Our Washingtonian Recommends lists bring you the best places to eat, drink, and be entertained—all selected by Washingtonian editors.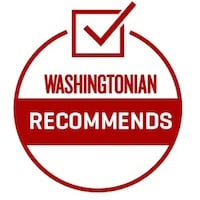 315 Rehoboth Ave., Rehoboth Beach; 302-227-7702
The low-lit, starkly minimalist dining rooms fashioned from this century-old beach cottage are the aesthetic opposite of many of the color-splashed spaces dominating the beach dining scene. What doesn't lean toward the solemn, though, is chef/owner Joseph Church-man's cooking, which is often quietly inventive (a perfectly pink cut of duck breast is paired with meaty hen-of-the-woods mushrooms and caraway-scented agrodolce) and sometimes downright playful (the eggy Japanese custard called chawanmushi gets a scattering of caramel popcorn and cilantro).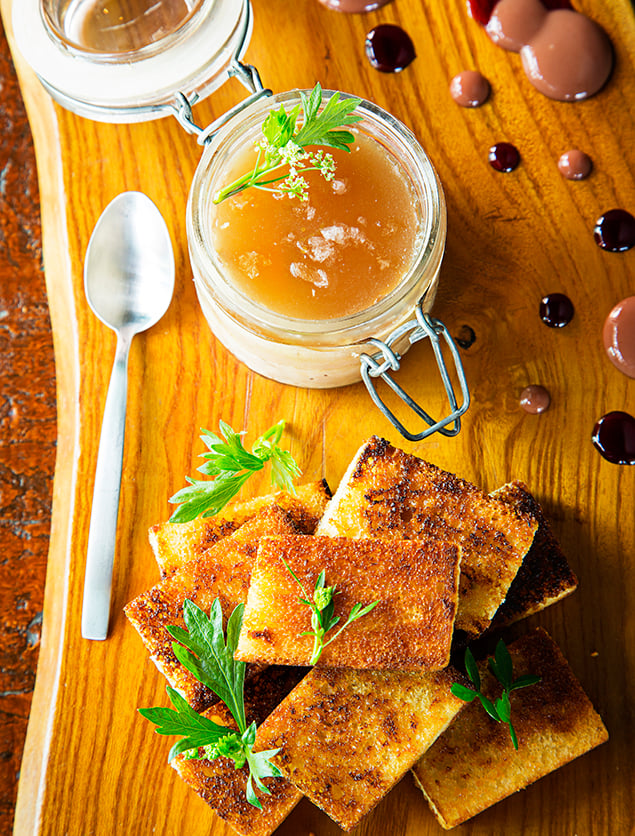 44 Baltimore Ave., Rehoboth Beach; 302-227-7107
Hari Cameron is one of the most gifted chefs in the Delmarva region, and his personal playpen of a restaurant would be a star on the scene in DC. Scouring his surroundings for high-quality fish and produce, the chef turns out formally daring plates that, paradoxically, seduce with their simplicity and directness. Two recent creations hit the highest notes: a dish of grilled asparagus with mustard seeds and ham and a luscious preparation of sweetbreads that gestured in the direction of Buffalo wings.
42 Rehoboth Ave., Rehoboth Beach; 302-227-7568
Housed in Penny Lane, a quaint outdoor mall, this cash-only, walk-up patisserie has been around more than three decades. (The "new" owners took it over 19 years ago.) Order a café au lait and butter-slicked croissant and laze the morning away on the picket-fence-lined patio, or hit the next-door crepe stand for thin pancakes done up with smoked salmon, sour cream, and chives or with ham, Gruyère, and thyme. Just be prepared for long waits—the two teens handling the crepe pans can work only so fast.
19331 Lighthouse Plaza Blvd., Rehoboth Beach; 302-227-7827
One of the great things about going to Rehoboth is that you're closer to Philadelphia, which is to say closer to the heart of great and unpretentious sandwich-making. This always swarmed sub shop understands the tenets of hoagie construction—that the sandwich has to be generously portioned, properly dressed, and given just the right amount of oil, vinegar, and oregano. The Italian cold cut is fantastic, but it's a measure of how good the place is that the tuna fish is almost as satisfying.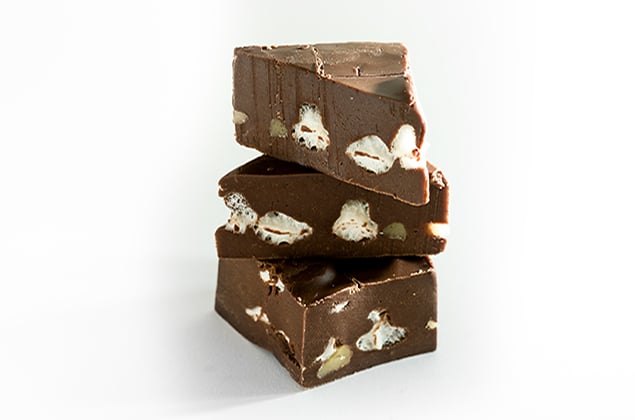 Multiple locations in Rehoboth, Bethany, Ocean City, and Virginia Beach
The chocolatiest, butteriest, and most decadent fudge we found, with a ripple of soft marshmallow and plenty of chopped walnuts.
57 Wilmington Ave., Rehoboth Beach; 302-227-3848
Why would you even think to eat ginger-chicken soup or cumin beef at the beach when you can be eating fried clams or pizza? Because Confucius Cafe is two cuts above the average Chinese carryout, with a serene dining room that takes you away from the hubbub and a veteran team in the kitchen who know the value of finesse.
12 Wilmington Ave., Rehoboth Beach; 302-227-4909
The nice thing about this boho coffeehouse/cafe is that you can spring for a full breakfast (generously filled frittatas, elaborately dressed waffles) or play it lean and get a power smoothie or a cappuccino. Either way, the oatmeal is hard to resist—the steel-cut oats are cooked slowly and garnished with almonds, blueberries, and brown sugar. Add a drizzle of cold milk and you have a pretty perfect start to the day.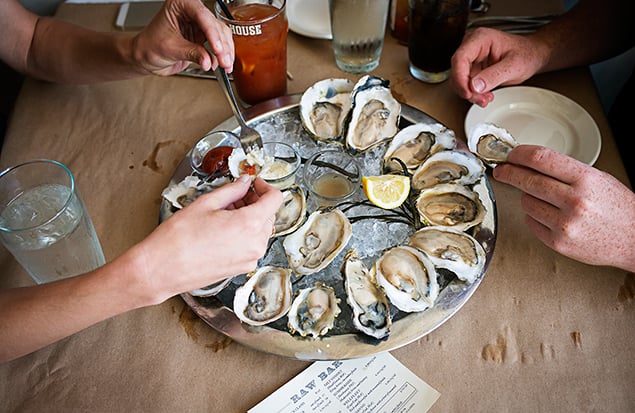 50 Wilmington Ave., Rehoboth Beach; 302-260-9193
What Hank's Oyster Bar is to DC, Henlopen City is to Rehoboth—a nightly party, a spot to slurp oysters or indulge in a full meal. The menu is small and focused, which is to its credit: Don't come if you're not in a mood for fish or shellfish, or lots of fry. Beyond the eight to ten varieties of oysters, most of them from the East Coast, there's a good oyster stew and a rewarding po' boy.
11 Rehoboth Ave., Rehoboth Beach; 302-227-6002
The reason to pay a visit to this old-school pizzeria is not for the whole pies—it's for the slices, specifically the pepperoni. Under the blistering heat of the brick oven, the thin coins of spicy sausage curl into tiny bowls, crisp-edged and pooling with grease. Good grease, tasty grease. See if you have the willpower to limit yourself to just one slice. We don't.
19730 Coastal Hwy., Rehoboth Beach; 302-226-2037
If you come for nothing else, come for the burger: The thick patty is made from a mix of prime ground beef and prime-rib trimmings and has the deep, lingering flavor of a great steak. Pair it with a three-ounce pour, from the long by-the-glass list, of a great Napa Cabernet. The kitchen, helmed by Sean Corea, can do more than just sling burgers, demonstrating an impressive command and versatility across the board—there are standout soups (an excellent mussel velouté), salads (a stellar black kale), and pastas (an eminently satisfying spaghetti alla chitarra).
210 Second St., Rehoboth Beach; 302-212-2409
The best thing about this Mexican spot? It doesn't try too hard. The guac isn't gussied up, the small plates of Mexican street snacks refrain from clever spins on traditional dishes (corn rolled in mayo, a sparkling seafood cocktail), and the rice and beans are prepared with care.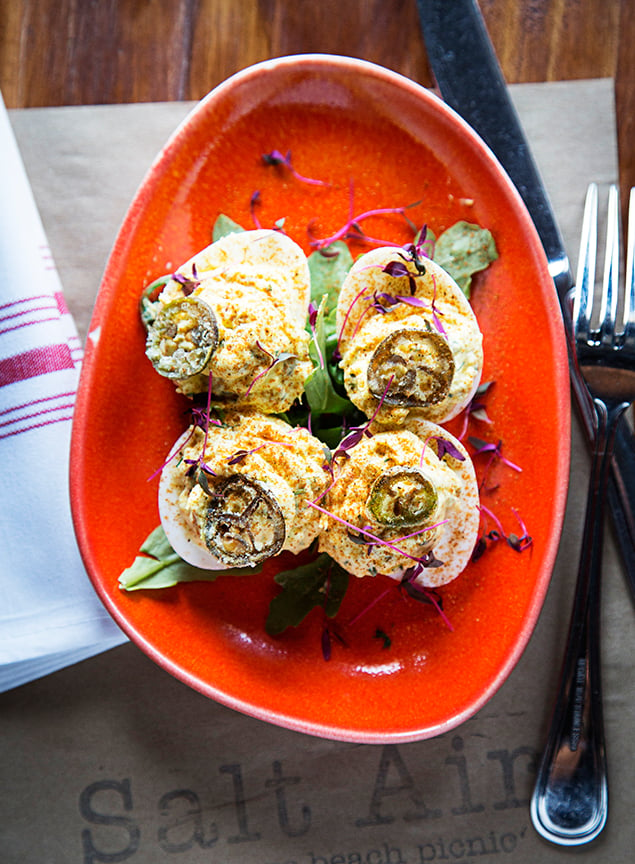 50 Wilmington Ave., Rehoboth Beach; 302-227-3744
So many summer transplants love this cheery place that scoring a reservation can be tough. That's where the bar and chef counter come in. (Both are set aside for walk-ins.) The menu, an approachable mix of snacky Mid-Atlantic fare, is great for grazing. We go for the crab deviled eggs topped with slivers of jalapeño, freshly fried chips served with a Mason jar of creamy bacon-and-onion dip, and a steel pail spilling with beautifully fried shrimp, house-made cocktail sauce, and cornbread.
42 Baltimore Ave., Rehoboth Beach; 302-227-5881
The fryer gets quite a workout at this tiny hangout that's a longtime favorite with locals. Everything seems to emerge from the kitchen with a clean-tasting, expert crunch—whether a plate of onion rings, a generously stuffed shrimp po' boy, or, in season, the excellent, meaty soft-shells. Need a break from all the fry batter? Order the steamed, Old Bay-heavy shrimp and an oversize margarita made with fresh watermelon juice.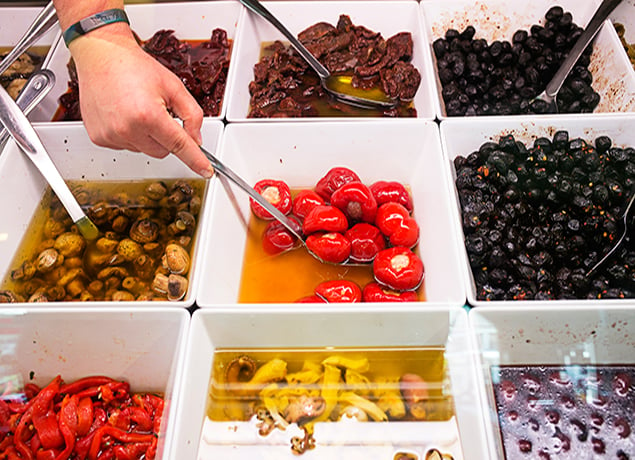 19724 Coastal Hwy., Rehoboth Beach, 302-227-3900
Little Italy meets the coast at these market/restaurants, where salamis hang above the deli and shelves are lined with dried pastas and olive oils. Gather antipasto fixings from cases brimming with Italian cheeses, cured meats, olives, and marinated vegetables, or grab fresh ravioli, house-made sauces, and ready-to-cook meatballs for dinner. Don't feel like doing any work? Go for the hearty hero sandwiches and pizzas, along with the pasticceria's pine-nut cookies, tiramisu cakes, and fresh breads.
This article appears in our August 2015 issue of Washingtonian.
Update: The original version of this article included the waffle sundae from Nonna's Sweet Treats. Nonna's closed in early 2016.