Our Washingtonian Recommends lists bring you the best places to eat, drink, and be entertained—all selected by Washingtonian editors.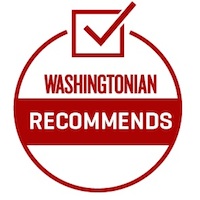 209 E. Savannah Rd., Lewes; 302-645-2347
Part pie, part Popsicle, all delicious. This treat—a wedge of icy Key-lime pie encased in a dark-chocolate shell—is everything we want after a day in the sun.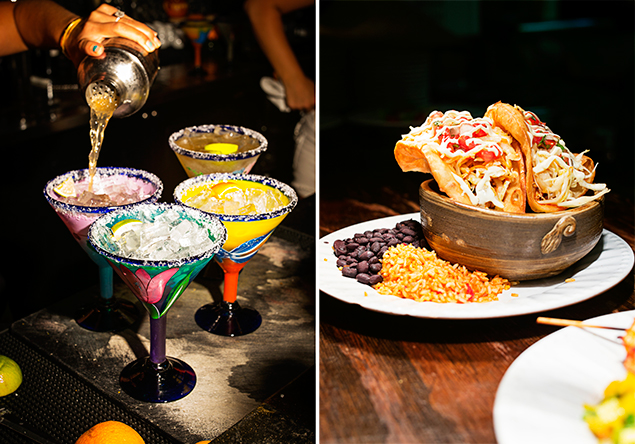 137 Second St., Lewes; 302-645-1232
Wait times can stretch into hours at this Mexican spot—blame tart, strong margaritas made with fresh lime juice, not premade mixes, and only 60 seats. Our trick: Hit the wood-lined dining room in late afternoon for post-beach drinks, creative guacamoles—goat cheese and pine nuts make for a smart twist—and puffy San Antonio-style tacos filled with mahi-mahi and jícama slaw. The all-day menu offers crowd-pleasers including enchiladas and quesadillas along with less common finds, such as mole-sauced tamales. A small adjoining market sells fresh salsas, dressings, and sweets to go.
125 Second St., Lewes; 302-645-8877.
Don't let the name fool you. This popular pizzeria and wine bar is rarely uncrowded, and there's no chance of leaving hungry. The wood-fired, oval-shaped pies arrive on wooden boards with just the right amount of chewy thickness to bolster the generous toppings—we loved a mix of asparagus, goat cheese, and prosciutto, or soppresatta and chili flakes.
111 Bank St., Lewes; 302-645-7887
Low-key Lewes doesn't offer many date-night spots, which makes this candlelit French-American restaurant stand out all the more. Couples cozy up to the bar for nightly happy hours, snacking on a filet mignon sandwich and sipping a variety of wines by the glass or one of the well-made house cocktails (we like the limoncello-spiked Greyhound). The counter is also a pleasant place to perch for dinner and makes splitting the indulgent, sherry-spiked crab Norfolk or a Gruyère-topped burger that much easier.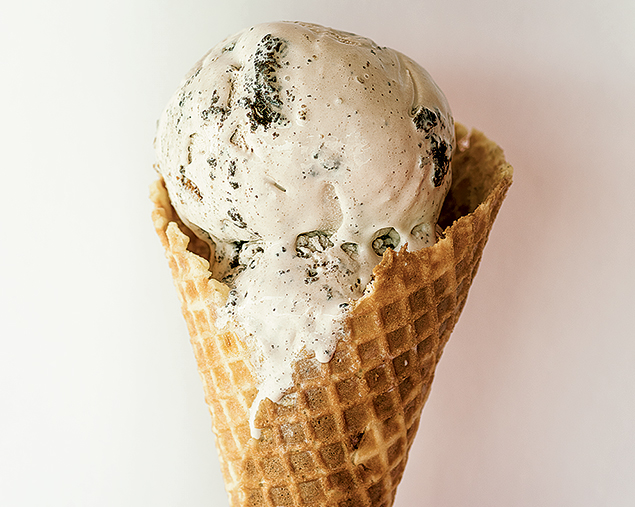 18186 Dairy Farm Rd., Lewes; 302-645-7163
Farm-to-scoop is the draw of this stand, which adjoins a cow-filled barn that kids can visit. Our must-order: the freshly churned "moo cookies"-and-cream.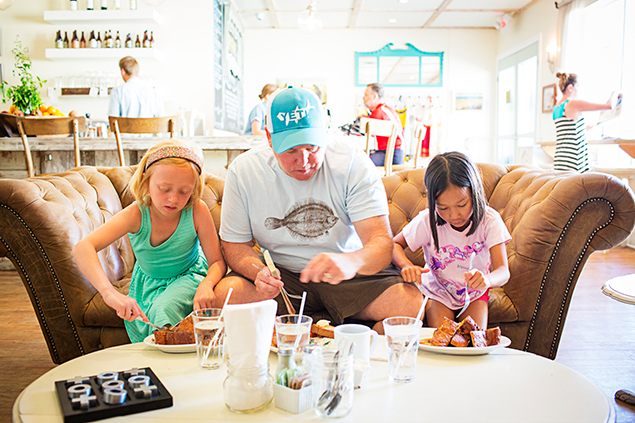 111 Neils Alley, Lewes; 302-645-5842
If Anthropologie owned a restaurant, it would look something like this warmly chic cafe ringed with vintage knickknacks and wooden bookshelves. Pressed-to-order fruit and vegetable juices provide a delicious detox—try the Lean Green Machine, made with apple, cucumber, and basil—while spiked fresh squeezes make tasty cocktails when the sun sets. The all-day breakfast outshines nearby diners; we love the blueberry pancakes (which can be made gluten-free), airy waffles, and the kitchen's vision of green eggs and ham, sauced with citrusy pesto. And you can pick up something for later, too—chicken-salad sandwiches and avocado BLTs are perfect beach-picnic fare.
124 Second St., Lewes; 302-645-0733
You'll need a stack of napkins to take down this nearly foot-long braid of glazed dough, which tastes like a cross between a cinnamon bun, a doughnut, and challah bread.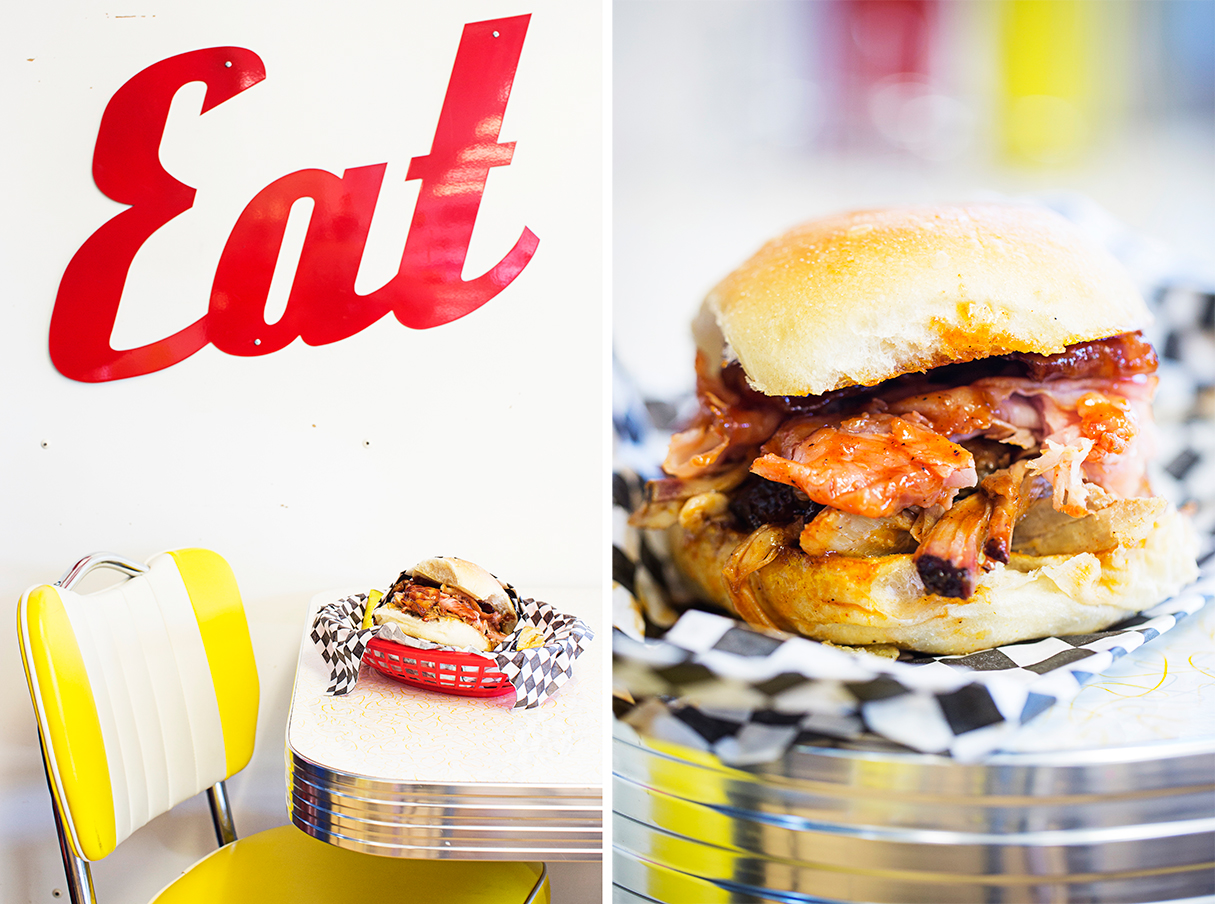 1141 Savannah Rd., Lewes; 302-645-9041
You'll drive by plenty of gas-station barbecue stands near the beach, but the only one worth a stop—let alone a detour—is this 'cue-and-fried-chicken joint in a Liberty lot. Most hickory-smoked meats come in hefty sandwiches, such as the Boss Hog, stuffed with North Carolina-style pork, smoked ham, bacon, sweet-hot sauce, and slaw. Glazed baby back ribs arrive plastic-fork-tender with accompaniments like fresh biscuits and potato salad. Our favorite "side": crisp-skinned chicken, available by the piece. Curbside pickup is ideal given the limited indoor/outdoor seating.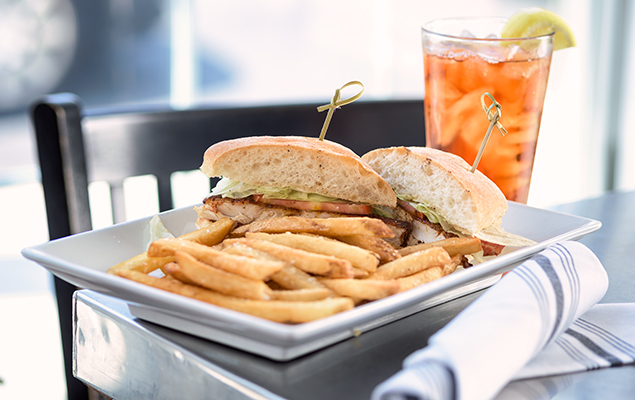 107 Savannah Rd., Lewes; 302-645-4657
Not all of the casual coastal fare at this bar/restaurant is worth a visit, but we'd happily drop in right off the beach for Maine lobster rolls and cold beer any day. Instead of an overstuffed single sandwich, two buttered buns arrive warm from the griddle, filled with a perfect ratio of toasty bread to sweet claw and knuckle meat, bound lightly with mayonnaise and sliced scallion. Another good bet: a grilled mahi-mahi club, stacked with bacon, tomato, and garlicky Caesar spread.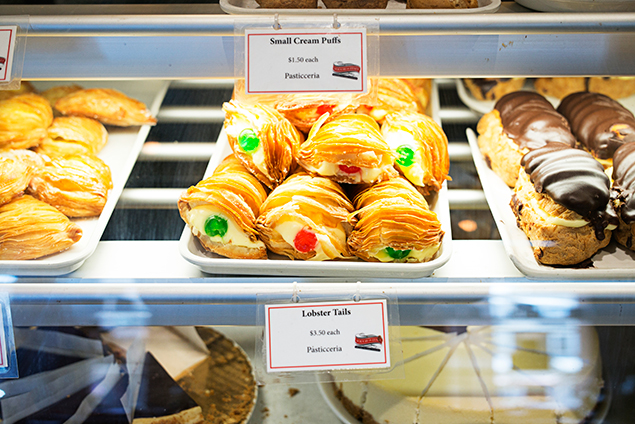 101 Second St., Lewes, 302-827-2730
Little Italy meets the coast at these market/restaurants, where salamis hang above the deli and shelves are lined with dried pastas and olive oils. Gather antipasto fixings from cases brimming with Italian cheeses, cured meats, olives, and marinated vegetables, or grab fresh ravioli, house-made sauces, and ready-to-cook meatballs for dinner. Don't feel like doing any work? Go for the hearty hero sandwiches and pizzas, along with the pasticceria's pine-nut cookies, tiramisu cakes, and fresh breads.
This article appears in our August 2015 issue of Washingtonian.