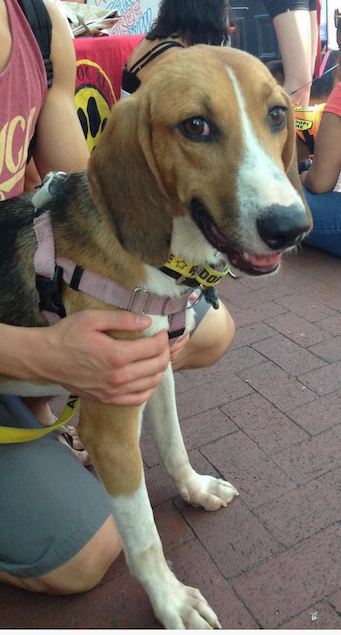 Spencer is likely about 2 years old. He's a hound mix and weighs about 50 pounds. He is very loving, social, and eager to please. He is a friend to every person and dog he meets, although he is a little too interested in cats. Spencer appears to be completely house-trained. He's also crate-trained, and though he loves people, he doesn't suffer from any separation anxiety. When it's bedtime he settles right down. He does not bark excessively. Spencer is an explorer, a climber—indoors and out—and likes to investigate what's on the kitchen counter. True to his breed, he needs a couple hours of outdoor time each day. His leash manners are improving, and he likes taking long walks, however he currently gets most of his exercise in a fenced backyard. When Spencer arrived to his foster family he was near-starvation and in dire need of extra care. He has gained a good amount of weight since June when he joined Rural Dog Rescue, and he's proven to be a very affectionate dog. To find out more about Spencer, please visit the Rural Dog Rescue website.
Chapo is a very sweet 2-year-old cat who has been an outdoor cat most of his life. He gets along well with dogs that ignore or gently approach him. Dogs that approach too aggressively (even with friendly intentions) will get a very powerful message to "back off." This cat isn't scared of anything except thunderstorms. He loves people and dogs, though the other cats in his current foster home have not been very accepting of him. He was found in very rough shape and is now fat and healthy. He loves being outside but wants to come in too. He will make a very loving companion. Find out more about him on the Rural Dog Rescue website.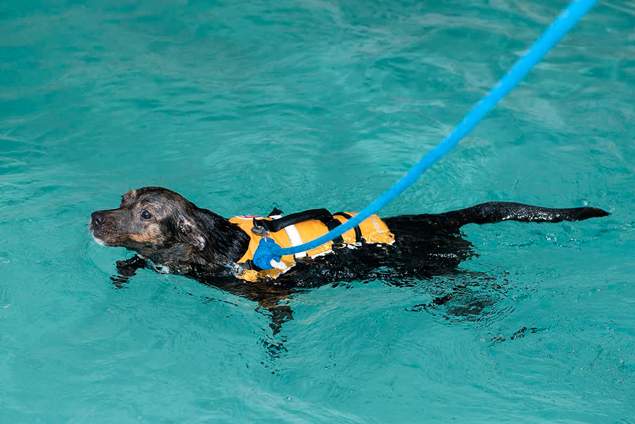 Otter is a 1-year-old terrier-mix who got her name because of how well she swims. She is one of several dogs that have engaged in supervised swim sessions at the Canine Fitness Center in Crownsville, Maryland, as part of the Washington Animal Rescue League's shelter enrichment program. Otter has lots of energy and is looking for a home that will keep her active and busy. She can be scared in new situations and when meeting new people so she's looking for a home without kids. However, she likes other dogs and would enjoy the company of a playful canine companion. Otter is smart and very food motivated and would love learning more commands and spending time with someone who will help build her confidence. Meet her at the Washington Animal Rescue League.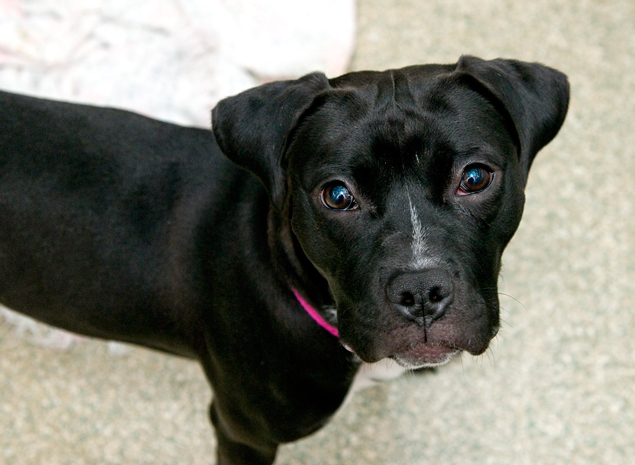 Meet Zelinda, a 1-year-old boxer-mix. This friendly, wiggly girl is very smart and loves to train. She already knows commands for sit, down, and stand, and is hoping for a home with someone who will continue teaching her new tricks. Zelinda would also love long walks but would prefer to skip the dog park. Zelinda is still very much in puppy mode so her new home will need to have lots of toys for her. She's waiting at the Washington Animal Rescue League.