Backstage at the Kennedy Center on opening night of the Washington Ballet's Sleepy Hollow, bewigged dancers line the walls, stretching their legs into unlikely shapes. Children dressed as fireflies and pumpkins giggle in buzzing packs. And bejeweled patrons push in through the double doors, ignoring them all.
The visitors are here to see the choreographer. Septime Webre accepts hand after hand, kiss after kiss, his hair swinging—layered from cheek to chin, thick and dark, streaked with silver. In his black-on-black tuxedo, Webre walks the halls alongside his partner, Marc Cipullo, himself in a knee-length black fur coat, blond hair hanging nearly to his shoulders—Prince Valiant but fierce. The couple moves through the crowd as though on water.
"That wasn't ballet—that was theater!" a man gushes.
I don't see Webre again until the after-party at the Ritz-Carlton, and even then only from afar. For hours following the show, a scrum of admirers surrounds him, the rock star of dance in the nation's capital.
Webre is used to the adulation. The artistic director of the Washington Ballet is marking his 16th year at the helm. He was in his thirties when he arrived to exuberant press—an "Energizer bunny," the New York Times boomed—ready to deliver a roundhouse kick to a sleepy ballet community. In a decade and a half, he landed a series of them: A tour to Cuba. World premieres. Radical changes to the choreographic repertoire.
Along the way, his local reputation grew. It was the kind of profile built by someone who—to put it in ballet terms—longs to break free of the corps into principal roles.
Now on the far side of 50, Webre's face, with a nose born for the adjective "Roman" and lips to rival Mick Jagger's, is a bit craggier. But it is the face of ballet in Washington. The women in pearls and perfect hair, the boys he runs with at night, the yoga girls, the mothers whose daughters dance at the school of the Washington Ballet, the embassy types, the occasional heiress—everyone wants to be in his orbit, a slice of fabulous that feels entirely outside quotidian Washington. Everything about him is big: his personality, his ideas, his choreography.
And, increasingly, his legend. A world premiere, Sleepy Hollow was a tremendous undertaking. This tale of the headless horseman boasted projections of Hudson River School paintings (a collaboration with the Smithsonian American Art Museum), complicated set changes (a cemetery, a forest, a battlefield, a town square) and an enormous group scene of men dancing gloriously in tandem. Webre wanted to play with "the boundlessness of America—its limitless potential—and the introduction of superstition."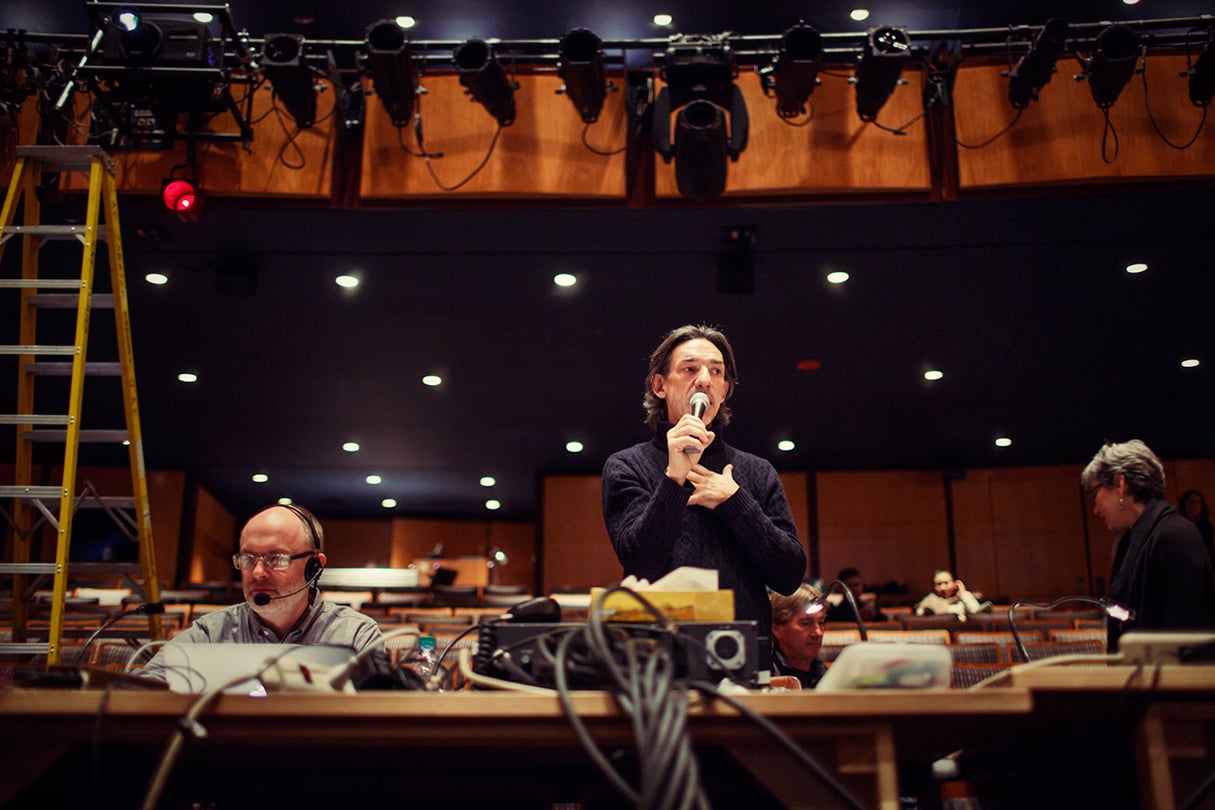 In a Septime Webre production, we've learned, more is never enough. Sleepy Hollow is the third in a series of Webre compositions the Ballet calls the American Experience. Earlier iterations included interpretations of The Sun Also Rises and The Great Gatsby. Another literary adaptation, of Alice's Adventures in Wonderland, has been produced in Colorado, Ohio, and Hawaii and is under contract in Atlanta, Milwaukee, San Jose, and Austin. Little seeds of Webre sprouting across America.
Which is why it's increasingly odd to realize there's one thing in his orbit that isn't big: the company he leads.
Despite tremendous growth, the Washington Ballet remains far smaller, and runs much more slowly, than Webre himself. Those two facts are not unconnected. The question is whether disentangling them at this point is even possible.
"
Everything

about

Webre is big

—
his

personality

, his

ideas

, his


choreography

, his legend. Which is why
it's odd to

realize there's one thing


that

isn't: the company

he

leads

."
It's mid-March, and Webre and I are in the Washington Ballet's home on upper Wisconsin Avenue. The building shows its age, with the paint that peels in strips. Webre's office is the former bedroom of founder Mary Day, who ran the company from 1976 to 1999 (and established the Washington School of Ballet in 1944). A hallway is littered with man-size horse puppets. The studio can barely contain the ballet; dancers in rehearsal clothes and sweats spill up on risers.
It's one week away from the Sleepy Hollow premiere, and everyone—except Webre, naturally—is a beat behind. Lifts are half-hearted. A handful of dancers take the same five minutes of movement over and over. Eventually, Webre's first note—"Guys, that was really bad"—becomes "Okay, that was amazing."
Days earlier, there was a crisis worthy of a ballet movie. Lead ballerina Sona Kharatian broke her foot—doing laundry. She was replaced by Xiomara Reyes, a gorgeous, lyrical principal dancer from American Ballet Theatre. "Move your body like a dolphin!" Webre calls out as Reyes enters a group scene. After two passes, she gets it, soaring through the air, passing over the heads of men, with a ripple to her back and a soft touch to the ground.
Looked at one way, the Washington Ballet has grown impressively since Webre arrived. In 1999, it was an 18-person chamber ensemble with a budget of $2.8 million that performed in the Kennedy Center's upstairs Terrace Theater. Today it's a $12-million company regularly tackling some of the most storied choreography in ballet's canon—and doing so in the Eisenhower Theater. This year, it presented its first Swan Lake, a massive production befitting a mature troupe.

Offstage, too, there's been growth. The school has swelled from 350 to 1,500 students and, later in the year, will unveil gorgeous, light-filled studios in Cathedral Commons, across the street from its dowdy longtime home. There's also been a deep commitment to underprivileged kids: The school does robust outreach in public schools and holds a third of its classes at THEARC, a light-filled community arts-and-education center in Ward 8, DC's most impoverished district.
But for all this evidence of maturity, the Ballet remains a relatively small company—and, when you look past Webre's jet streams of pixie dust, one whose strains are showing. San Francisco's ballet has 78 dancers, Boston's 58. Washington's numbers only 22.
"It's an immense workload because we have the same types of performances and productions as companies twice our size," says dancer Brooklyn Mack.
And that's before factoring in Webre's own method. A handful of company members told me, half wearily, half admiringly, that the speed with which he works—and changes his mind—adds complexity to an already difficult job.
The toll isn't just mental. Ballet is a brutal, fleeting art. The dancer's tool is the body. Hours upon hours of rehearsal, under pressure, lead to injuries at rates similar to those of football players. At a small company with big ambitions—and a lack of potential stand-ins when a dancer shows up in a foot cast—the risks increase.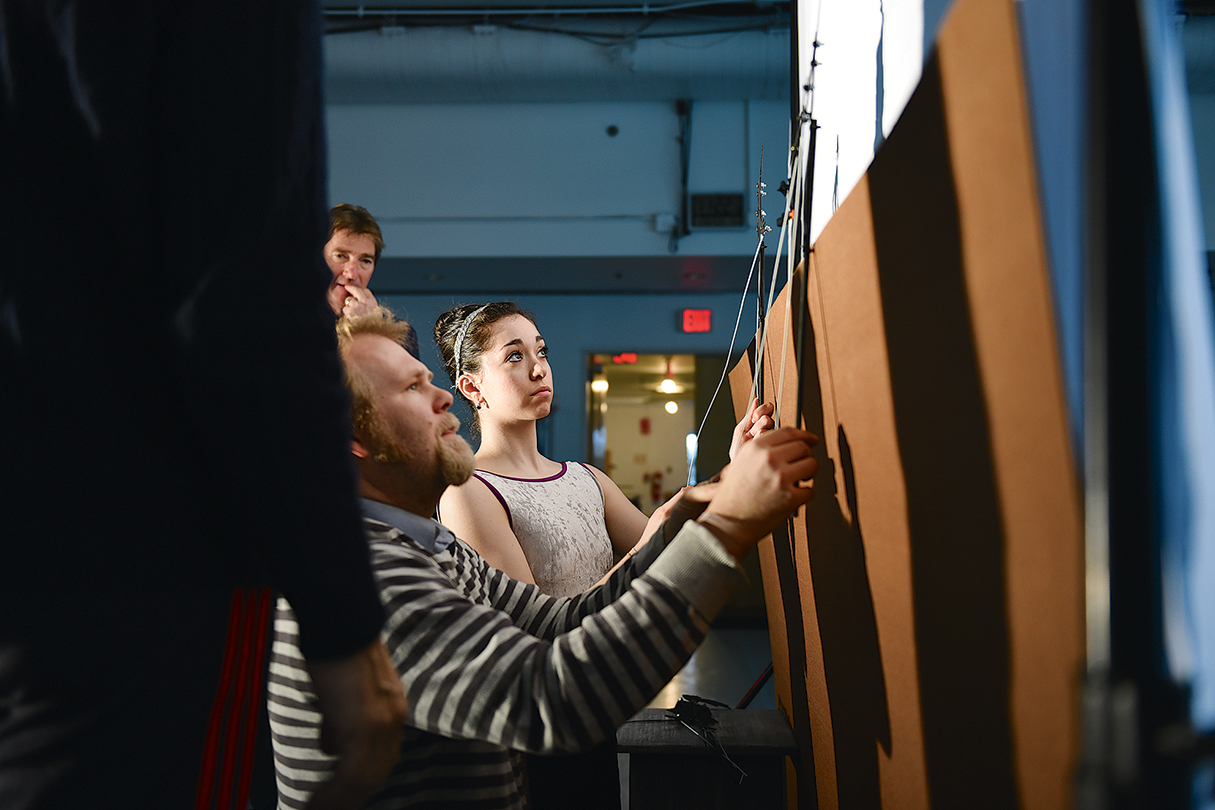 The other partner that ballet requires is money. Costumes, sets, ballet masters, dancers, and shoes—So! Many! Shoes!—are expensive. It's been a tumultuous time for ballet, and for the traditional arts, everywhere, but in Washington the challenge has additional intricacy. The Miami City Ballet, with some 50 dancers and a $16-million budget, has had astronomic success since its 1985 founding. It also has no direct local competition. In Washington—where the Kennedy Center hosts everyone from the New York City Ballet to Alvin Ailey to Suzanne Farrell—you can see hundreds of hours of ballet without ever bothering to see our own. (The Washington Ballet can't even choose its dates on the Kennedy Center calendar, which means, among other things, that this spring its dancers had to go from Swan Lake straight into rehearsals for Alice just two weeks later. More room for injuries.)
It's hard to build an institution in this environment, which is why Septime the persona is as important as Septime the man. Without an enormous corps of dancers or a massive budget, the Ballet has leaned a great deal on his energy.
When he arrived in Washington, Webre knew no one in the art world and set about to meet everyone, hitting the city sometimes five nights a week. He was dating, sure ("They are all my best friends now") but also just being out—at the theater, museums, restaurants. Or hosting 2 am cocktail parties—in his Parisian-artist-meets-Miss-Havisham apartment heavily decorated with taxidermy—during which he sometimes asked guests to don wigs and dance till dawn. He'd drag socialites to gay bars.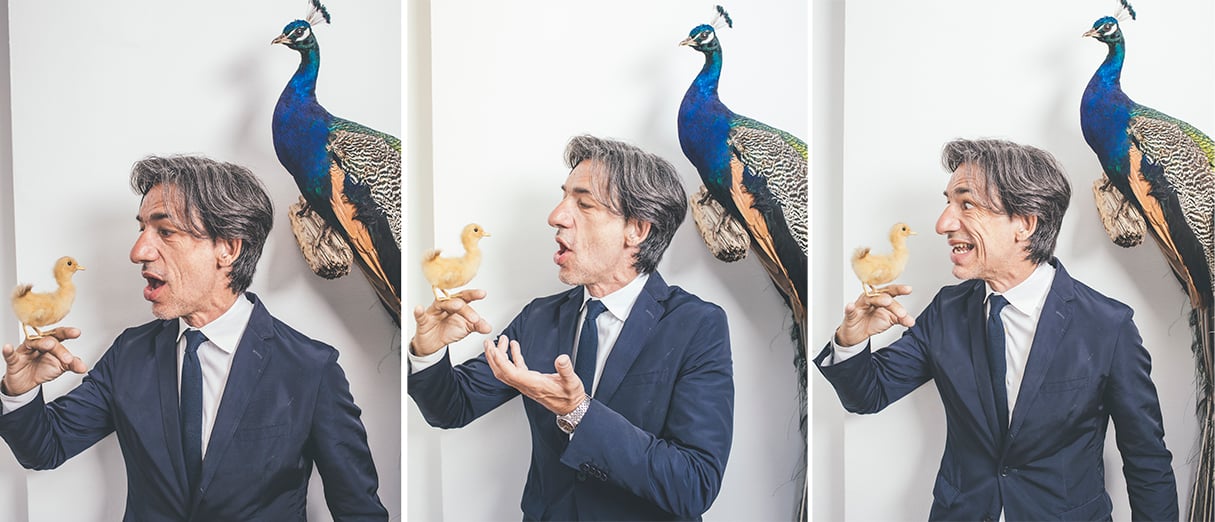 "The head of any arts organization has to be equally comfortable with starving bohemian creatives and millionaire dowagers—funding from the latter, inspiration from the former," says NPR correspondent Ari Shapiro, a friend. "A lot fake it with one, but Septime is naturally fluent in any language you ask him to speak." (Shapiro himself live-crooned in French for Webre's 2010 Hemingway production.)
This duality shows up in Webre-era programs designed to woo donors. On the traditional end, a program called Beer, Ballet and Bubbly brings younger fans behind the scenes to watch rehearsals. The effort also involved a series of parties that, for a time, were among the wildest on DC's social circuit (scantily dressed dancers, elaborate set designs pegged to ballets onstage).
Casting helped broaden the appeal: As a judge at dance competitions, Webre sought out dancers of color and an international corps hailing from Albania, Japan, Cuba, Venezuela. This year, Brooklyn Mack and visiting ballerina Misty Copeland, both African-American, were cast as the leads in Swan Lake. (Three months later, Copeland made history by being named the first black principal dancer at New York's American Ballet Theatre.)
Washington is hardly the only place where the artistic director's image has become central to the company's. Helgi Tomasson catapulted San Francisco Ballet from regional to world-class. But Tomasson was an internationally known classical dancer when he retired from the New York City Ballet in 1985. In Boston, artistic director Mikko Nissinen has pushed audiences, and dancers, with explosive, innovative, modern ballets—but his mark comes mostly from his dramatic choices among others' work, not his own. The Washington Ballet's brand, on the other hand, is nearly synonymous with Webre.
Yet Sleepy Hollow occupied the Kennedy Center for just five days. Seven performances until the set was broken down. The company isn't expected to be able to pack the seats for longer. All that effort, all that cash—over fast.
"I'm a sucker
for
extreme," Webre says.
"extreme
athletic,
extreme
lyrical,
extreme
extension
."
On a Saturday morning between Sleepy Hollow and Swan Lake, I tag along to Webre's Ashtanga yoga class in Logan Circle. Gail Harris, the teacher, has a following; Webre is among her most dedicated acolytes. She brooks few shortcuts. By midway through class, I've fallen behind and can't slip my shoulder behind my knees or contort myself to the places she asks us to reach.
Webre has no such trouble. He rolls his pants and slaps water on his arms, the better to slide his taut limbs into a full pretzel. He rocks back and forth—a grunt, his biceps straining, his hair flopping over—before pouncing, palms to the floor, toes to the ground, into a perfect plank.
"I'm a sucker for extreme," he says later. "Extreme athletic, extreme lyrical, extreme extension." We're eating spicy soups at DC Noodles on U Street, and Webre is detailing his brand of focused chaos. The "liturgy" of yoga. One excellent homemade cappuccino. Two hard-boiled eggs at 10:30 am. A week of grilled chicken prepared in advance for lunch. "Excellent" salt and fresh cracked pepper. And occasional nights out until the wee hours. Back up again at 6 to hit the gym and prepare for rehearsals. The schedule doesn't feel particularly grueling, he explains, after decades in ballet training.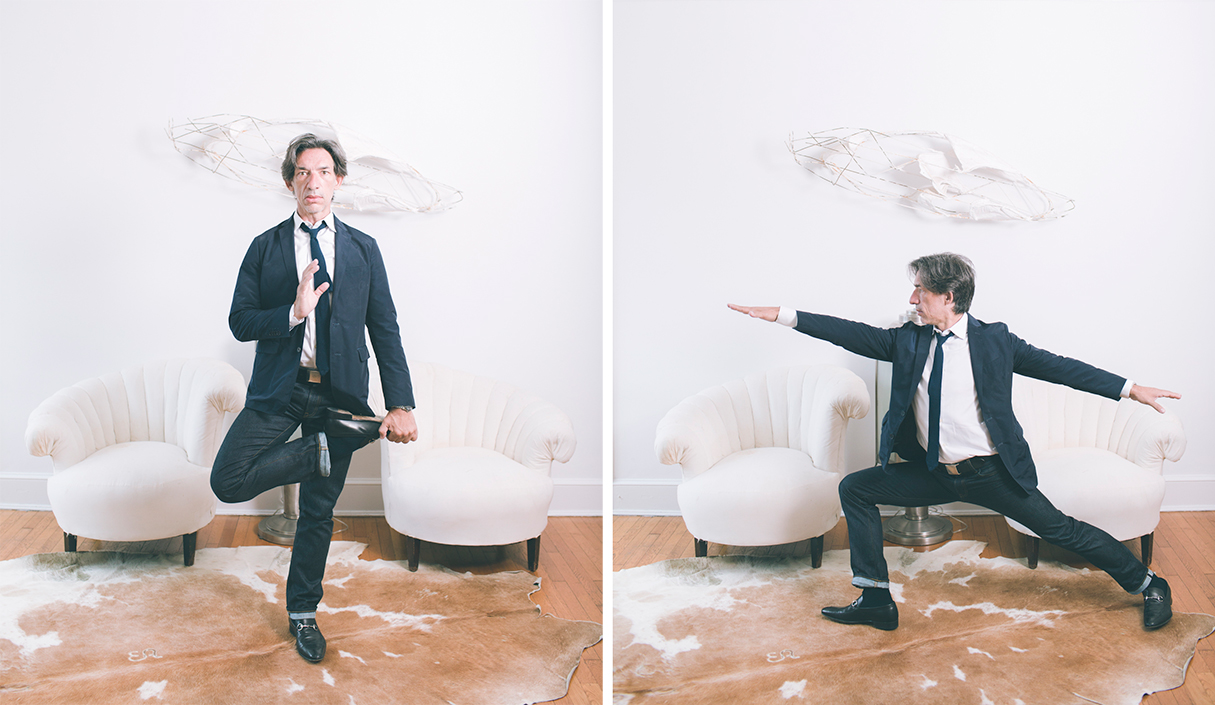 Webre was born in 1961 in New Orleans. His father was a French-American sugar engineer, his mother Cuban. Two years earlier, the family had fled Castro, abandoning their home and factory, his mother in her "full-length Mamie Eisenhower mink" (in the Caribbean) and all her jewels ("pronounced yewels," says Webre, recalling the story's endless retelling). One of nine children—named Septime because he was seventh—he was the first to gestate on these shores.
"I grew up with acquired Cuban memories," he says. "My personal strength and my background and my family history was storytelling. We drink till late hours, and we tell stories, we swap tales."
Webre spent his youth in the Bahamas, Sudan, Côte d'Ivoire, and finally Texas, following the sweet trail of sugar cane. His first productions were at home. "I was Glee before there was Glee," he says. The family was warm and wonderful, but years of being bullied in Texas schools were not: "I had a heightened sense of otherness. I was a little effeminate, interested in theater, a little different. You know, Brownsville, Texas, was about the football game on a Friday night, so at a time when teenagers are experimenting with first romantic relationships, I was . . . I was just stunted."
Webre came out at the dawn of the AIDS crisis. His first love would contract the disease, years after they broke up. They were still close, and Webre became one of the man's primary caregivers until his death in 1989.
"I had the experience of people having fear of intimacy and the cost of intimacy being death or serious illness," Webre says. The shadow of a lost generation blanketed the ballet world in the 1980s and early '90s. "I had a lot more success professionally than I had romantically for a long time. And I have friendship skills! I had a lot of friends."
Webre enrolled at the University of Texas in history and prelaw, also studying classical ballet. He had come late to his art, starting class in his early teens but not getting serious till he was 17. Yet even as he was drawn to it, ballet seemed an impossible choice—there were no role models in his life for the world he wanted. He took a job working for Ann Richards the year before she became Texas governor. He prepped for law. Then he was offered a job dancing at Ballet Austin.
"On my fifth day at Ballet Austin, it was mid-80s. I had an asymmetrical bob, and I was riding home on my Honda moped. Perhaps there was a trace of black eyeliner from the Saturday night before—that goth black eyeliner—and I thought, 'This feels too right.' "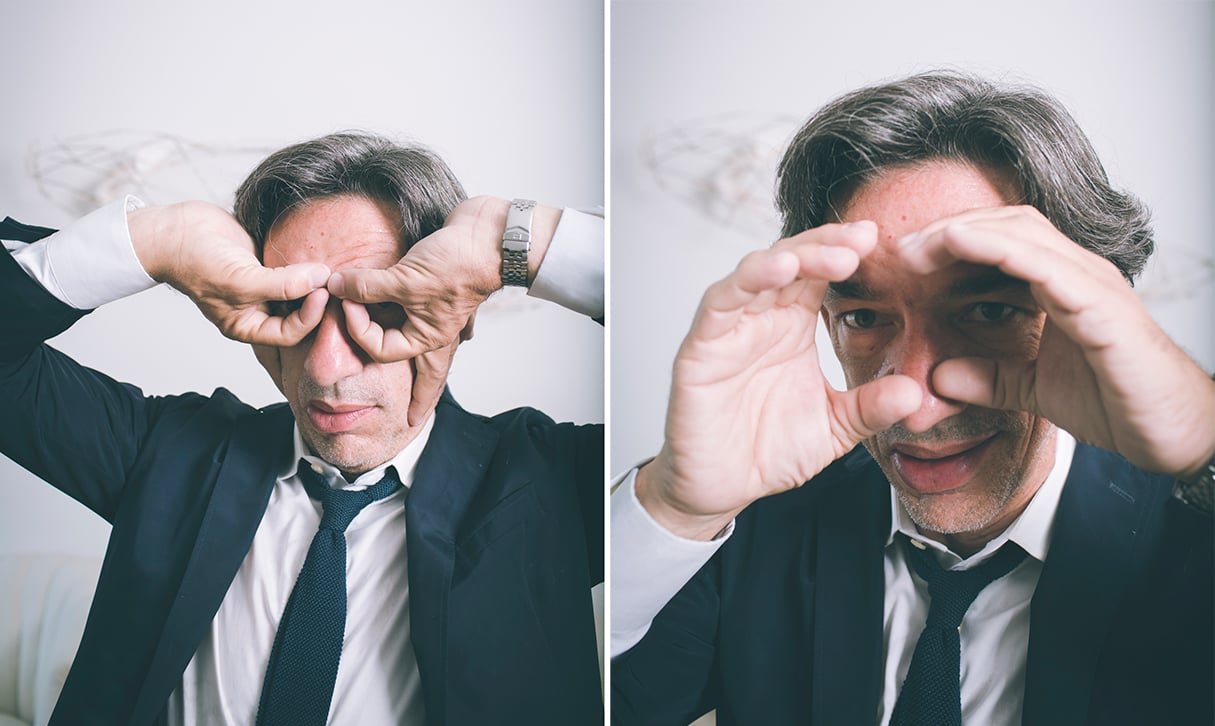 At the end of a year, he moved to New York and danced for the next decade with a handful of companies, including, briefly, his own. As 30 loomed, one of them, the American Repertory Ballet in New Brunswick, New Jersey, offered him the artistic-directorship.
"People were just drawn to Septime," says Karyn Collins, who covered him for the Asbury Park Press. "And the surprising thing is that when he was first announced as the new artistic director, people were like, 'What the hell?' because he was a dancer, you know? He wasn't a resident choreographer. He had created a couple of things that were interesting, but he was still a dancer. He was an okay dancer—he wasn't great. He was known more for his energy and zest than anything."
Then, Collins says, "he came in like a ball of fire." Performances became a happening. New Yorkers reverse-commuted. Major guest dancers graced the stage. The ballet's reputation swelled. When Washington asked him to apply, Webre smoked the competition and hit the town, establishing a wild reputation. "I had a serious Peter Pan syndrome," he says.
As his forties drew to a close, Webre met Cipullo, who now works for a private investor after years in education. A four-hour dinner at Rumba Café led to daily e-mails while Cipullo traveled to Paris. (He'd lived there for years.) Two months later, they said the word "love." Three years after that, Cipullo moved in. But they were hardly domesticated.
James Alefantis, owner of DC's Comet Ping Pong, met Webre at a benefit years ago. He describes an offstage personality who shimmers just as brightly as the guy leading the Ballet, rolling with an after-hours crew that included a Bahraini, a socialite, and a ballerina.
"In Mykonos," Alefantis says, "in 2½ days everyone will be saying, 'Hi, Septime!' Austrians, New Yorkers—he identifies everyone on the beach, knows their whole story. He creates a whole world on an island in Greece. In two days! So if you think about DC after 15 years—the world is a more special place because of him. He creates a sense of magic around an event that is normal. When he is there, there is a whole other energy."
"Be
more
fabulous!" Webre calls out.
"No.
Again.
A little
more
fabulous
in your
tondue." Someone laughs,
but
he isn't
kidding.
When Webre leads a class, he calls out the movement—plié, relevé, arabesque, pirouette passé—but he doesn't simply "mark" it, as dancers say: a faint echo of the movement he wants to see. He fully dances, so that by the end of class he has raked back that theatrical hair, rolled up his thin Adidas pants, and whipped off a turtleneck sweater.
"Be more fabulous!" Webre calls out. "No. Again. A little more fabulous in your tondue." Someone laughs, but he isn't kidding. He races around the room, encouraging flair. Webre's T-shirt is soaked with sweat.
The dancers try to keep up.
"He is the soul of this place," says Corey Landolt, a dancer with the company for nearly a decade. "He is involved in every aspect of this institution. Artistically, financially, he is involved across the board, really." We're in the hallway during Swan Lake rehearsals as Landolt massages his calf—a muscle is acting up. "We are a small organization," he says. "It takes someone with [Septime's] breadth and span—he is able to commit himself to 20 different things at once. You will see him not eat anything all day during Nutcracker, and he is here morning to night, all day, doing everything."
When I ask Webre if doing everything is doing too much, he says: "When I started going to Cuba, Cubans who were traveling were allowed to go once a year, and they could only bring one suitcase, so they had this trick: They would wear seven dresses, one over the other, and like six hats—and I sometimes feel like that!" He laughs his big chesty laugh. "Because there is so much to do!"
It's a sweet story, but it dodges the question of whether the Ballet depends too much on his personal magic.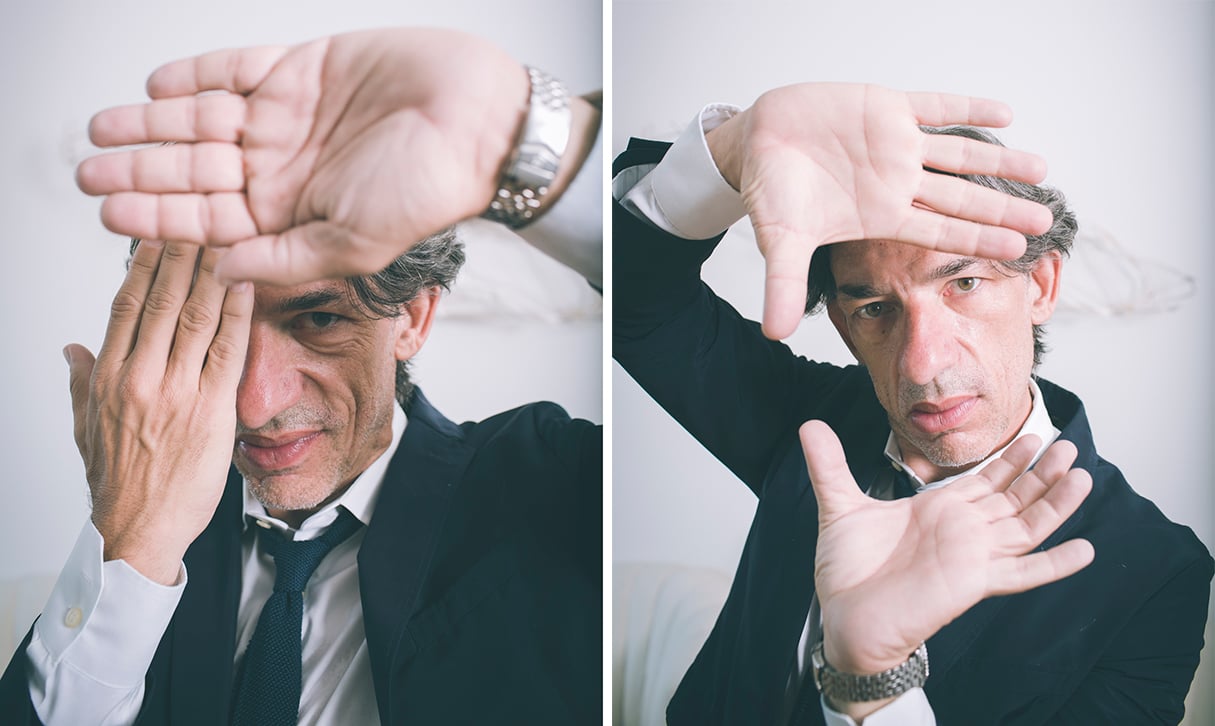 There's reason to believe that's the case. Under Webre, there have been four executive directors, two interims, and now a "managing director." Jason Palmquist, who spent less than three years in the job, left for Chicago's Hubbard Street Dance; he's been there eight. Like so many others I spoke with, Palmquist suggests that Webre's own force can fill in the holes: "Certainly Septime has the talent to fill in the gaps when there has been absence of operational leadership."
But in addition to the gap at the top, the Washington Ballet development team is remarkably green. While reporting this article, I worked with three different press representatives. Four board chairs have served in Webre's time here, and their role is robust, but without a strong staff structure, things get wobbly.
The shakiness was on display earlier in Webre's tenure. His first years were marked by a drive to produce, an ambition to catapult the Washington Ballet from a quiet regional organization into the top tier of American ballets.
Dancers began to protest that the pace was unsustainable, even injurious. Complaints led to a 2005 union battle that brought the company to its knees. The problems mounted just before a planned nine-day tour to Italy. The Ballet offered dancers a $55 per diem; the dancers demanded the State Department's recommended $150. Neither side relented. The tour was scuttled. A few months later, the dispute led to cancellations of The Nutcracker—the annual gold mine. The company lost more than half a million dollars.
Dancers and management ended up in mediation. Rules were instituted about breaks during rehearsals, about when and how Webre could draw unpaid or lesser-paid dancers from the ranks of trainees. But touring essentially ended. Money eventually went instead to creating new ballets at home.
And then the 2008 recession hit. "On the board, we made a conscious yet admittedly somewhat risky decision to not only avoid all layoffs but, importantly, to invest more than ever in our artistic product," current board chair Sylvia de Leon says, acknowledging that doing so meant "deferred maintenance" for other parts of the Ballet that must now be addressed: staff, the building, technology, and that most essential piece—the dancers. Board members bring in a large chunk of that money and also help raise one-off donations. Ticket sales and grants fill in other holes.
They'll need it. Webre's big idea ballets are bank-busting extravaganzas—not just in terms of lighting and costumes but also complicated theatrical sets. His own works, plus major productions like Swan Lake, require far more dancers than the company can easily provide.
Webre's role as auteur muddies the financial calculations. On the plus side, Sleepy Hollow's bill of a few hundred thousand dollars was largely underwritten by William and Eve Lilley. (He is a former Yale professor who helped write the libretto.) On the other: If, like previous Webre shows, another ballet company picks up Sleepy Hollow, royalties go to Webre, not the company.
The board's glossy Strategic Goals packet hits a few notes hard. Adding dancers tops the needs—they want 38 to 40 by 2023. That won't be as easy as just hiring people. The current dancers don't make much money, considering Washington's ever-growing cost of living. This past season, too, was a quick 30 weeks, which means they scrambled for work the other 20. (Next season will be 37 weeks.) To attract new dancers of the caliber the company wants, both salaries and season length may have to change.
Ultimately, to shine a bit more of the star power that glows around Webre on the dancers who perform his pieces, the Ballet will need more structure and more management.
Thus, it's hard not to wonder if the organization's Strategic Goals declaration that the Ballet "when fully underwritten will continue on occasion to create new work" is a brake being pulled, a redirection of sorts. A few pages later, a section on marketing underscores the goal: The Ballet now wants to "enhance the brand of the institution."
Now it's

just

a matter of


taking

Webre's personal magnetism


and

institutionalizing it

.
It takes chutzpah to mount Swan Lake with such a small company. But as the show opened, attention focused less on the logistics than on Webre's casting. The two black principals broke all kinds of barriers—even now, in 2015—for African-American ballet dancers. The premiere was filmed by 60 Minutes; the BBC shot a rehearsal.
On opening night, a roar rolls through the Eisenhower Theater, a cheer of unadulterated joy. And the crowd is young. Stylish. Black. White. The after-party is catered by Shake Shack, little cups of fries held delicately by women in dresses they don't want to muss.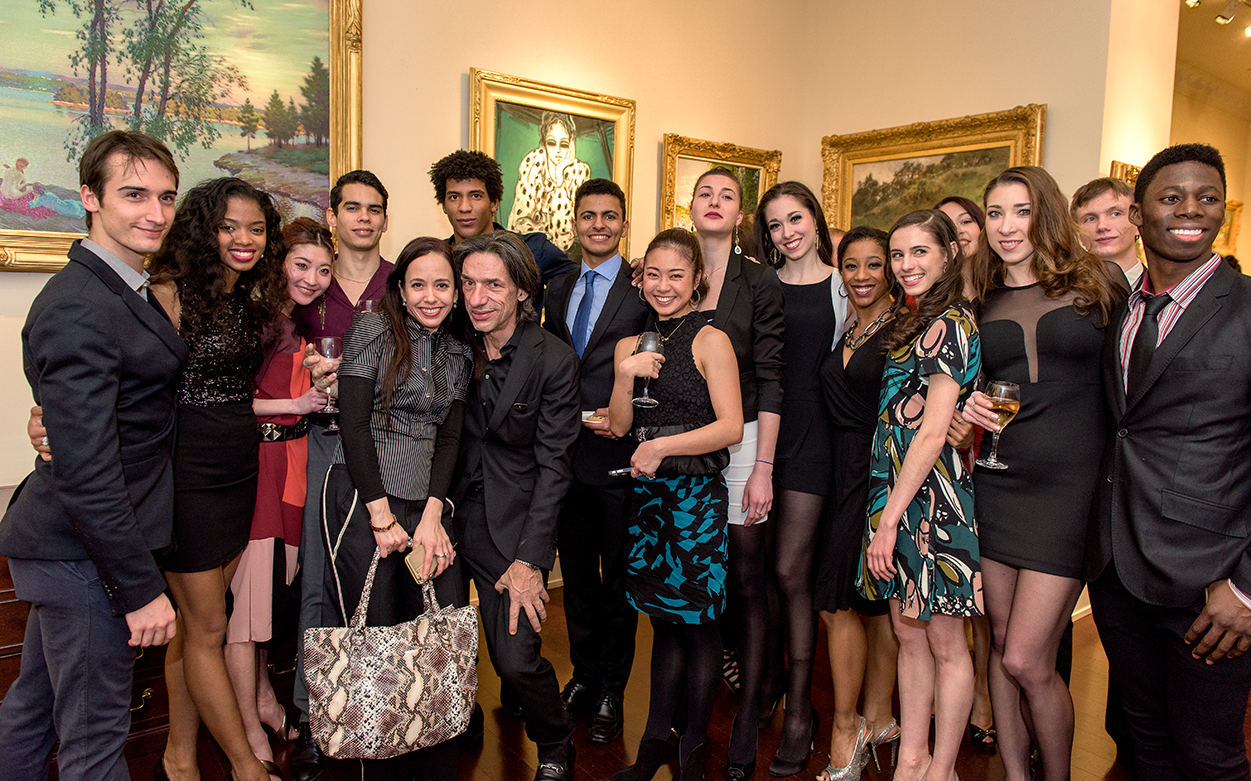 To see a ballet in the studio and then onstage is a privilege. In rehearsal, you notice the sweat, the missteps, the discouragement—piles of Band-Aids, discarded shoes. Onstage, those fissures are smoothed; the magic takes center stage. If you love dance, if you want it to thrive, the crowd and the ambience will make you optimistic. Now it's just a matter of taking Webre's personal magnetism and institutionalizing it.
Two weeks later, that energy is turned on full force at the Swan Ball, the Ballet's biggest fundraiser, at the German ambassador's residence. It's all peonies and roses and a brief pas de deux from the ballet itself. The dancers, in black tie, mingle with patrons, who are shyly thrilled at the opportunity.
The dance floor is packed with gorgeous bodies. Webre twirls, in turn, donors, then ballerinas, and finally Cipullo, his own partner. "I want you to want me!" everyone shouts along to Cheap Trick's 1970s anthem. Webre glides in the middle of it all, as the band plays on.
Sarah Wildman is a frequent contributor to the New York Times.
This article appears in our August 2015 issue of Washingtonian.