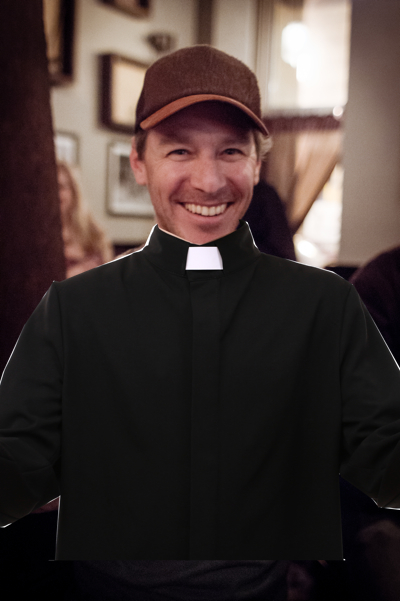 On Thursday the Popville blog posted an anonymous note: A DC resident reported walking through Shaw, seeing a woman in distress outside the neighborhood's public library, calling for an ambulance, and leaving the scene before one arrived.
Those actions are enough to churn the stomachs of anyone who considers themself even a halfway-good samaritan. But the rationale the letter-writer offers is equally infuriating:
I looked around to see if anyone else was alarmed by this, and no one seemed to notice, until one man asked another man nearby "Did that lady fall out?" They both kind of took a look and then shrugged and went about their business. I did not stick around either, thinking if she was part of some violence that I did not want to be around there to get involved, especially with all the gang related issues in my neighborhood lately, but I did call 911. The police showed up because they called me back to get more information on where exactly she was, although I was gone by then. So I don't know if she was there when they showed up or what the resolution was, but I'd be eager to hear if others witnessed this.
PoPville's publisher, Dan Silverman, rarely adds his own editorial voice to his voluminous posts, whether they concern flashy retail openings or grim reminders of urban life. So this note was decorated almost entirely by the comments and social-media reactions it incited. And they did not tend toward sympathy.
"I hope you are never in the position to know what it is like to have a medical emergency and be left all alone on the sidewalk while people pass by," wrote one of the first commenters. "Good God. That poor woman. She deserved better than you and those two men."
A few Twitter responses were more stark:
What. The Fuck. http://t.co/vjkayetALU

— Jack Kogod (@Unsilent) August 27, 2015
God help our city. Seriously. Cannot believe someone is admitting they behaved this way http://t.co/h676cPPcpt

— Jenny Rogers (@jennyrogersDC) August 27, 2015
But the letter's presence on PoPville isn't a fluke. As Mike Madden noted on Twitter Thursday, PoPville often functions as an urban confessional, especially for some of the upwardly mobile city-dwellers who are driving the demographic and economic changes to many DC neighborhoods like Shaw and Petworth (which Silverman, once the self-proclaimed Prince of Petworth, recently left).
Silverman did not respond to Washingtonian's questions about this aspect of his blog, but you don't have to read PoPville closely to see that it's often a clearinghouse for people seeking affirmation or, sometimes, absolution for their choices.
You can't fault Thursday's letter-writer for expecting to receive a blessing. Many people who write to the blog seem to do so because they want to be redeemed for their simplistic approaches to living in a city, a place that by nature, is filled with complexities.
Take throwing out the trash. In August 2011, a reader wrote in to complain about receiving a warning about a fine for using a Dumpster owned by a neighboring apartment building that shares an alley with the writer's residence. (The apartment's manager identified the offender from a shipping label.) Some commenters sided with the Dumpster owner—"If you can't pay the fine, don't do the crime," one wrote. But at least one other reader offered some advice on how to use neighboring trash receptacles without being caught: "First, always peel off the address labels, or the hippies will track you down. UPS uses 2: one large, one small. Get them both and dispose of them separately from the box."
And then there's parking. People who write PoPville to grouse about their parking woes are almost universally forgiven. Readers who read a January 2012 note about a "ridiculous" parking ticket incurred after a temporary no-parking zone changed its hours sided overwhelmingly with the ticketed. Another person sought counsel after depositing his or her car at the very end of a parking zone and then returning to find a Mini wedged right up against it. "Kosher or uncool?" Silverman asked his readers. Most said kosher, and applauded both the letter-writer and the owner of the Mini on their admirable parallel parking skills—an ability that, compared with motorists trained in New York, mid-Atlantic drivers often struggle. (Comparisons to New York are seldom permissible on PoPville, judging from its readers' responses to New York Times articles about DC's dining scene.)
In an interview with WAMU last month—following his decamping to a neighborhood west of Rock Creek Park, where the crime is lower and the schools are better—Silverman bristled at the description of himself as a spokesperson for gentrification. "I'm more old-school Petworth than some old-school Petworth!" he said.
Silverman has been blogging since 2006 and may understand the District's complexities, but his site, seemingly by design, does not. Any media organization can fawn over the latest small-plates bistro or churn out updates on the National Zoo's animal broods. What PoPville offers, perhaps uniquely in DC, is a platform for people to air their qualms, grievances, and fears about living in a racially and economically diverse city without a whiff of judgment—at least until they read down to the comments. Come, confess your urban sins.