Cooking up a nutritious meal in the summer heat can be a pain, so we visited Common Good City Farm for some kitchen inspiration. LEAF program coordinator Juliana Repice transformed fresh summer produce and a few pantry staples into an informal tortilla recipe, with plenty of room for customization! Check out Juliana's recipe, and let us know how you'd make it your own.
Juliana's Corn Masa Tortillas
Serves: 4
You will need:
2 cups corn masa
Pinch of sea salt
Water
1 can refried pinto beans
3 small tomatoes
1 medium green pepper
Wax paper
Non-stick pan
Optional: cayenne pepper, cilantro, lime
Directions: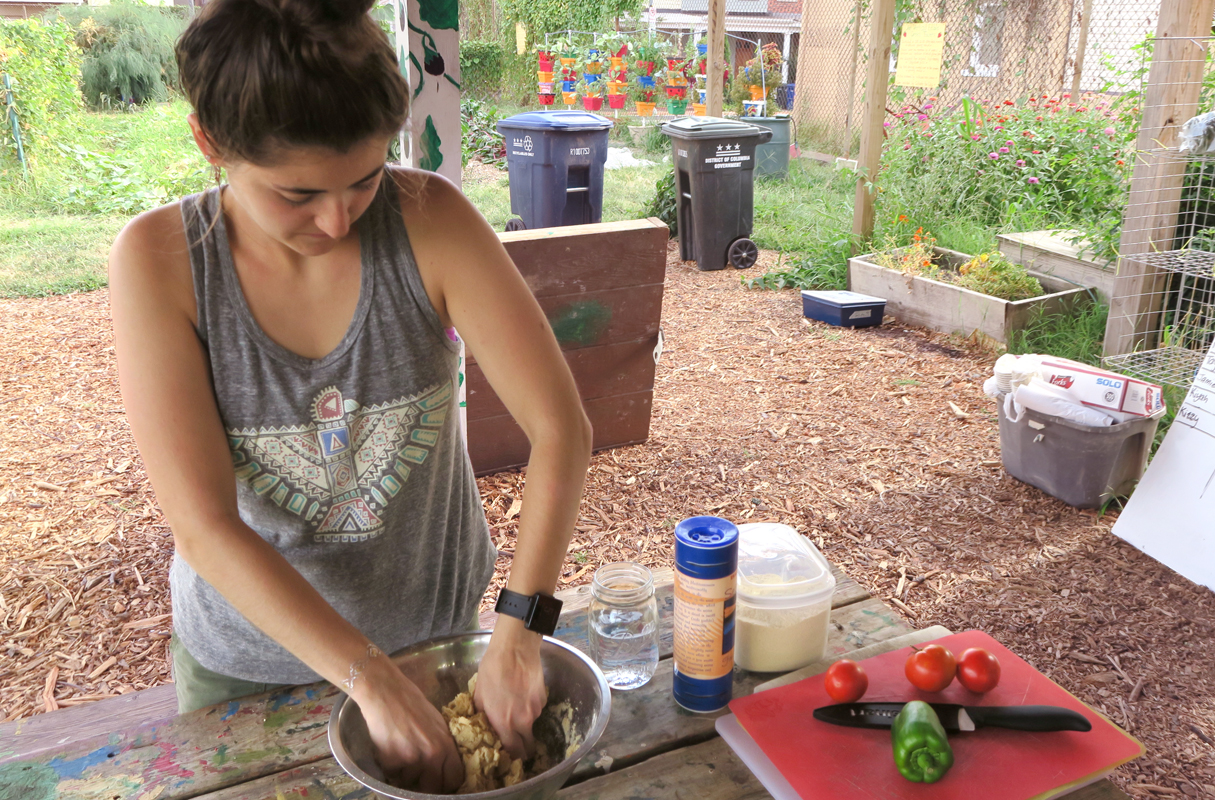 Add corn masa and salt into a medium bowl. Slowly mix in water until ingredients combine into a Silly Putty-like consistency. Try sprinkling in cayenne pepper to give your tortillas a kick.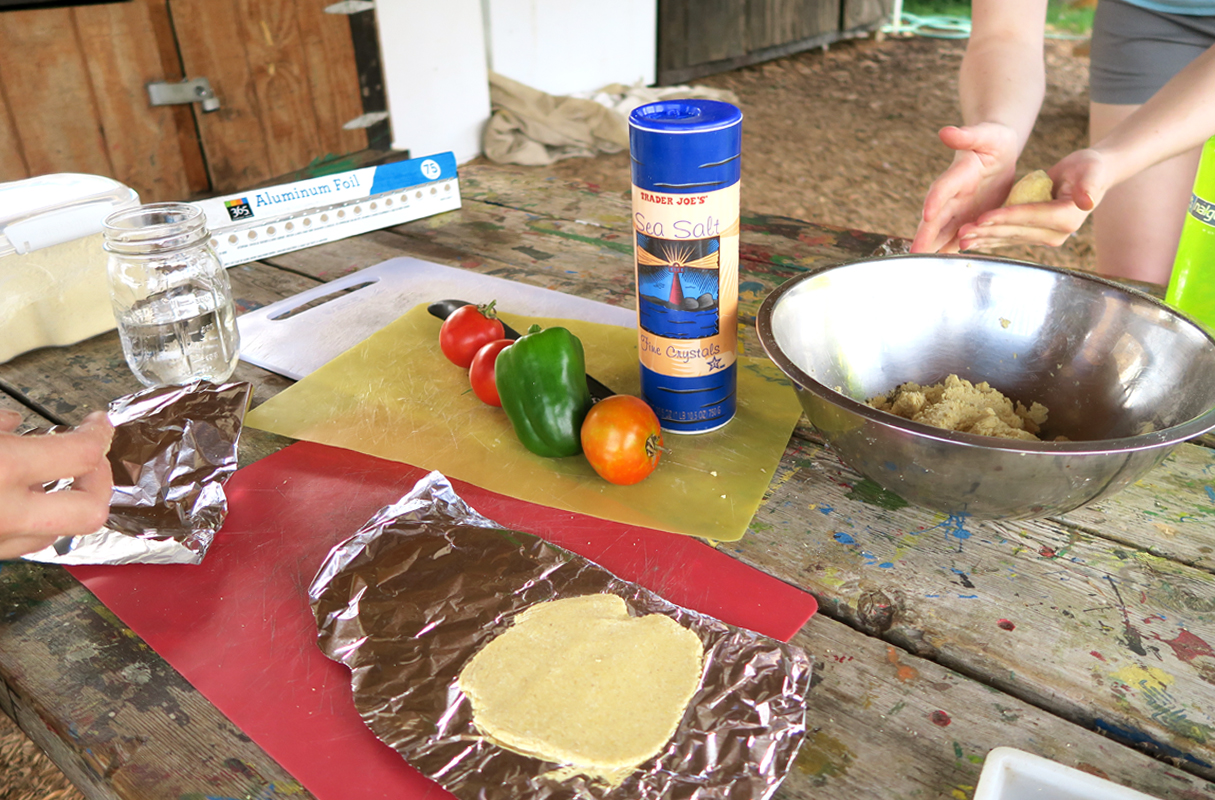 Roll a handful of the dough into a ball, then press flat between two pieces of wax paper. (If you only have aluminum foil on hand, like the farm did, that works as well.) Feel free to use a hard surface—like a cutting board—to flatten the tortilla. Repeat until all the dough is used.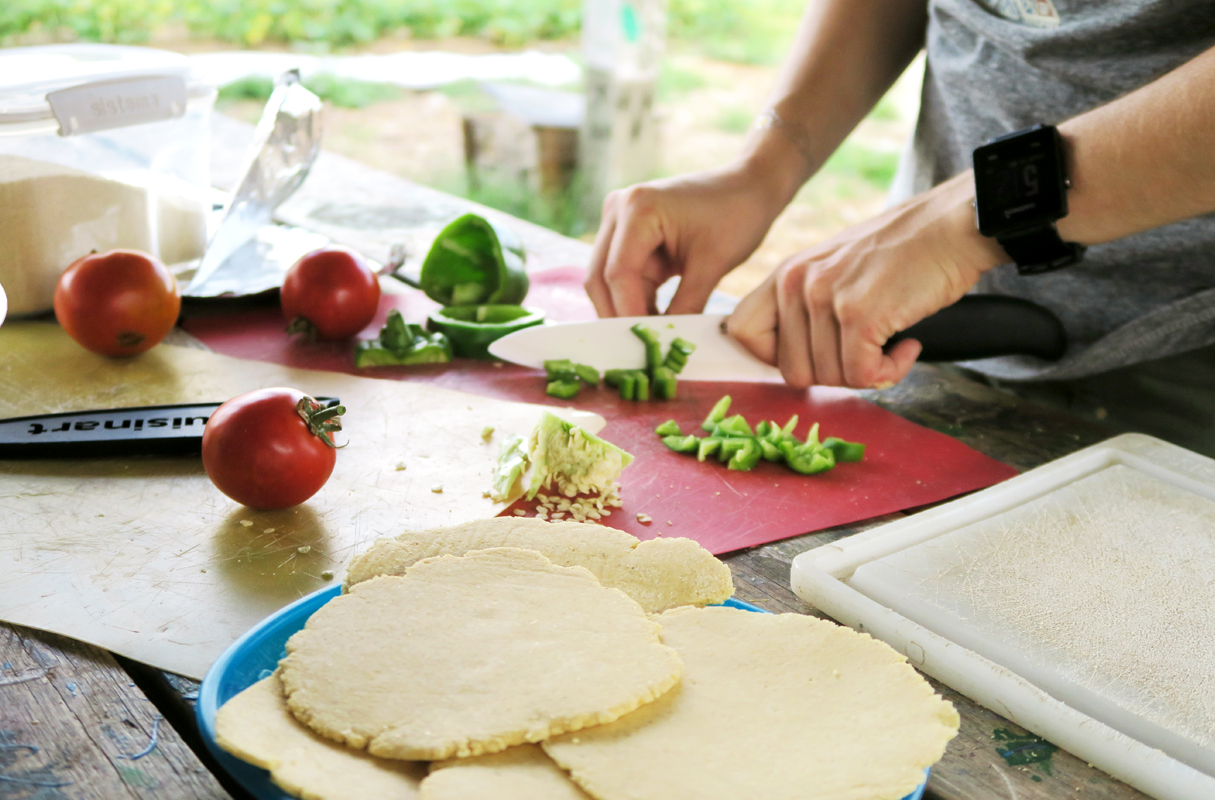 Dice tomatoes and green pepper.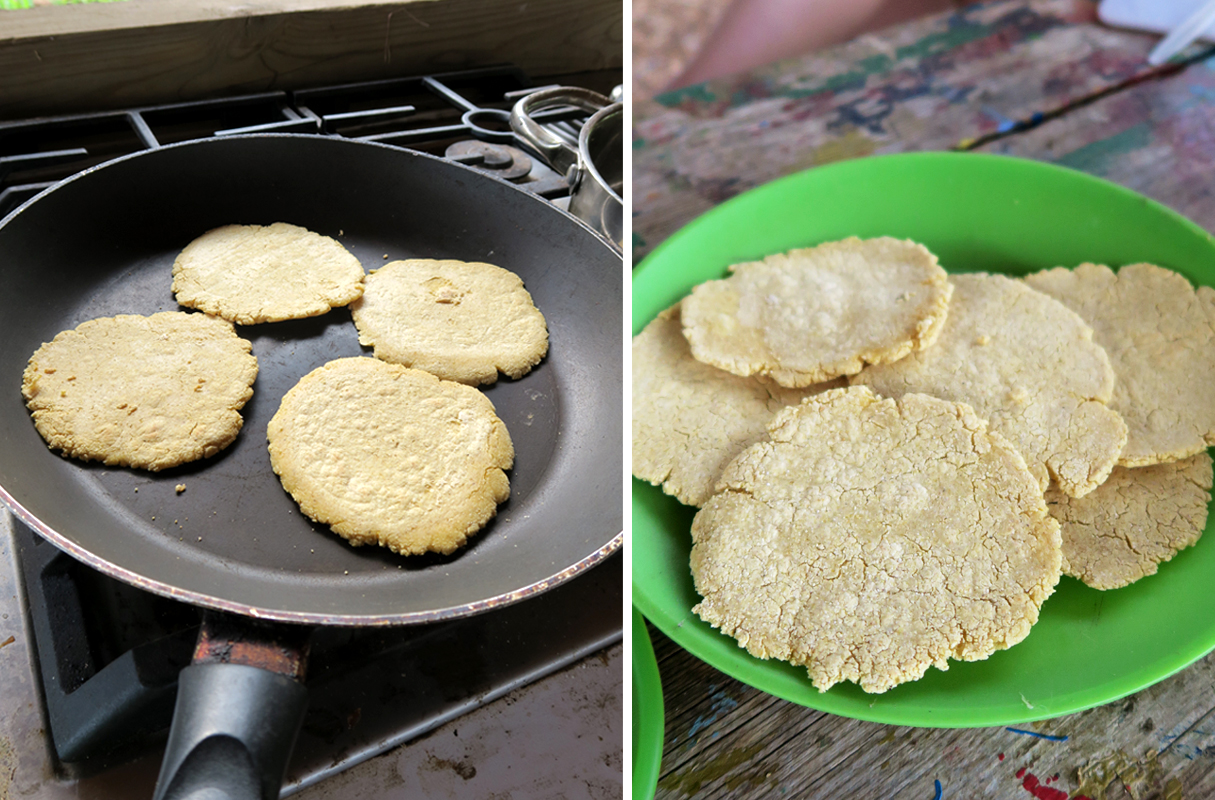 Cook your tortillas in a non-stick pan over medium heat, or try cooking them over a campfire instead. Flip the tortillas once the edges brown and curl.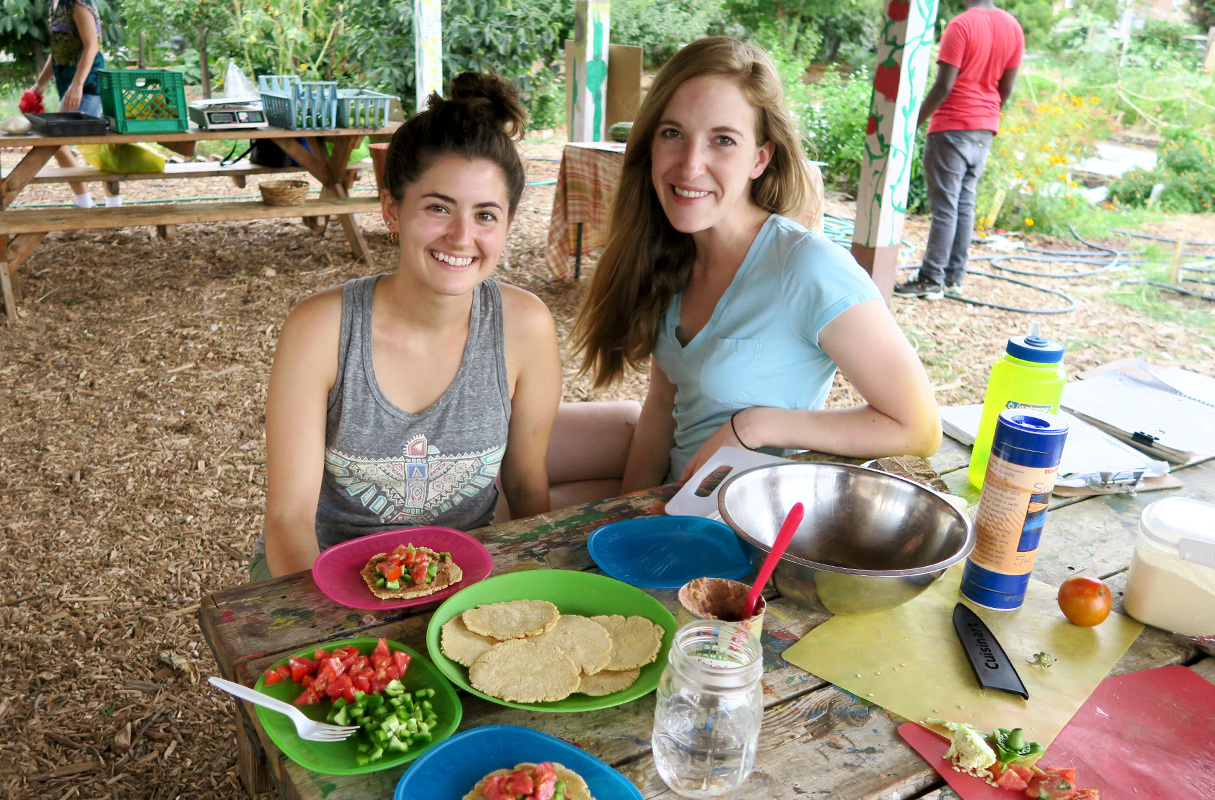 Spread the tortillas with refried beans, then top with vegetables and enjoy. Add a bit of cilantro and fresh lime juice for extra flavor.
Get creative! What else would you add to your corn masa tortillas?