1. Duke Zeibert's: 1950-1994
David Zeibert, later nicknamed Duke, worked his way up through the restaurant business, eventually landing his own venue on L and Connecticut streets, Northwest. His restaurant was famous for hosting the celebrities of the time, from J. Edgar Hoover and Harry Truman to Bill Clinton. Zeibert's served dishes including onion rolls and brisket.
2. Garfinckel's: 1905-1990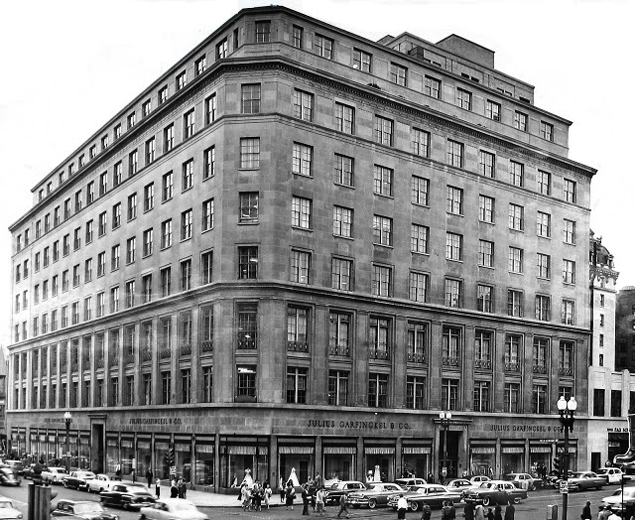 Formerly located at 1401 F Street, Northwest, Julius Garfinckel & Co. was known for its high-end fashion. In its span, the retailer acquired Brooks Brothers, De Pinna, Miller & Rhoads, Inc., and Ann Taylor. By 1990, the department store chain declared bankruptcy.
3. Gifford's Ice Cream: 1938-2010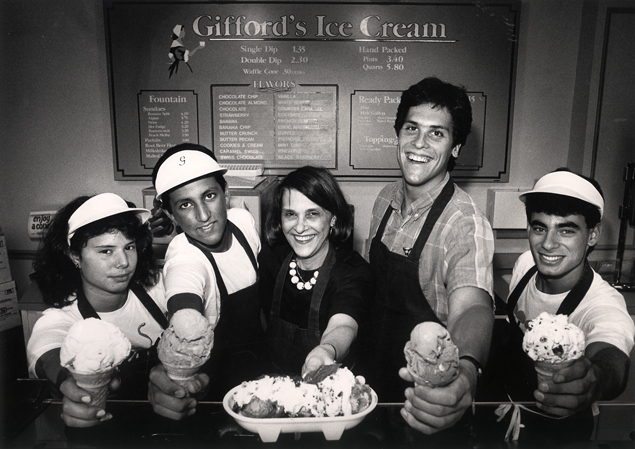 Once a beloved ice cream shop, Gifford's Ice Cream & Candy Co. passed through several owners and legal battles before being bought out by the unrelated Gifford's Famous Ice Cream in Maine. John Gifford opened the first shop in Silver Spring, but after his death and internal theft paved the way for bankruptcy, the Hunt family (above) bought the rights in 1987.
4. Hecht's: 1857-2006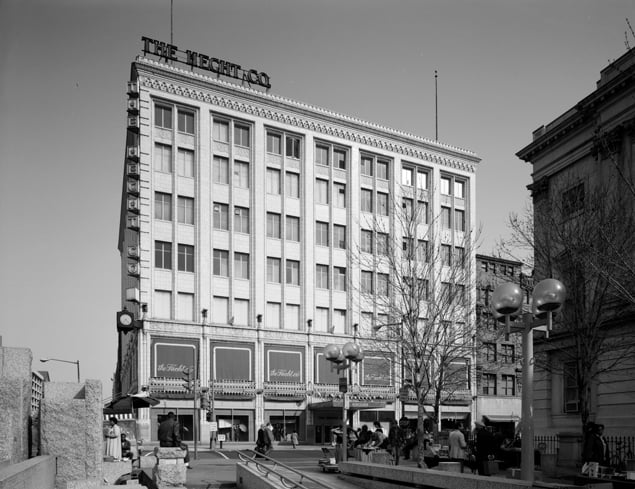 Hecht Bros. was a family-owned department store chain spreading across the DMV area and Baltimore. It's Washingtonian store expanded a whole block along F and 7th streets, Northwest. The retailer not only hosted the city's first escalator (1934), but also built its first parking garage.
5. Hot Shoppes: 1927-1999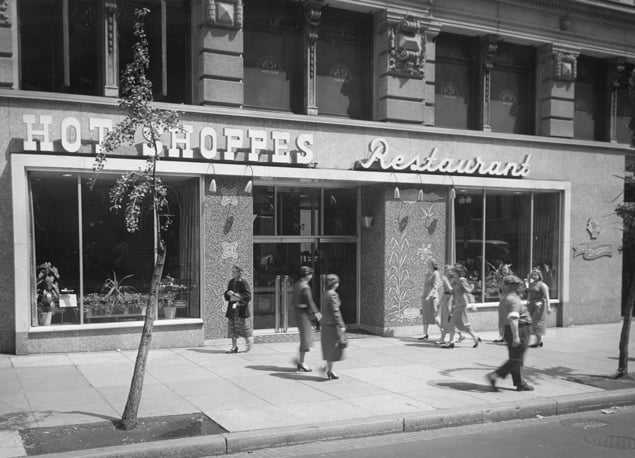 The Hot Shoppes enticed families with their Mighty Mo burger and Orange Freeze milkshake, but they weren't always a notorious local chain. J. Willard "Bill" Marriott grew the restaurant from a root beer stand in Columbia Heights. Though the store front is gone, you can still find old-time favorites served at the Marriott Marquis adjacent to the Convention Center.
6. Woodward & Lothrop: 1887-1995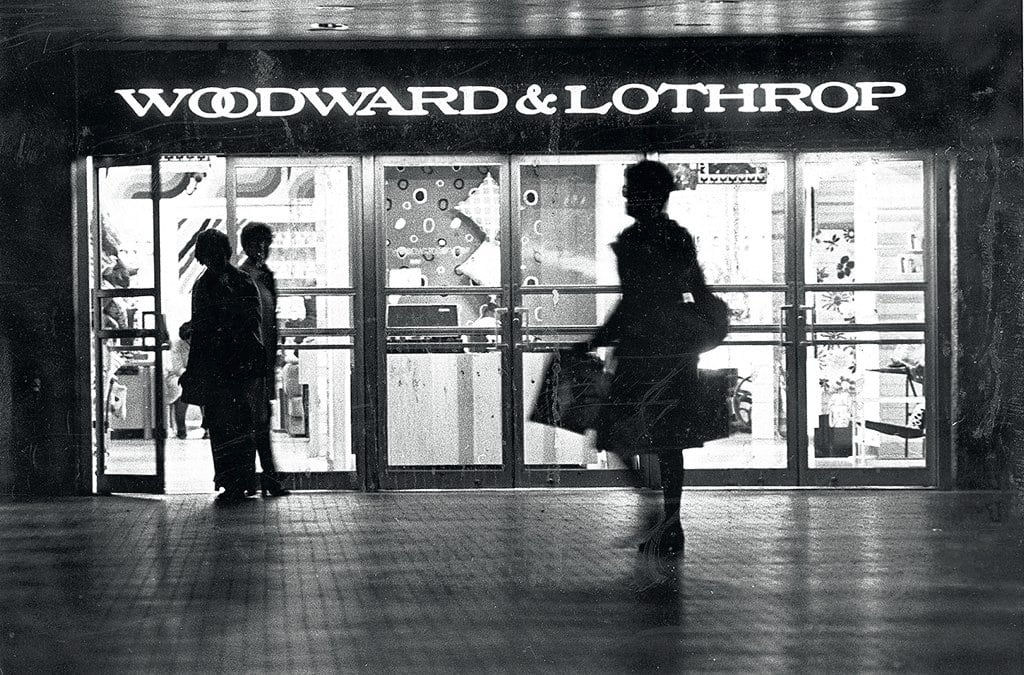 Started by Bostonian businessmen Samuel Woodward and Alvin Lothrop, Woodies, as it was locally known, succeeded as Washington's favorite department store. The flagship store stood at 1025 F Street, NW and offered everything from bridal salon to a bake shop.
7. Peoples Drug: 1905-1994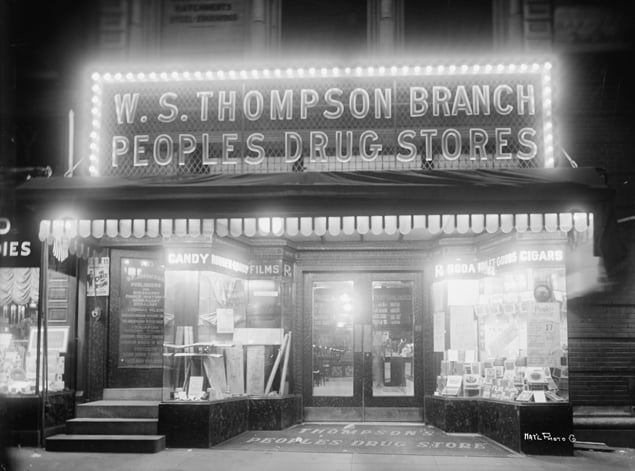 Tennessee native Malcolm G. Gibbs opened the first People's Drug Store at 824 7th Street, NW. The store modeled a new type of pharmacy, straying away from simply selling prescription drugs by adding coffees, perfumes, cigars, and miscellaneous goods. Within 50 years, Gibbs's brand had grown to 155 stores across seven states. Following Gibbs's death and growing competition from neighborhood grocerers, Melville Corporation acquired People's and rebranded them to match the 811 CVS stores they already owned.
8. Riggs Bank: 1836-2005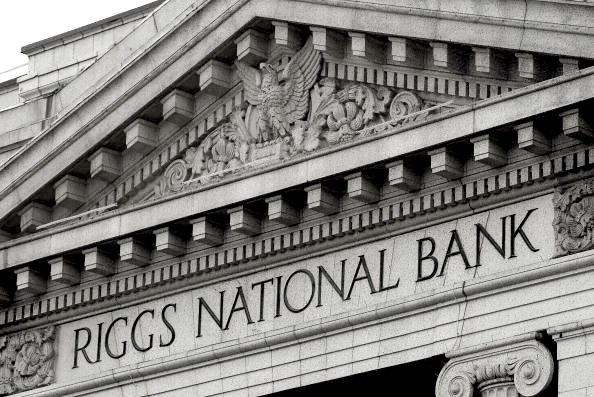 The ornate PNC Bank at 1503-1505 Pennsylvania Ave once housed the 169-year-old Riggs Bank. Post 9/11, the bank failed to monitor suspicious transactions involving the former Chilean dictator Augusto Pinochet, among others. After pleading guilty, the bank paid $25 million in civil fines for poor money-laundering controls, and another $16 million criminal penalty, ultimately paving the way for its demise.
9. The Washington Star: 1852-1981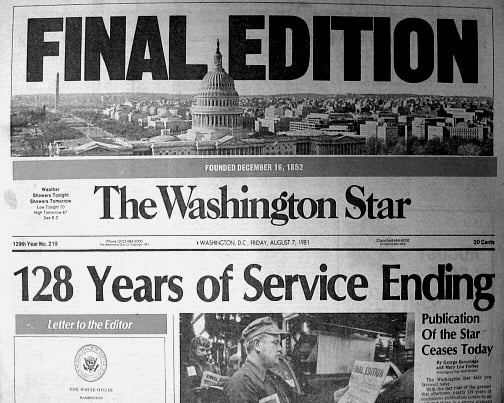 Founded by Captain Joseph Borrows Tate, The Washington Star became the leading daily paper for the city. After 128 years, the afternoon paper filed for bankrupcy, a result of owner conflict and growing competition from televised newscasts.
This article appears in the October 2015 issue of Washingtonian.