1995
This iteration of the Washington Post's digital edition wasn't on the Web; "it was the AOL-like online service the Post launched its first site on," says Jim Brady, the former executive editor and vice president of washingtonpost.com. The service, called AT&T Interchange, "was a disaster," Brady says. This screen was from the site's launch day on 1995.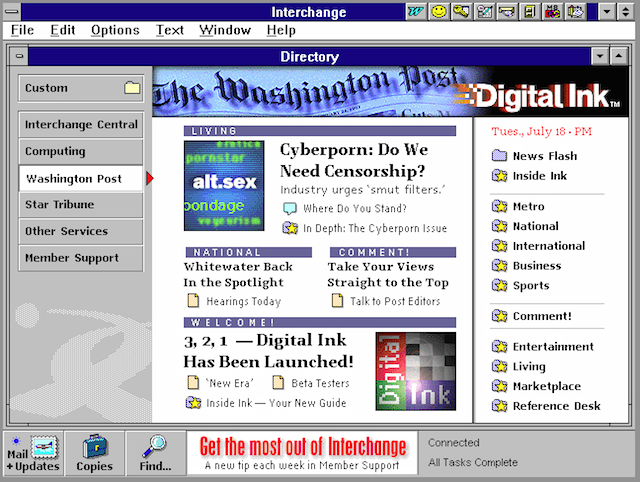 "We went clickbait on Day 1, apparently, based on that lead," Brady (who was later my boss at TBD.com, a now entirely defunct Post competitor) says, noting he does "like the fact we were using the service to connect readers to Post editors on the first day too." One funny thing: "we only ended up on Interchange because [former Post owner] Don [Graham] was ahead of the game on digital. So we launched our first digital product before the New York Times, but they beat us to the web because, by the time they were ready to go digital, the web had supplanted proprietary services as the main digital model."
1998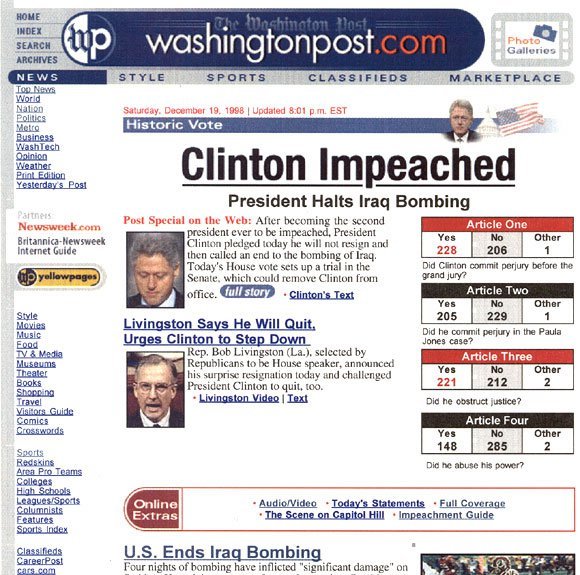 2001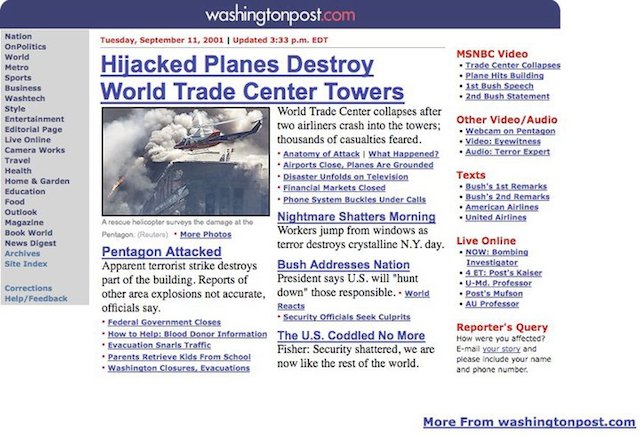 2005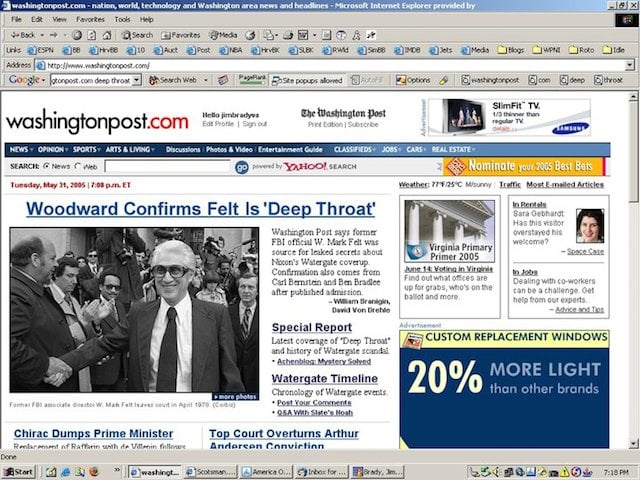 2009
This page and the 2011 image "underscored evolving priorities between 2009-2011 at The Washington Post that stemmed from two or three major changes," says Raju Narisetti, the Post's managing editor from 2009-2012. The Post transitioned from two newsrooms to one during this time, which Narisetti says required a "a complete redo of the Post's internal processes and systems into one seamless publishing system and a greater collaboration between news and business sides."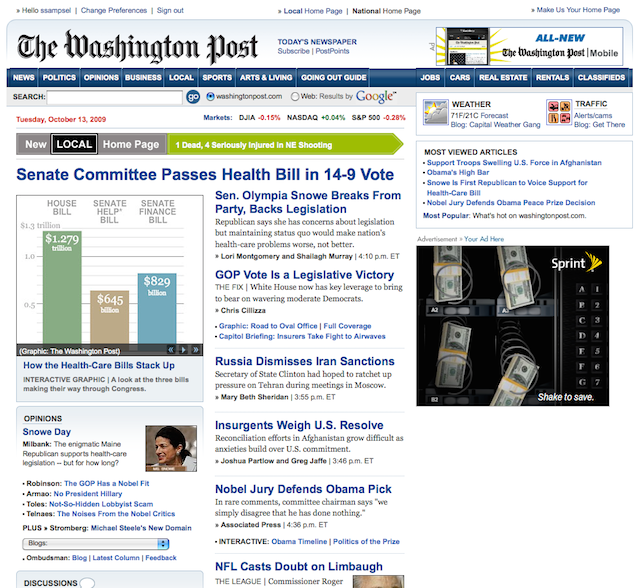 Narisetti: "You will notice, for instance, a cleaner, more visual look emerge as Post emphasized its powerful multimedia storytelling; a greater attention to the navigation especially around core Post coverage themes such as Politics and Sports, the brand consistency between print and online with the centering of the logo, and perhaps unappreciated, a significant move up for the main display ad on the homepage, something that added significant impressions and greater viewability, and helped digital revenue at a time when such ideas were very nascent."
2011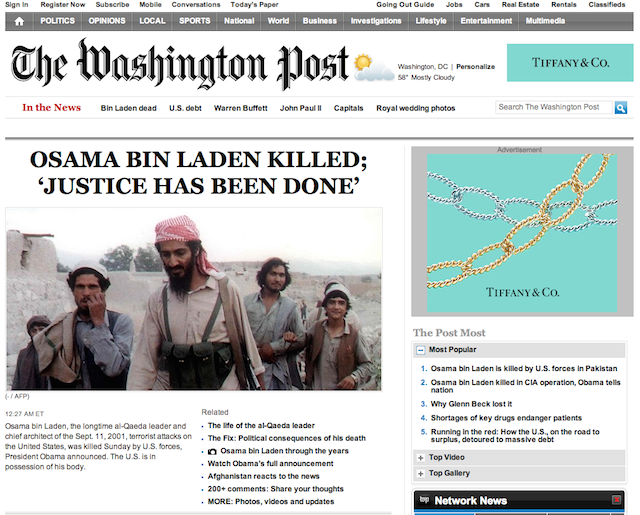 Narisetti, now News Corp's senior vice president for growth and strategy, says the years he was at the paper were "a period of a lot of experimentation in digital at the Post, between offering local and national options for Post's very clearly identified audience clusters and potentially laying the groundwork for differential monetization of subscribers, something we never did follow up well, however."
2015
The Post's latest redesign was inspired by the print front page, director of digital products Joey Marburger told Poynter's Kristen Hare when it relaunched. "The print edition," he said, "has had hundreds of years of evolution for design, so we should definitely look at that for inspiration."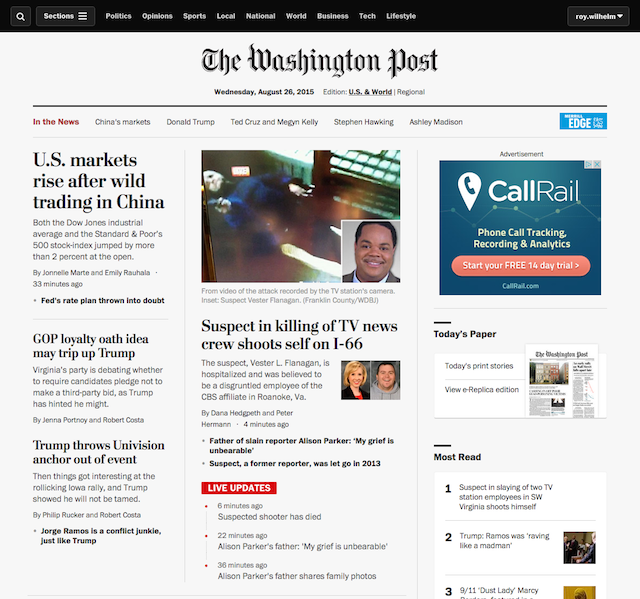 "The Post's newsroom remains one that constantly tweaks, plays with and innovates with its homepage and website," says Narisetti, "something that is essential in this world of permanent beta."
This article appears (in an abbreviated form) in the October 2015 issue of Washingtonian.