Sienna is a 2-3 year old, 50-pound, very sweet hound-mix who loves everyone she meets. She is currently being fostered in a cageless doggy daycare and loves hanging out with all the dogs. However, it would be ideal for her to find a foster home, or even better, a permanent home. She is very affectionate and trainable. Occasionally, Sienna will get a reprieve from the daycare and go to a foster home for the weekend. While in the home, Sienna appears to be both house- and crate-trained, but like any rescue dog, may need a refresher when she finds her forever home. You can meet her through Rural Dog Rescue.
Carrie is a 6-8 year old Treeing Walker Coonhound-mix. She was surrendered to a high-kill shelter, on the verge of starvation. The shelter was not planning to list her for adoption and intended to euthanize her before
Rural Dog Rescue
got involved. Carrie will require extra TLC in order to get back to a healthy weight. Upon her arrival to Washington, Carrie was been fostered in a suburban home with three other dogs and two cats. She was curious and interested in the cats and has not shown any aggression. She very much loved exploring the back yard and hanging with her foster siblings. Carrie would also do fine in a home as the only dog, as long as she gets plenty of attention from her people. Carrie is still learning her house manners, but corrects quickly. She enjoys being outside and going for walks so she can explore. Despite the fact that Carrie has had a rough life and several setbacks, she has a good amount of energy and a happy disposition.
Meet Carrie through Rural Dog Rescue.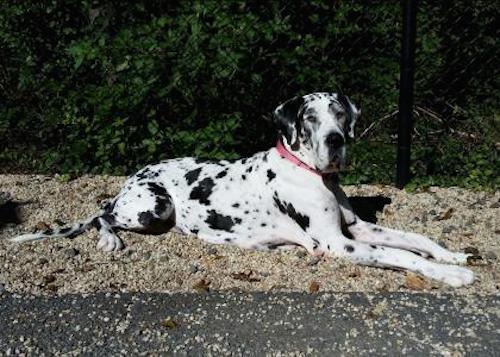 Molly
is a nine-year-old Great Dane. She is very relaxed and has great manners. She's housebroken and even when offered the couch, she prefers her own bed on the floor. Molly loves people and enjoys getting pets from everyone she meets. She likes to keep you in her sights and follow you from room to room. Molly is a special needs dog searching for an adopter with giant breed experience. She'll need to be the only pet in her new home. Molly is recommended for families with teenaged children and above. Molly's adoption fee has been sponsored. Meet her at the
Animal Welfare League of Arlington
.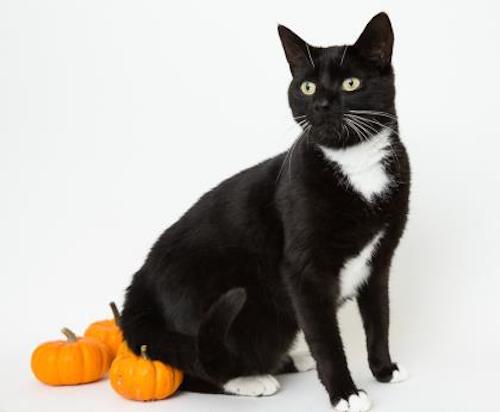 Tee
has generously had her adoption fee sponsored, so all she needs now is a loving home. This two-year-old tuxedo cat is very playful and loves her wand toy and chasing around her toy ball. She will always provide plenty of entertainment for her forever family. You can meet her at the
Animal Welfare League of Arlington.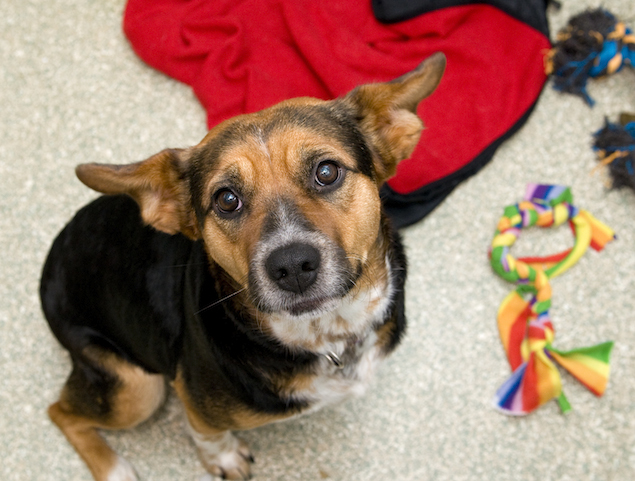 Mystique is a three-year-old beagle-mix. We're not sure why her tail was docked but that sure doesn't stop her from wagging her little stub when she meets someone new. This happy gal has lots of energy and is friendly with other dogs. She's also super-smart and very food motivated. Stop by the Washington Animal Rescue League to meet her soon.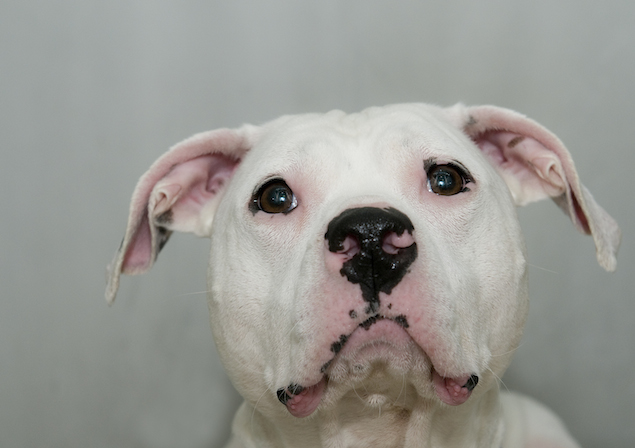 Maddy is a friendly, four-year-old female pit bull mix. She has an especially expressive face (when she's excited, she looks like she's smiling) and tail. In fact, when she wags her tail, her whole body seems to wag with it. She loves people and does well with other dogs. Maddy has some mild joint issues but they don't slow her down. Meet her at the Washington Animal Rescue League.