Big Bear Café chef Quinten Frye is moving on from the Bloomingdale restaurant as of Friday, and launching a new monthly pop-up: R&D Supper Club. The first meal will take place at the Dupont location of DGS Delicatessenon Sunday, November 8 and Monday, November 9.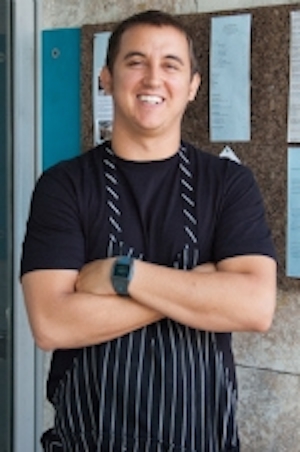 Frye plans to bring the supper club to different locations around Washington each month, and serve an all-inclusive, multi-course meal for $125 a head. The cost is on par with Seasonal Pantry, or the final check at Obelisk—so not small change, but it does include tax, tip, and alcoholic beverage pairings. The first menu served DGS will feature a number of dishes from the Texas native's experience with Mexican cooking, including sopes, empanadas, stone crab aqua chile, and cabrito (roasted goat), as well as courses featuring oysters, pheasant, and more. Produce and proteins are sourced from a number of local farms.
Though Frye is fairly new to Washington, having moved from Honolulu about a year ago, he's not a freshman on the culinary scene. He was a James Beard Award semifinalist for Rising Star Chef in 2013, and has held lead positions at restaurants in California and Hawaii.
As for the pop-up name, it's short for "research and development," or as Frye puts it, "ever evolving." Reservations for the supper club are available online.