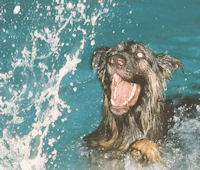 Featured
We specialize in the rehabilitation, conditioning, and exercise of dogs using swimming and/or hydrotherapy. In addition to our training and therapy pool we have the only full size pool in the area for swimming dogs. Training and recreational swimmers are welcome.
35469 Millville Rd.
Middleburg, Virginia 20117
540-687-6816
http://animalswimcenter.com
Return to the full list of Washington, DC's Best Pet Care.