Manassas; 89 employees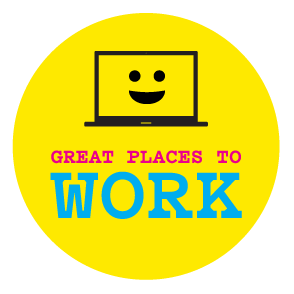 On our Great Places to Work survey, we asked respondents to rate the statement "I love coming to work." Employees at this woman-owned defense contractor gave it an almost perfect score, 4.91 out of 5. Maybe it's all the free food: The kitchen is stocked with snacks ranging from, literally, soup to nuts, and workers stationed at client sites aren't forgotten—they get care packages. There are other generous benefits, but what employees say they most like is the work itself: The company's technology, such as biometric and identity-management software, helps keep soldiers safe.
Perk: Free salad lunches three days a week.