Reston; 241 employees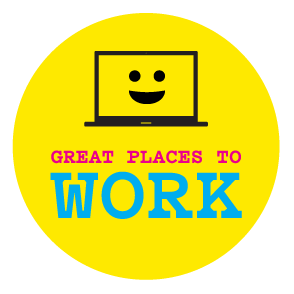 In 2012, this IT firm, whose clients include the Department of Homeland Security, set an ambitious goal: to increase annual revenue from $40 million to $400 million in ten years. Two years in, it was up to $94 million. To keep staffers energized and engaged, Knight Point offers profit sharing and a cash-balance pension plan that total about 7 percent of an employee's salary, fully paid health-care premiums, birthday cards handwritten by the CEO, incentive trips to warm climates, and a beach-themed Margaritaville Room with margarita machines, Adirondack chairs, and a six-foot plastic palm tree.
Perk: Pays for almost any professional development an employee wants—with no cap.