McLean; 85 employees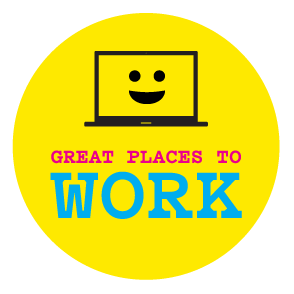 Walk into this IT provider on a Friday around lunchtime and you might smell hot dogs. Free "Hot Dog Friday" is one of many perks the mostly male staff enjoys. Another? Ntiva's technicians love to teach one another—and are rewarded for doing so, not only with prizes like trapeze lessons or an Xbox One but also, they say, by constant learning. They collaborate outside the tech lab, too, with sessions of laser tag, flag football, Tough Mudders, and weekly Fitbit challenges.
Perk: Unlimited time off for nontechnical employees.