Arlington; 155 employees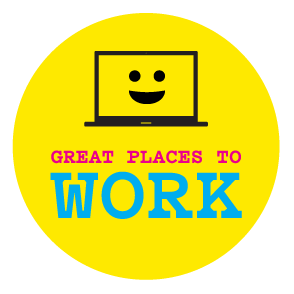 It's easy to go to work when you believe that what you do is saving the planet. Rare uses social marketing to inspire behavior change, such as partnering with Filipino fishermen to stop overfishing. While the work is serious, the office isn't—it's not uncommon to spot an employee in a fish-mascot outfit. Benefits are generous for a nonprofit: a 401(k) match of up to 4 percent of salary, four weeks' paid maternity or paternity leave, and fully covered health-care premiums. Staffers get lots of time off, including a "power down" week between Christmas and New Year's when no one is expected to work or check e-mail.
Perk: After six months, employees can telecommute one day a week.