Dupont Circle, Falls Church, and Rockville; 1,200 employees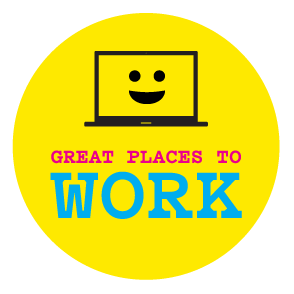 This Seattle company, which has about 130 employees in the Washington area, has shaken up how houses are bought and sold—and how real-estate agents work. Its agents are paid a salary instead of commission, and bonuses are based on customer ratings, not total commission—meaning, in theory, agents will negotiate the best price for a buyer. Employees say they're excited to be part of an entrepreneurial culture that's "reinventing" real estate by putting customers first. And while selling houses isn't easy—the hours can be long, and nights and weekends aren't your own—employees say Redfin looks out for them, with fully paid health-care premiums, mileage, and reimbursement for fees related to licensing and continuing education, plus in-office massages.
Perk: Catered breakfasts and lunches several times a week.