Columbia; 580 employees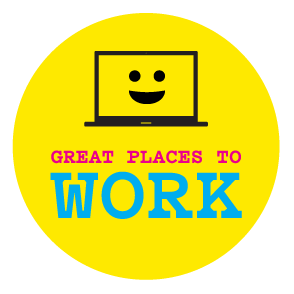 Bad news for the country, good news for firms like Tenable: It's a lucrative time to be in cyber-security. This 13-year-old firm—which provides network monitoring for eight of the Fortune 10—has seen revenues increase by 50 percent in the past two years. Employees say the innovative work has helped them grow, too—and each is allotted $2,500 a year for professional development. While the pace is challenging, work-ers say, the atmosphere isn't stressful. The staff social calendar includes movie nights, Halloween costume contests, a day at Hersheypark, and cupcake-decorating contests.
Perk: 20 to 25 days of paid time off a year.