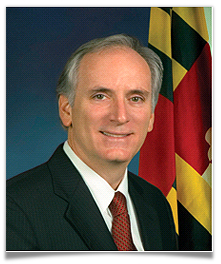 The Washington Metropolitan Area Transit Authority's board of directors named Paul Wiedefeld as the troubled system's new general manager. Wiedefeld, the former chief executive of Baltimore-Washington International Airport, was not Metro's first choice. The transit agency lost its top pick when former aerospace executive Neal S. Cohen dropped out of contract talks on Monday citing, among other factors, the intense scrutiny that comes with one of Washington's most thankless jobs.
"This Board is very pleased to have a senior executive of Mr. Wiedefeld's caliber who will help us build a new standard of safety, reliability, and financial stability for our system," Mort Downey, the Metro board's chairman, says in a press release. "Paul brings to Metro a depth of transportation knowledge and regional experience and we are absolutely united in our support for him."
During his time at BWI—which ended in July when he was dismissed by Maryland Governor Larry Hogan—Wiedefeld, 60, oversaw the construction of a 26-gate terminal used by Southwest Airlines and the expansion of the airport's annual passenger traffic to 22.7 million in 2012. Before running the airport, Wiedefeld had served as administrator of the Maryland Transit Administration, which oversees the MARC commuter-rail system, and as an aviation project manager at the planning firm Parsons Brinckerhoff.
Since former general manager Richard Sarles's retirement in January, Metro had been under the day-to-day leadership of interim general manager Jack Requa. The current year has been one of the ugliest in the transit agency's 40-year history, with a string of mechanical failures and lagging customer service hampering its finances. Documents introduced at Thursday's board meeting project the Metro will continue losing ridership and revenue into the next fiscal year.
Along with appointment Wiedefeld to take over its top job, Metro is also turning to teams from the consulting firm McKinsey & Co. and accounting firm Ernst & Young, which began work this week on a "road map" for the agency's future. The two firms are receiving close to $3 million for their services.