In early 2017, Washington may well face a spectacle it hasn't known since Woodrow Wilson left office 96 years before: an ex-President who sticks around DC.
With a daughter who will be midway through her sophomore year the day his White House lease expires, Barack Obama has hinted that he might stay in town until she graduates from high school. And while there could be some complex protocol challenges related to a former commander-in-chief showing up at parties while his successor tries to establish a new administration, Obama's future also involves more mundane logistical complications. First and foremost: Just where can an ex-President live, anyway?
Especially for a family with cosmopolitan tastes—the Obamas' previous home was in the diverse, vibrant Hyde Park neighborhood adjacent to the University of Chicago—it's not easy. Former Secret Service agent Christopher Falkenberg, founder of the private security firm Insite, says the ex-President's detail would prefer an unattached home with a secluded back yard, land on all sides, and an obscured view from the street. Though the security won't be quite White House-level, the Obamas will still require 24-hour protection and potentially even security checkpoints around their neighborhood.
That's a tall order in a dense city like Washington. And it gets tougher once you add in what the actual property might require. Tom Wallace, a real-estate agent who arranged vacation houses for the Obamas on Martha's Vineyard, says the President always opts for a basketball court—which, unless the Secret Service is okay with him shooting hoops in the driveway, requires a lot of extra room out back.
So what's an ex-President to do? The good news is the Obamas are likely to get an enormous raise come 2017. Their most recent tax return says they made $477,000 last year, but memoirs by the former President and First Lady could reasonably be expected to land them as much as $20 million. And that buys an awful lot of mansion.
With the help of Nancy Taylor Bubes, agent to the Washington-famous, here's a preview of the areas where the first family might focus their house hunt.
Kalorama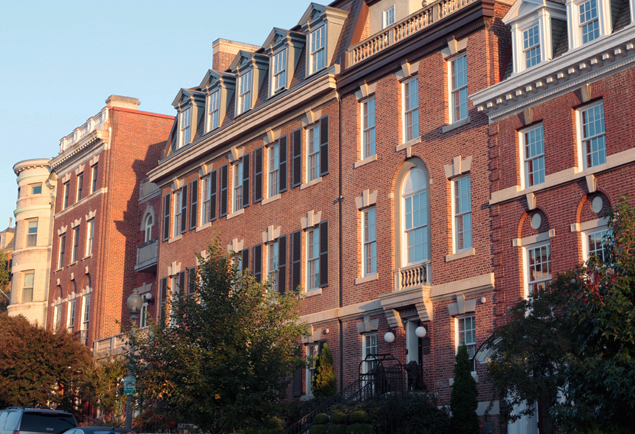 While the houses here tend to be close together, the area has other attributes ideal for the Obamas. It's not far from downtown as well as Logan and Dupont circles—in other words, it puts the active First Family near cultural institutions and cool restaurants while still giving them relative seclusion. Kalorama is also a hub for embassies, so the neighbors are used to tight security. (Bonus: Wilson, the last ex-President to stay in town, had a place in Kalorama Heights.)
$3.9 million buys: A brick Federal that used to belong to Donald Rumsfeld, with seven bedrooms and a finished lower level that could be a perfect hangout for the Secret Service.
Cleveland Park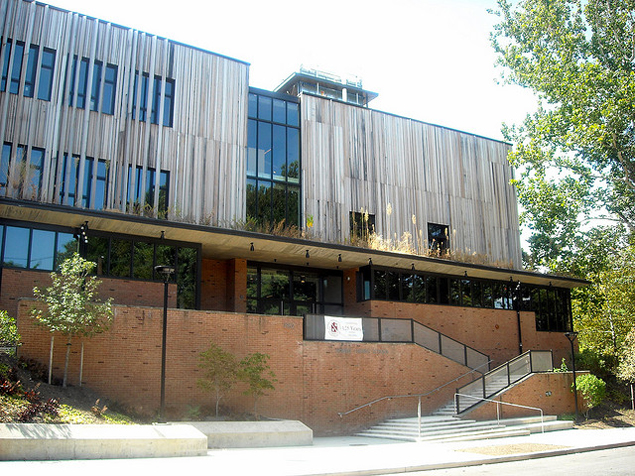 This tony neighborhood has the freestanding houses and healthy tree coverage a security consultant might want, though its plots are probably a bit too close together for Secret Service tastes. Cleveland Park is close to Sidwell Friends, daughter Sasha's school, and Connecticut Avenue's commercial strip is a plus for a couple who we suspect will be looking at January 2017 as the moment they can start going out to dinner even more often than they do now.
$2.7 million buys: A 1920s five-bedroom, renovated in 2009, with a heated swimming pool and a gated entrance.
Gold Coast
This quiet neighborhood of Tudors and Colonials, about three miles up 16th Street from the White House, has been an under-the-radar base for many prominent Washingtonians over the years, including N.M. Cohen, founder of Giant Food; Malcolm Gibbs, founder of Peoples Drug; and former Georgetown University basketball coach John Thompson Jr. It offers a kind of diversity the Obamas might recognize from Hyde Park—though, alas, there's not much culture or commerce within walking distance.
$1.5 million buys: A historic manor abutting Rock Creek Park, in need of updating but on a large-enough lot to accommodate the addition of a basketball court.
Chevy Chase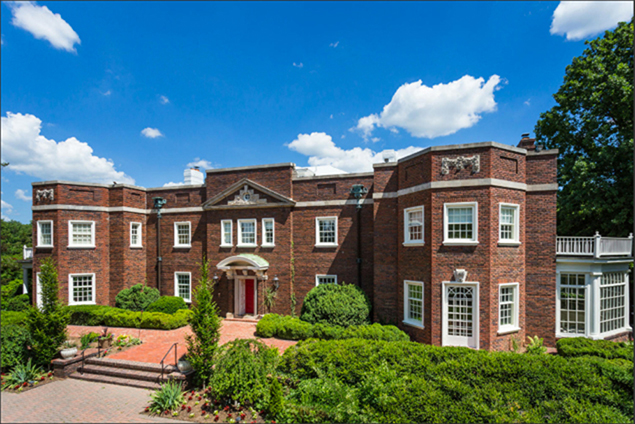 It doesn't seem likely the Obamas will go for the burbs. But if they do, this one makes the most sense. Chevy Chase is just over the DC line, is about 20 minutes from Sidwell, and according to Bubes, some houses in the Chevy Chase Village section have an aesthetic that mimics the architecture on Martha's Vineyard, where the family has vacationed.
$3.75 million buys: A stately Colonial on more than an acre, with a lot of privacy thanks to towering maples—and most important, a basketball court.
Logan Circle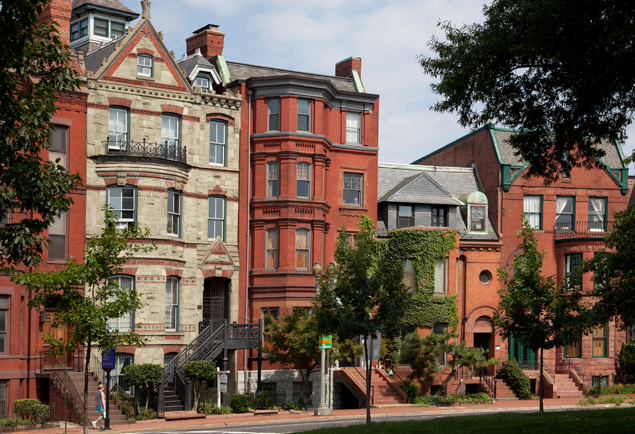 Vibrant and urban—and teeming with people who moved to Washington to work in the Obama White House—this gentrified neighborhood would be a nice fit for the First Couple's cultural tastes, and its residents might be the most Obama-friendly of all. Of course, that could change once the neighbors are forced to grapple with the kind of security infrastructure an ex-President's arrival might impose on an area of rowhouses and luxury condos. Considering the 6,000-square-footer they chose in Hyde Park, the Obamas might have a hard time finding something spacious enough in this tightly packed hood—though on rare occasion, one of its mammoth Victorians, such as the listing below, pops up on the market.
$3.8 million buys: A 5,500-square-foot, semidetached Victorian rowhouse just a block from Logan Circle itself.
Georgetown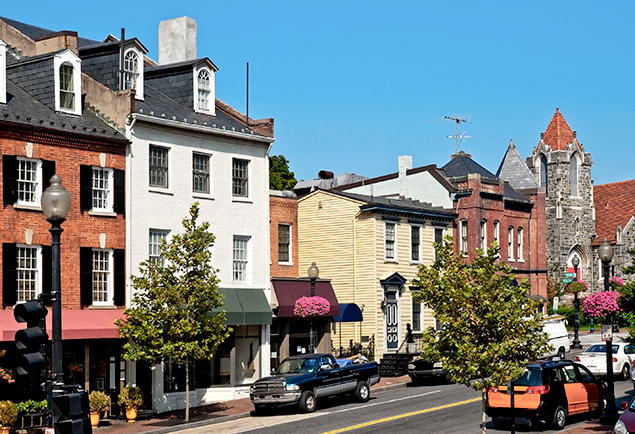 After her husband's assassination, Jackie Kennedy briefly returned to their old neighborhood. But gawking tourists, among other things, made it an awkward fit. Georgetown might be even trickier for the Obamas, who, unlike pols from the Kennedy generation, wouldn't have a lot of friends in the neighborhood, which today skews older. All the same, the area is close to Sidwell and home to a few stately houses that might ease Secret Service anxieties. (Katharine Graham's former mansion, once one of the city's grand party spots, remains unoccupied.)
$3.6 million buys: A four-bedroom, detached Federal-style house built in 1803, with a big yard and parking for two cars.
Observatory Circle/Massachusetts Avenue Heights
The neighborhood along Embassy Row is close to Sidwell, used to security, and full of ex-President-size houses.
One of those houses checks nearly all the boxes: the brick Colonial that Hillary and Bill Clinton bought just before her own White House departure in 2001. It's 5,500 square feet, sits on a third of an acre, has a pool, and is on a quiet, dead-end street. Plus it's surrounded by embassies and the Veep's residence, meaning it's in a high-security area.
If things go the former First Lady's way, Inauguration Day could involve a two-way handoff: Obama gives Hillary the nuclear football; she gives him keys to the city's fanciest sublet.
$3 million buys: Other recently listed options include a six-bedroom Colonial with a pool, three kitchens (including an outdoor one), and a gym.
Former editorial fellow Emma Foehringer Merchant is a reporter-researcher at the New Republic.
This article appears in our November 2015 issue of Washingtonian.