Our Washingtonian Recommends lists bring you the best places to eat, drink, and be entertained—all selected by Washingtonian editors.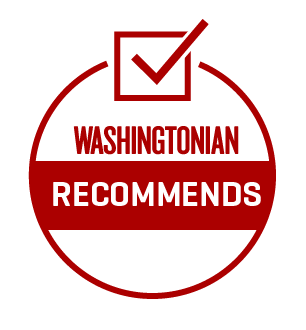 District
You won't miss the meat at Chaia, Suzanne Simon and Bettina Stern's vegetarian "farm to taco" shop near the Georgetown waterfront. What began as a pop-up at farmers markets has evolved into a 27-seat taqueria reminiscent of those in Tulum, Mexico—airy, health-minded, but rife with small luxuries like Italian sparkling lambrusco on tap. Griddled-to-order corn tortillas come solo ($3.75) or in a trio ($11), stuffed with seasonal produce such as Moroccan-spiced carrots and chèvre or tomatillo-sauced garlicky greens. A new lineup of sides and sipping shrubs rounds out the offerings. 3207 Grace St., NW; 202-333-5222.
Business partners Saied Azali and chef Cedric Maupillier are behind this sibling of Mintwood Place in Shaw's City Market at O development. A menu of "midsize" French-American dishes—bigger than tapas, smaller than entrées—is designed to share or string together into a multicourse meal that's both playful (escargots "in a blanket") and traditional (cassoulet). Drinkers can sip tasty whiskey sours and Seelbachs at the bar, but it isn't all about attracting the neighborhood's youthful residents—reservations and free garage parking are a nice touch. 801 O St., NW; 202-525-2870.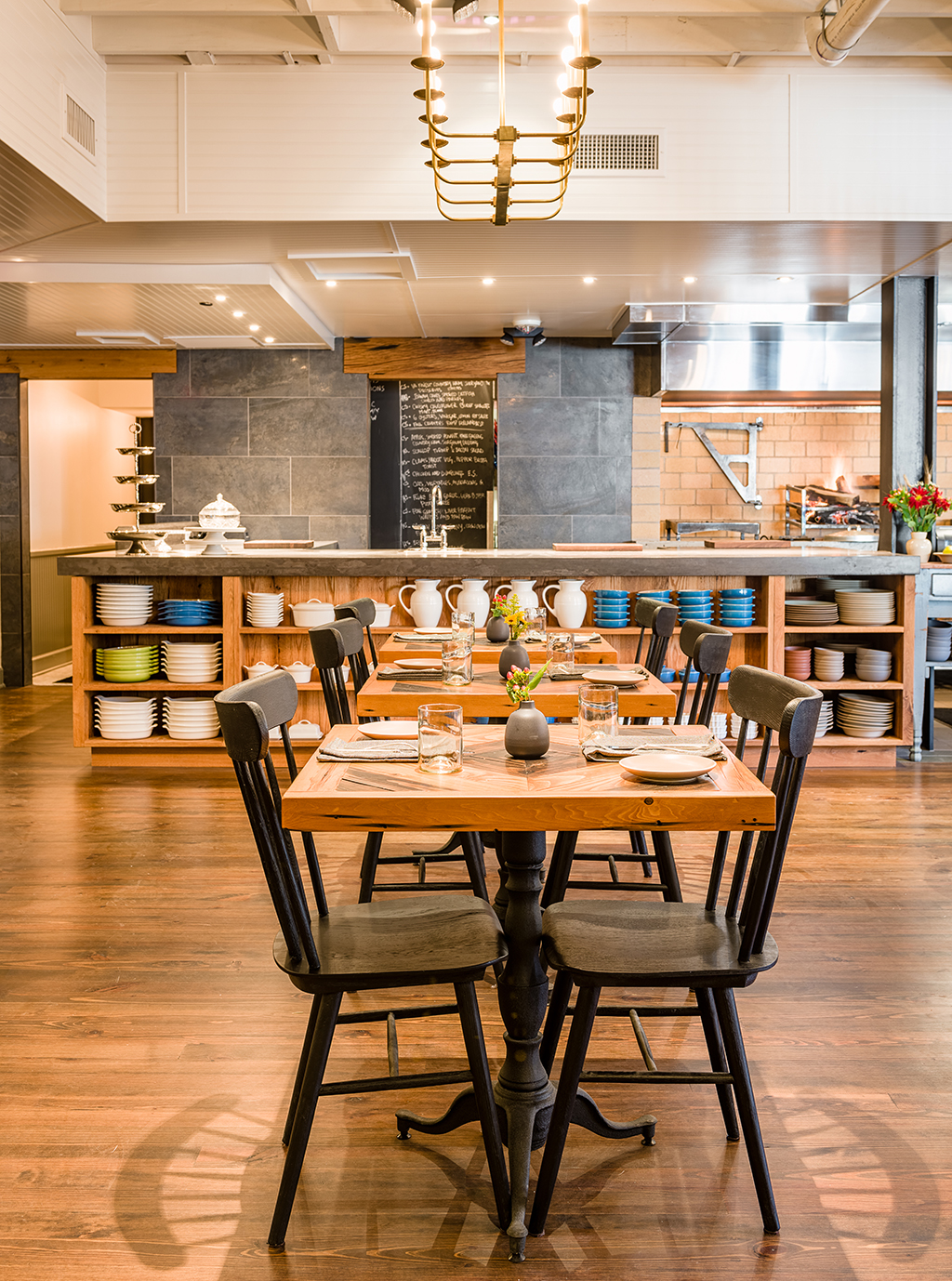 Chef Jeremiah Langhorne left a head position at Charleston's lauded McCrady's to open this 60-seat restaurant in Shaw's Blagden Alley. Mid-Atlantic cooking traditions, historic and current, are brought to life in a tavern-chic space centered around a wood-burning hearth that produces dishes such as sorghum-grilled pork with grits or buttermilk biscuits with fried eggs and foie gras. You literally can't miss desserts—displayed with abundance in the open kitchen—or the greenery from the rooftop garden that cross-pollinates the menu, starting with cocktails. 122 Blagden Alley, NW; 202-450-1015.
Virginia
Husband and wife Tim Ma and Joey Hernandez (Water & Wall) team up with Caffè Amouri's Michael Amouri for this eclectic sandwich/butcher shop in Vienna. The menu reads like a cheffy tour of the globe—pork-belly bánh mì, Italian-style hoagies—and there's a market selling everything from white-truffle salt to Lindera Fams vinegars. Fans of Maple Ave Restaurant, the couple's former venture, will find familiar touches such as regular tasting-table dinners for six and evening tapas including crispy crème fraîche wings. 132 Church St., Vienna; 703-865-7829.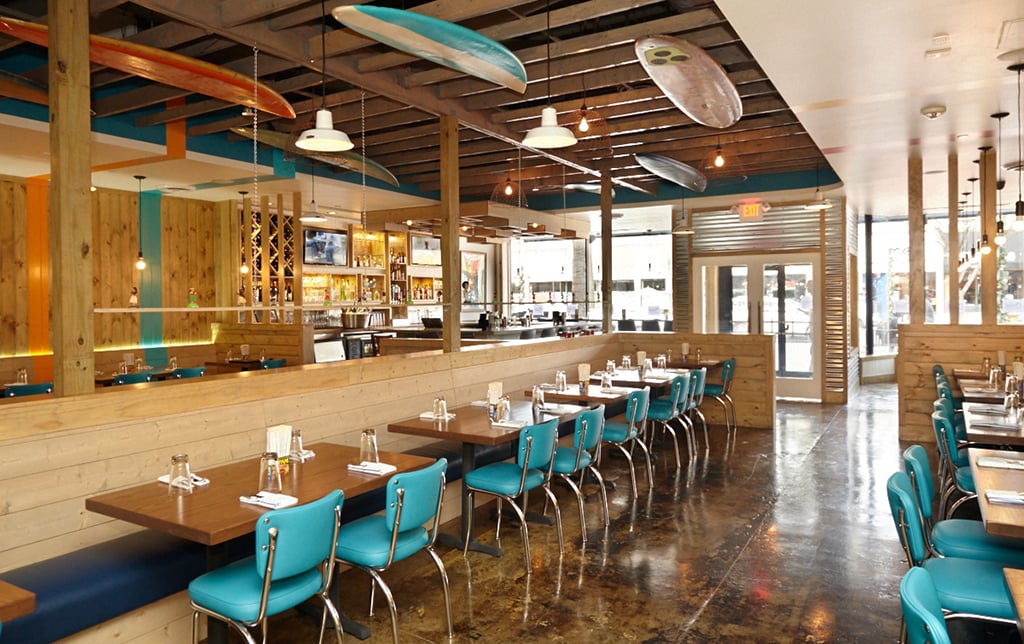 Washington is finally home to a Hawaiian restaurant, thanks to Oahu native Mikala Brennan, who has opened a 110-seat Shirlington spinoff of her popular DC food truck (now closed). The sunny place channels the islands, with surfboards on the ceiling and poke tartares, Spam musubi, and wood-roasted kalua pork. Warm weather will bring a spacious dog-friendly patio for sipping caramelized-pineapple mai tais. 4044 Campbell Ave., Arlington; 703-998-4853.
Fine dining comes to Rosslyn with the opening of Robin Li's modern Chinese restaurant, which serves nine-course tasting menus ($59 to $89). The white-tablecloth dining room offers four themes: meat and seafood, dim sum, seasonal vegetables, and house-made tofu. The kitchen melds French technique with Asian flavors and ingredients, resulting in dishes such as mushroom consommé with ribbons of tofu or filet mignon in oyster sauce. Those looking to dabble can snack in the 60-seat lounge. 1850 Fort Myer Dr., Arlington; 703-812-8888.
Chef Mike Isabella completes his Ballston restaurant trio—he's also behind Pepita and Kapnos Taverna—with the opening of a Japanese/Korean ramen-shop collaboration with chef Jonah Kim. The 50-seat space serves a range of noodle soups, from vegetarian to "miso-porky," plus small plates of steamed pork buns and chili-fried wings. For washing it down: Japanese beers and whiskeys. 4000 Wilson Blvd., Arlington; 703-465-1100.
Maryland
The first Maryland branch of this Pittsburgh landmark is serving overstuffed sandwiches in Hagerstown—and we don't just mean a few extra fillings. Italian bread arrives stacked with a choice of meats plus tangy slaw, a fistful of French fries, provolone, and, if you want, a fried egg. The rest of the menu follows the indulgent theme—spiked shakes, heaps of wings—as do weekend bar hours, which stretch to 2 am. 17301 Valley Mall Rd., Hagerstown; 301-228-0933.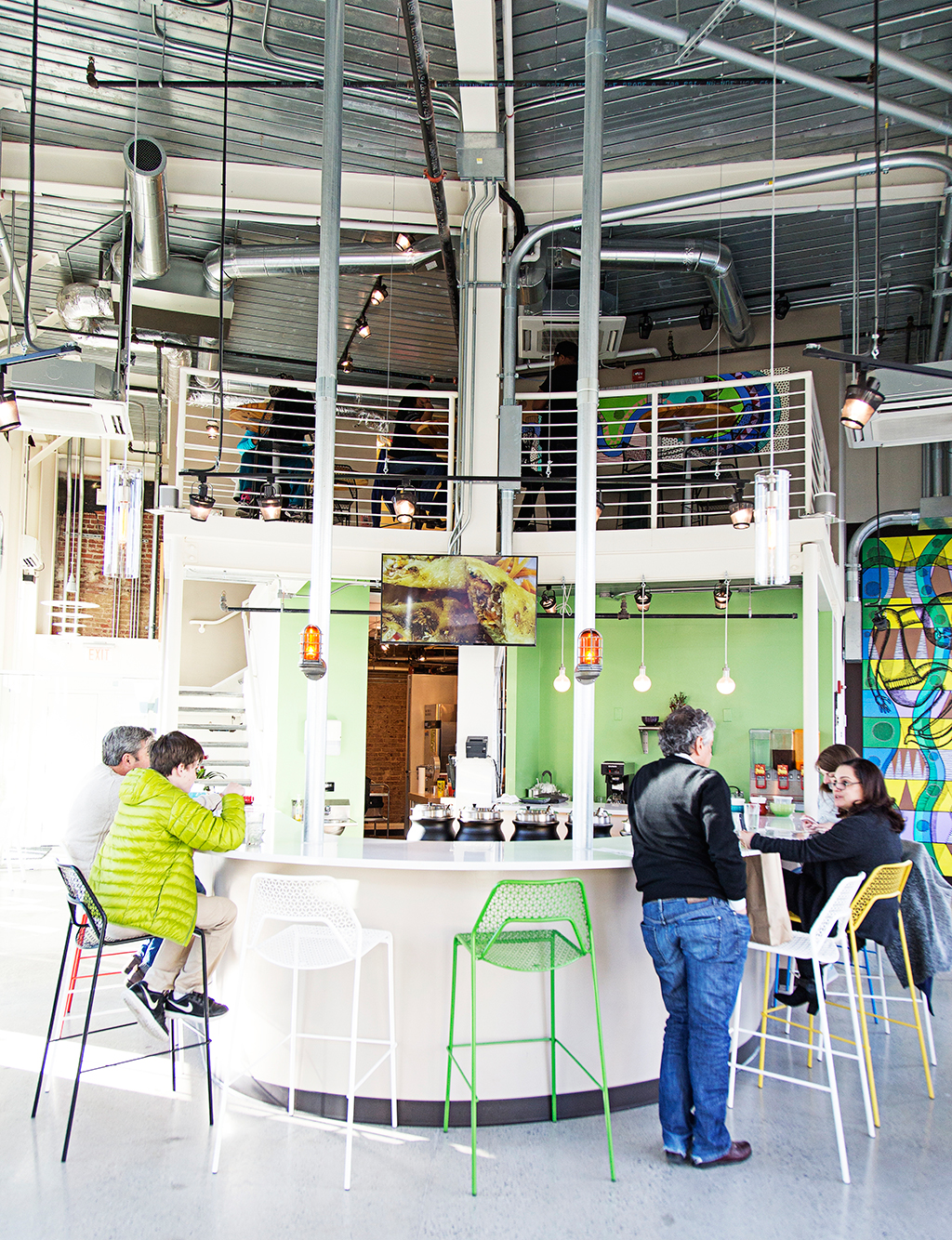 Donna Henry, who runs a soup stand in Union Market, broadens her reach at this color-splashed Bethesda cafe. Her broths and bisques skew toward healthy—they're made without butter, cream, or salt (and some could use at least a hit or two from the shaker). But not everything is so virtuous: There are button-shaped nubs of sweet cornbread, a soupy riff on lasagna, and flaky fried spring rolls stuffed with jerk chicken. 5001 Wilson La., Bethesda; 301-986-4744.
This article appears in our January 2016 issue of Washingtonian.