The 14th Street corridor may be known as DC's restaurant row, but you'll have a new place to imbibe with the Friday night opening of Quarter+Glory. The cocktail bar is the first Washington venture for New York-based hospitality group Public House Collective, who're also behind The Rum House and Ward III in Manhattan.
Nightlife entrepreneurs Ryan Burke and Kenneth McCoy have earned a following on their home turf for the two cocktail dens, and you'll find a lineup of 25 specialty drinks at their new spot. Guests can pick between classics and seasonal house creations, such as the Q+G mixed with Brugal Añejo rum, Cutty Sark Prohibition Scotch, small-batch vermouth, and Pok Pok tamarind vinegar. True to trend you'll also find cocktails on tap like a barrel-aged Negroni, and a variety of sipping spirits. Beer-drinkers can pick between 15 drafts. As of now snacks come in the form of bar nuts, but the team is working on a food menu that may debut in the following months.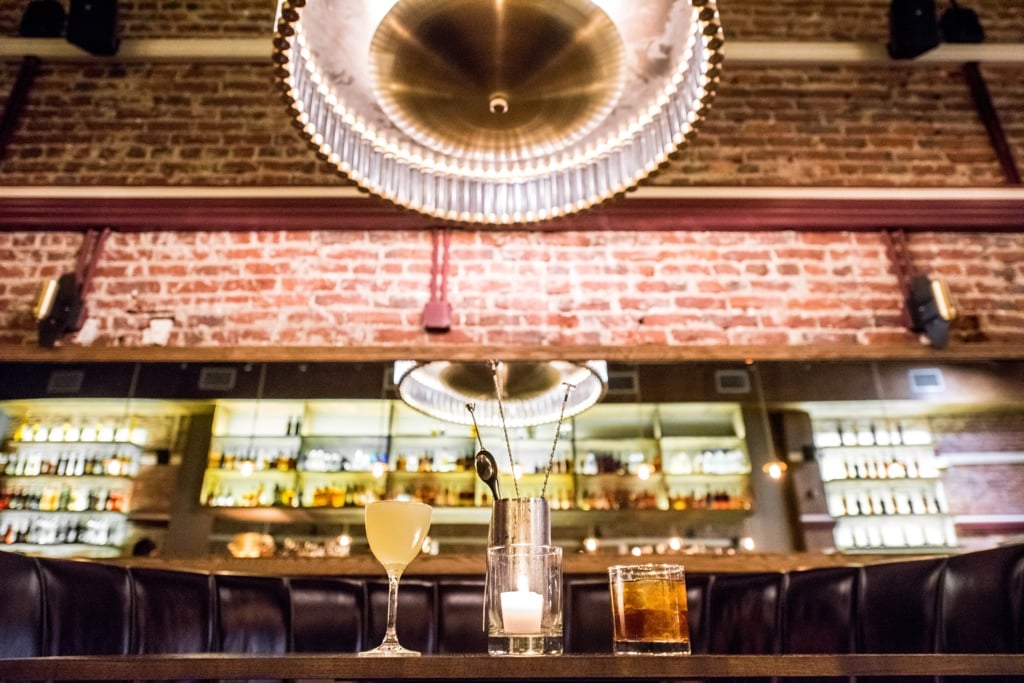 Though there's a slim chance you'll catch anyone reading in the moodily-lit space, the name is borrowed from a New York literary society rumored to be founded by playwright Eugene O'Neill. Bookish themes translate to the decor from Parts and Labor Design, which transformed the former two-story Jin Lounge space into a single lofty room outfitted with hardwood floors, deep leather banquettes, vintage-style chandeliers, and a lengthy oak bar.
Quarter+Glory. 2017 14th St., NW. Open Sunday through Thursday, 4:30 pm to 2 am; Friday and Saturday 4:30 pm to 3 am.