For generations, summer camp had just a few enduring principles: The swim test was make-or-break, megaphones were the instruments of power, and anything that resembled schoolwork was shunned.
Camps have evolved. Today parents and kids expect them to have more modern offerings, often ones that challenge mind and body. A sign of the times: Science, technology, engineering, and math programs—referred to as STEM—are touted prominently by facilities that have them.
American Camp Association CEO Tom Holland says camps are responding to new interests of kids and families with a host of fresh programming. What's popular? Besides STEM, there's been an increase in adventure camps; gardening camps; and health, wellness, and fitness programs.
Here's a look at these trends and what some camps in the Washington area and beyond are offering this summer.
New Adventure: Challenge Courses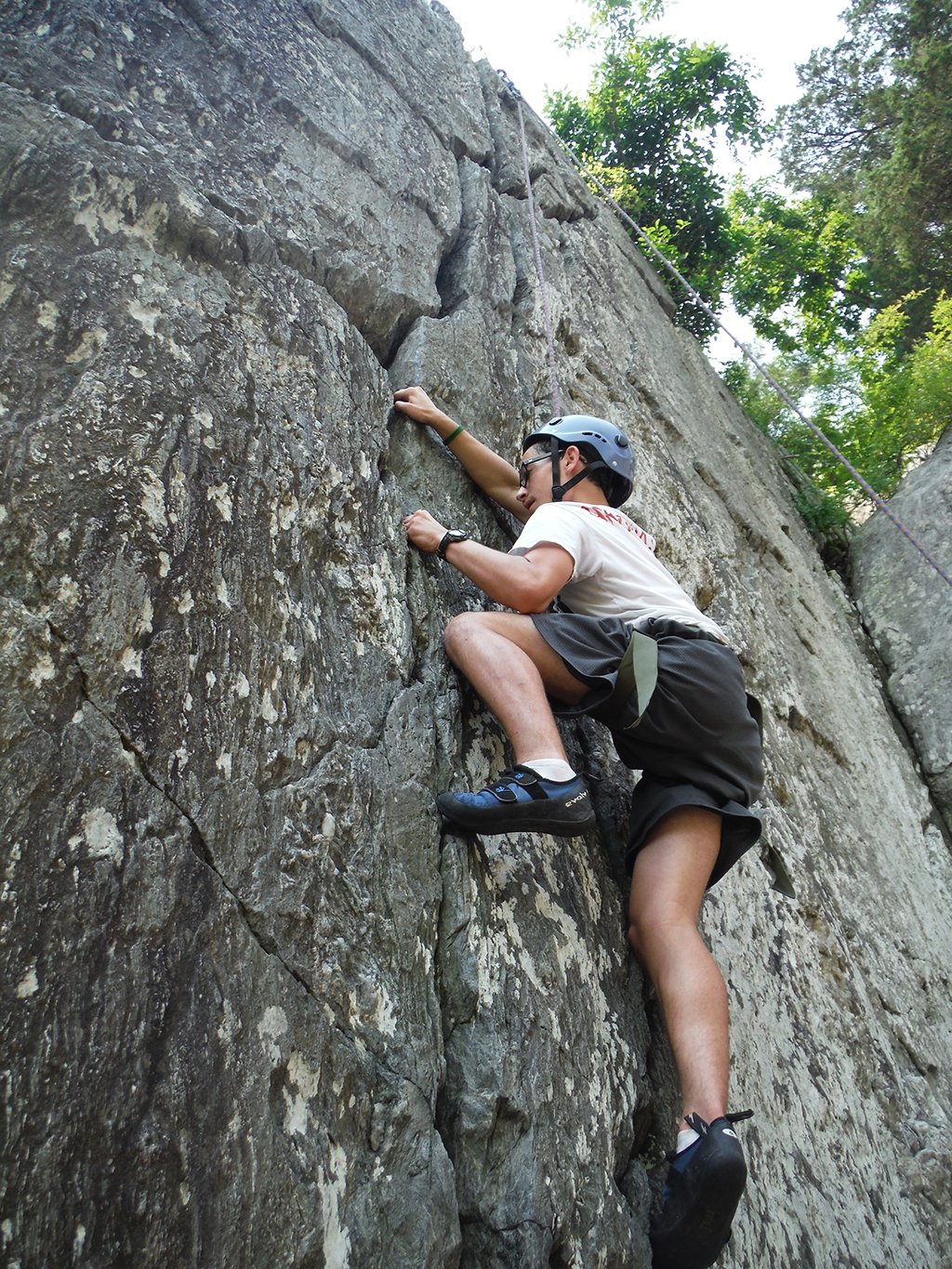 Camps have long offered such outdoor pursuits as swimming and archery. But kids today apparently want more intensity.
Adventure programs were the most popular addition to camp rosters during the past two years, according to the ACA's 2015 Emerging & Current Issues Survey. Lauren Nearpass, who cofounded Summer 365—a free service that matches camp-seekers with its 500 member camps and summer programs nationwide—says she's seeing more parents decide based on which camp places an emphasis on outdoor adventures, if only because they're looking for something out of the ordinary: "They're asking, 'What can my child do at camp that he or she can't do anywhere else?' " Often, the answer is something daring and outdoors.
A typical week at Adventure Links' Adventure Summit Camp for rising seventh- and eighth-graders kicks off with a ropes course and is followed, during the week, by mountain biking; sailing on the Potomac; caving at Whiting's Neck in Shepherdstown, West Virginia; and rock climbing in Great Falls. The camp, based in Clifton, offers both day and overnight programs, and its Northern Virginia pickup/drop-off schedule rotates bus stops every week, so you can choose whichever session is the most convenient.
Challenge courses—ziplines, ropes, and carabiners—are especially popular, according to ACA research. Terrapin Adventures in Maryland's Howard County offers an Ultimate Adventure Camp (one of three day camps) that, like Adventure Links, switches up the activity every day. But the highlight is the High Ropes Challenge Course. Kids ascend 40 feet into the canopy by way of rope ladders, climbing walls, nets, and wooden platforms, culminating in a 330-foot zipline that tops out at 20 miles an hour.
Farm to Table—to Camp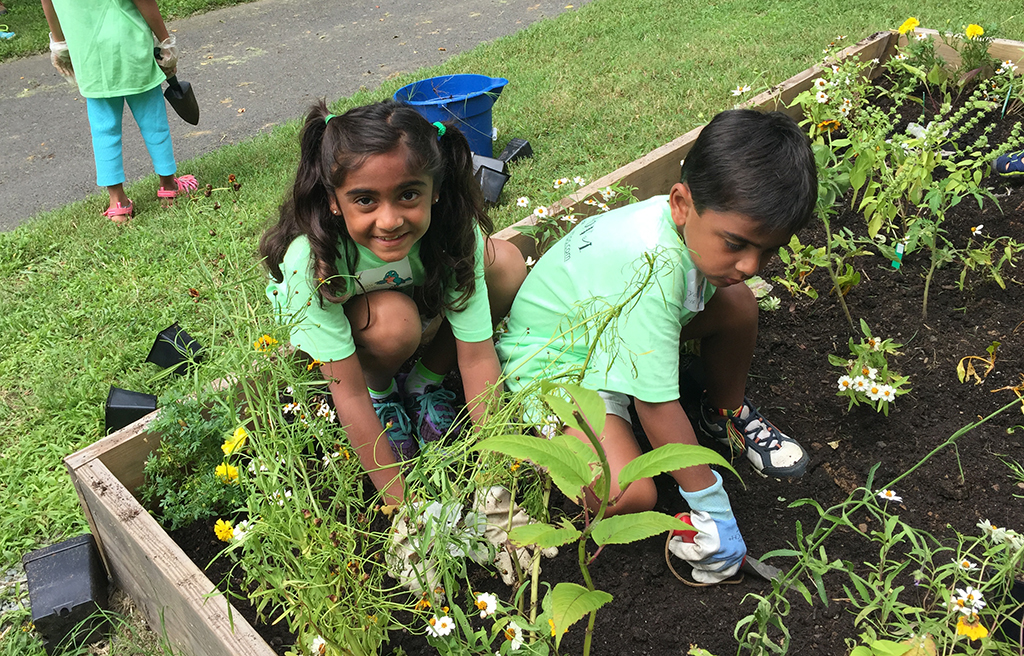 As Washington (and the world) becomes more focused on sustainability, city and state parks are doing their part to turn kids' thumbs green.
Vanessa Gerideau, seasonal-program manager at the DC Department of Parks and Recreation—which operated more than 80 summer camps last year and will likely run a similar itinerary this season (the 2016 schedule wasn't finalized at press time)—says her department plans on ramping up its gardening options. Last summer, for example, some DPR camps offered a program called Plot 2 Plate, in which campers tended a garden throughout the summer and, in August, harvested it to cook a meal.
At 95-acre Meadowlark Botanical Gardens in Vienna, NOVA Parks runs one-week sessions of Camp Grow, in which kindergartners through sixth-graders build, plant, and maintain a garden, among other projects. Montgomery County Parks incorporates some gardening into its nature camps at Wheaton's Brookside Gardens, including Grow Together Gardening Camp, a preschooler-and-parent introduction to the difference between fruits and vegetables as well as other fundamentals.
Science Camp—Not Just For Nerds Anymore
Summer STEM programs have grown in tandem with their school-year counterparts—and we're talking way more than paper, pencils, and equations.
Suspect your child is headed for Silicon Valley? The Digital Media Academy at George Washington University (there's a network of Digital Media Academies at top universities around the country) offers one- and two-week computer-programming courses for students ages eight and older. Courses range from super-specific, such as Minecraft Game Design & Plug-in Development, to more general and, in some cases, beginner programs including Adventures in Programming and Adventures in Engineering & Electronics. Campers over age 12 have the option to stay overnight..
Smithsonian Summer Camp, now in its 47th year, offers a seriously long list of STEM programs for kids in kindergarten through ninth grade, including options that focus on video-game design, 3-D printing, and aviation. Most of the camps last one week, but new this year are two two-week "intensives": Science at the Smithsonian, which plans to take kids behind the scenes of active Smithsonian research on issues such as climate change, and Digital Arts Mashup, which teaches them how to use programs and tools to produce digital art—including Photoshop, cameras, and 3-D modeling.
The Virginia Space Flight Academy, in conjunction with NASA, offers a one-week residential session, for ages 11 to 16, on Wallops Island. Campers build and launch model rockets and learn about robotics, plus tour the nearby Wallops Flight Facility, an active NASA/US Navy installation. The last week of camp—there are six one-week sessions—is reserved for advanced students ages 13 to 16, aimed at repeat campers and those with rocketry and robotics experience.
All's Wellness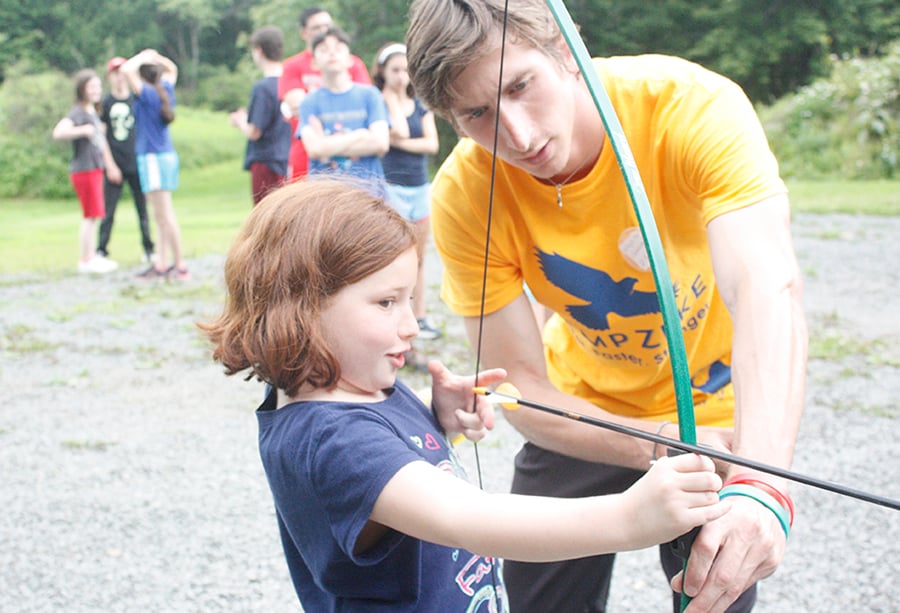 Fitness activities at camps aren't just about running and jumping—increasingly, health and wellness offerings resemble what you might find at an exercise studio or gym.
Jennifer Mueller, director of the Capitol Hill family-wellness-and-yoga studio Breathing Space, launched Kids Yoga Summer Camp four years ago with three one-week sessions for ages four to ten. This season, Breathing Space will offer eight to ten sessions to meet demand. Mueller's is one of many camps that have expanded wellness programs in the past two years, according to the ACA. "The number-one benefit of yoga for children is that it is a set of self-regulation skills," says Mueller. "Once you teach a child how to use those tools to help calm themselves or deal with tough emotions, it's their tool and they can use it any time."
In Chevy Chase, Circle Yoga's Budding Yogis camp is going into its 14th year. It does half-day programs for 4-to-7-year-olds and full days for ages 6 to 12. Both camps pack the day with yoga, arts and crafts, and outdoor play.
Wellness doesn't, of course, begin and end with yoga. According to Nearpass, sleep-away campers are now finding fitness options such as Zumba. That includes the 7-to-17-year-olds at Camp Zeke in Lakewood, Pennsylvania, a Jewish wellness camp five hours from DC that welcomes kids of all religions. At the 560-acre facility, which is entering its third season, meals are organic and locally sourced whenever possible, and kids can learn healthy cooking in a professional teaching kitchen. The long list of fitness electives includes strength training and self-defense.
Editorial fellow Philip Garrity (pgarrity@washingtonian.com) made it ten feet up the 40-foot climbing tower at his childhood sleep-away camp before rappelling in fear.
This article appears in our February 2016 issue of Washingtonian.