Bayou Bakery, Coffee Bar & Eatery
901 Pennsylvania Ave., SE; 1515 North Courthouse Rd., Arlington
Louisiana native chef David Guas knows his Mardi Gras, and celebrates at both the Arlington and Capitol Hill branches of his restaurant. The big party goes down along Pennsylvania Avenue in DC on February 9: the Fifth Annual Bayou Gras Block Party from 6 to 9, featuring festival foods, booze, and live music (plus kids under 12 eat free!). Over in Clarendon, you'll find a special menu for the Clarendon Mardi Gras Parade. Those looking to celebrate at home can order King Cakes and other eats from the online Mardi Gras headquarters.
When: Block Party and Mardi Gras Parade menu on February 9; online orders taken separately.
 1612 14th St NW, Washington, DC.
Come enjoy a New-Orleans themed party with elaborate carnival decorations, transporting patrons to the French Quarter starting Saturday, February 6. The regular food and drink menu is revamped for the four-day period, featuring Cajun-style classics, and you'll also find tons of happy hour deals. A funk band will perform on opening day, and will close out the festivities on Mardi Gras. The Super Bowl will also be shown on all TV screens. Sister restaurant Pearl Dive also offers king cakes to-go (orders must be placed by February 5).
When: February 6 through 9.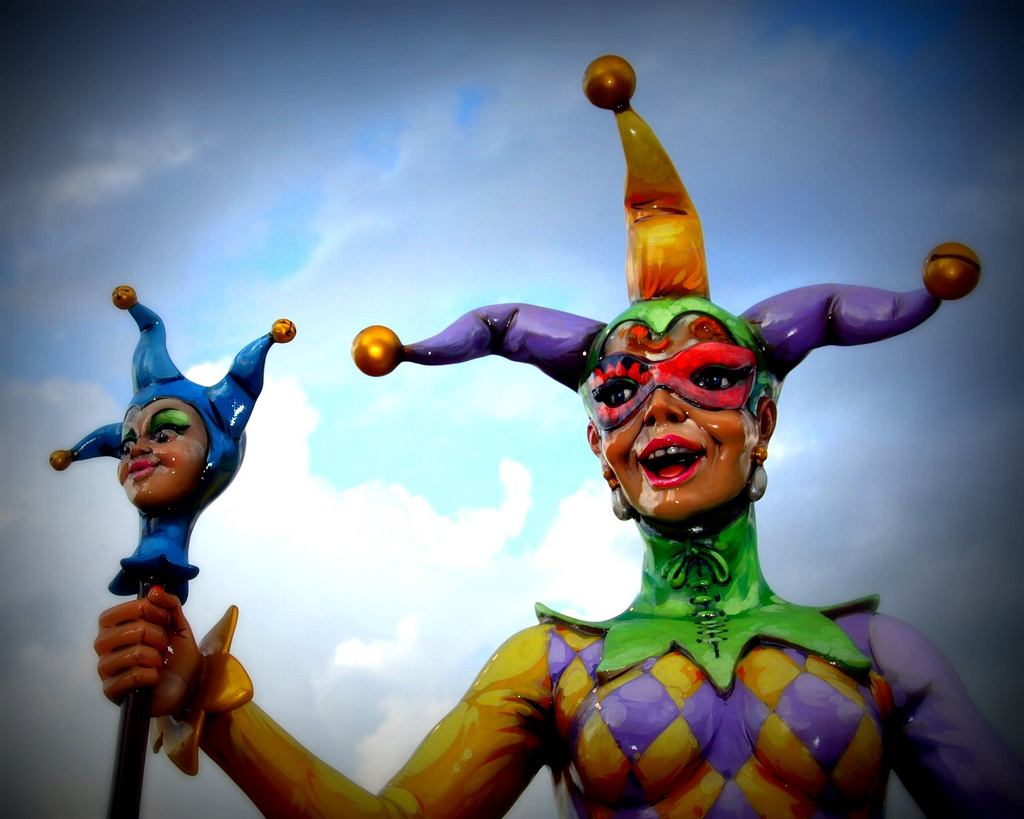 1001 Pennsylvania Avenue, NW, Washington, DC.
Show your feathers! The party takes over the bar from 5 to 8:30 pm, featuring complimentary passed hors d'oeuvres and a Mardi Gras masquerade contest. Winner of the Maquerade Contest will win a four-course dinner for two with wine pairings. There will be Mardi Gras beads for all, celebration décor, masks, plumes, and festive fun.
When: February 9, 5 to 8:30
Willard InterContinental, 1401 Pennsylvania Ave., NW
Enjoy Mardi Gras-themed cocktails such as the vieux carre with rye whiskey, cognac, sweet vermouth, Benedictine, and bitters, or the brandy milk punch with cognac and vanilla extract. Favorites like the hurricane and sazerac will also be available. Fans of Cajun cuisine can order po boys and gumo.
When: Daily through February 9.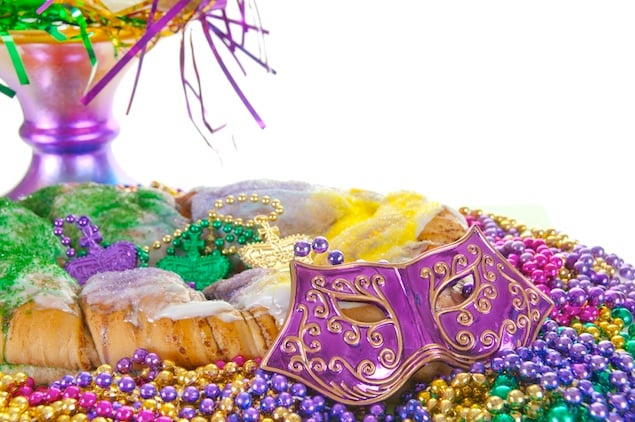 Kolache Saturdays at American Ice Co.
917 V St., NW
Kolaches meet king cakes thanks to a collaboration between Brian Stanford and Chris Svetlik of Republic Kolache and Bayou Bakery chef David Guas. The personal-size treats go for $3.50 each, unless you're lucky enough to find a king cake baby hiding inside, which you can trade in for a free "kinglache" during the pop-up from 10 am to 1 pm.
When: Saturday, February 6 from 10 am to 1 pm
Fat Tuesday at Poste
555 8th Street NW
Stop by on Fat Tuesday from 7 to 10 pm, when you can enjoy a live New Orleans brass band, an absinthe drip, Abita beers, and dishes like creole-style gumbo and fried okra. Pastry chef Kieu-Linh Nguyen will serve up her version of king cake, and the lucky slice with a baby inside receives a $50 gift certificate to Poste.
When: February 9, 7 to 10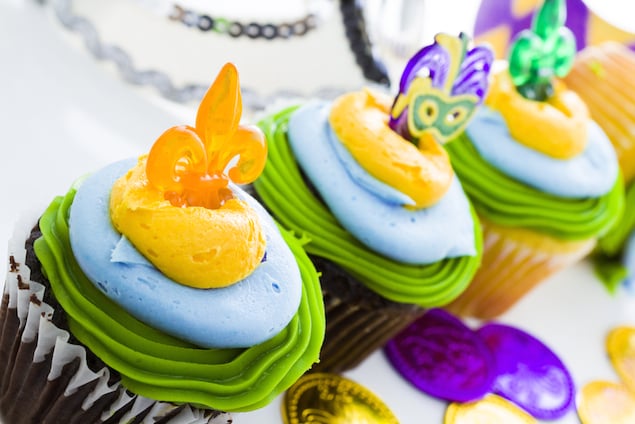 901 New York Ave NW, Washington, DC 20001
This Louisiana-themed restaurant celebrates with a blowout bash in its bar, lounge and patio areas (with heaters). The Fat Tuesday feast includes a carnival spread with mini mufalettas, fried oysters, deviled eggs, and more, set to the tunes of a live New Orleans-style jazz band ($45 per person). The main dining room will offer the full menu a-la-carte with drink and food specials available at the bar.
When: Tuesday, February 9
1340 4th Street, NE, Washington, DC
Chef Nicholas Stefanelli commemorates the holiday with a Venetian Mardi Gras celebration, complete with mystery and masks. Guests partake in a five-course tasting menu that includes dishes like polenta cakes with sausage, and the grande lasagne di carnavale ($95 per person).
When: February 9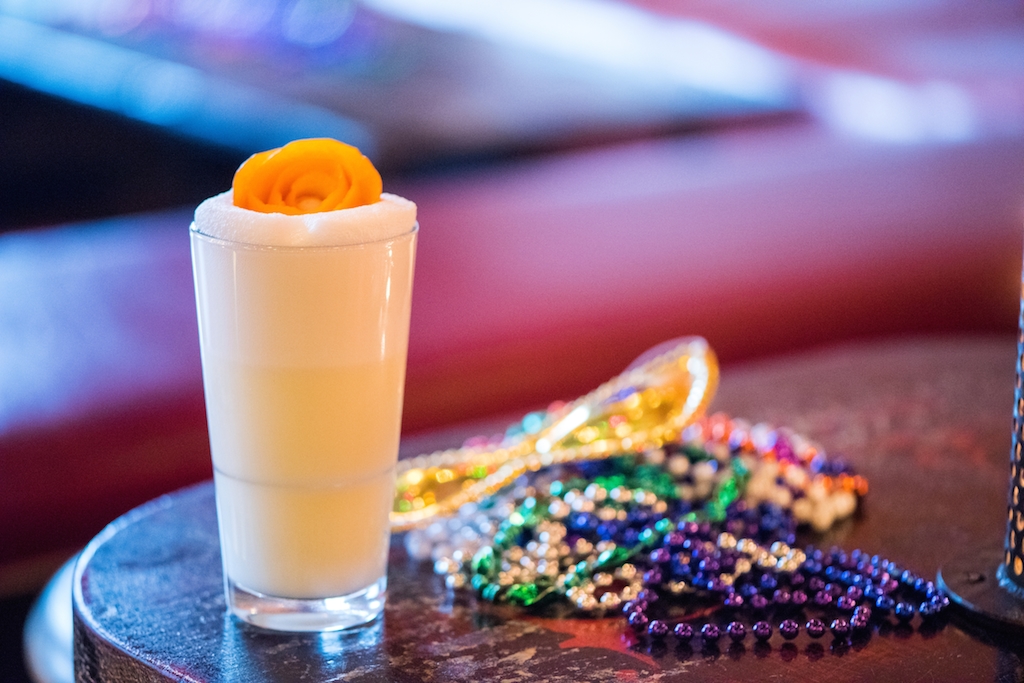 2519 Pennsylvania Ave., NW
Get ready for the Sixth Annual Mardi Gras Celebration, where you'll find an assortment of New Orleans-style food and drink specials such as jambalaya, po' boys, hurricane cocktails, and much more. Live music will play through the enclosed and heated front patio, while an all-you-can-eat-buffet fuels the fun ($30 per person).
When: Tuesday, February 9
Multiple area locations
At any of the Latin kitchen's locations, enjoy a variety of $5 street food, half-off mojitos and margaritas, speciality rum flights and cocktails, live entertainment with a photo contest, and in true New Orleans fashion, beads galore!
When: Now through February 9