It wasn't too long ago that Washington seemed to have more dedicated wine bars than cocktail dens, but as the drinking trend moved towards spirits, fewer of the former appeared. Now for the first time in awhile, Georgetown has a new wine spot worth exploring: Bar à Vin, a sister venture to Chez Billy Sud from restaurateurs Eric and Ian Hilton.
Similar to the restaurant next door, the 50-seat bar focuses on the French classics.
"There's been so much focus on wine regions that are up-and-coming," says sommelier Andrew Wooldridge, who oversees the program. "We're looking to go back to the basics—the old world regions that have traditionally produced some of the best wines in the world, and explore them in more depth."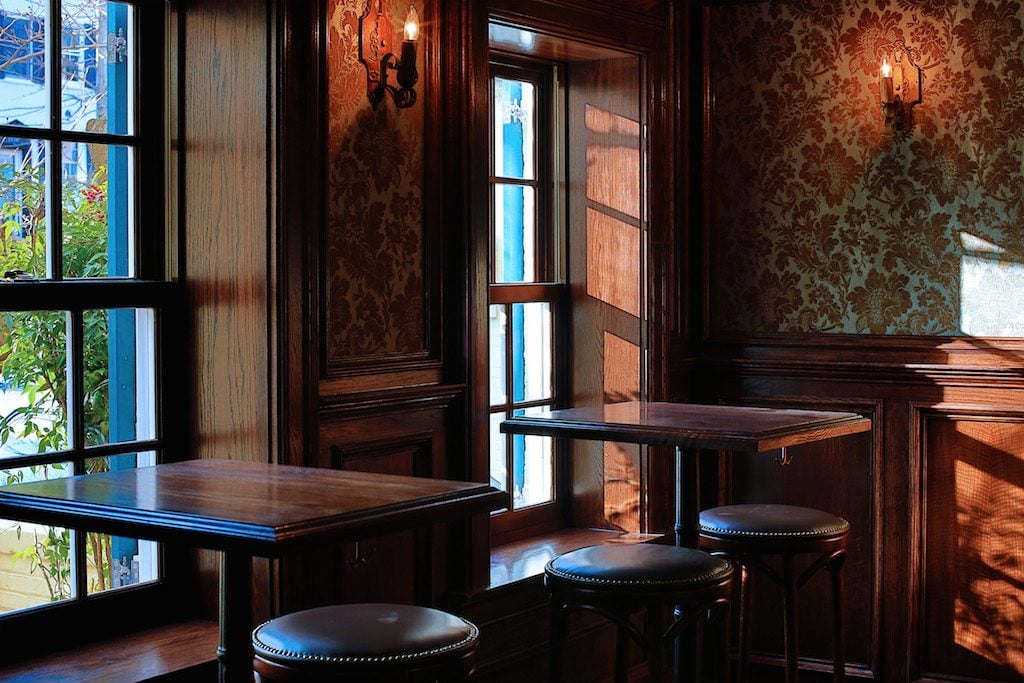 Renowned wine producing regions like Burgundy and Bordeaux are often synonymous with high prices. While Wooldridge has sourced some splurge-worthy bottles, the list is designed to be accessible and offer a variety of price points, with glasses running the gamut from $9 to $25. The bar will also offer a number of rotating flights, meant to go more in-depth that sampling, say, three pinots. Instead, Wooldridge designed focused tastings, such as a lineup of three producers from a tiny village in Burgundy.
"We're trying to introduce wines that tell a story, and bring people along on an adventure of a place, a time, of people," says Wooldridge. "We're expecting a lot of people to ask us if the wine is corked. Yes, it's supposed to taste like olives, and sea salt, and mushrooms."
Chez Billy chef Brendan L'Etoile designed wine-friendly snacks for the bar, such as lamb rilettes, wild boar sausage, smoked duck, and a collection of European cheeses. The decor matches the rustic fare, with a copper-topped bar and wood-burning fireplace.
Bar à Vin is slated to open this week.
Bar à Vin. 1035 31st St., NW. Open daily 4 pm to 2 am.