Our Washingtonian Recommends lists bring you the best places to eat, drink, and be entertained—all selected by Washingtonian editors.
A city like Washington can be hard to get a handle on in just a few days, which is why so many visitors turn to tours to help them get the most out of their stay. We explored some popular options to see which offers the best experience.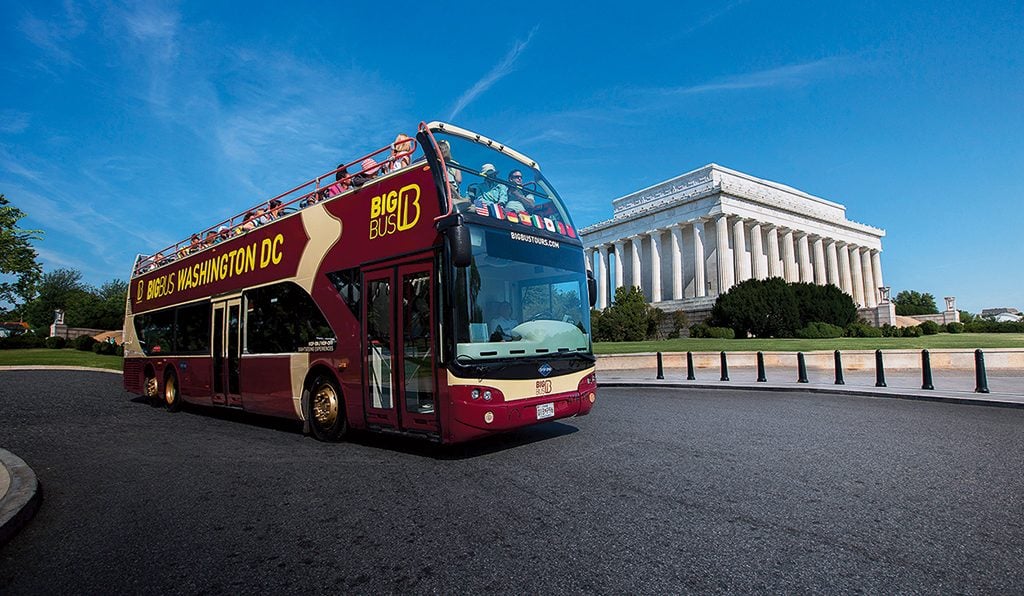 This double-decker bus tour is the Washington outpost of an international chain. The company runs four routes during the day on open-top buses, covering the monuments, the White House, the Mall, museums (where you can switch between the red and yellow routes), ­Embassy Row, the National Zoo, the National Cathedral, Georgetown, and Virginia locations such as the Pentagon and Arlington National Cemetery.
Price: 24-hour pass for $44 ($26 for kids 5 to 15); 48-hour pass for $54 ($32 for kids); twilight pass for $41 ($23 for kids). Children under 4 are free.
Perks: The buses are big and thus less likely to fill up than other, smaller tours, and the top level is a great option when the weather's nice. Tickets are hop-on, hop-off, so you have some flexibility.
Drawbacks: Though the vehicle is open-top, it doesn't mean you can stand up, move around, and take pictures—it's against the rules and can be dangerous.
You be the judge: Some of the company's tours use recorded narration, which is accurate but doesn't allow for questions.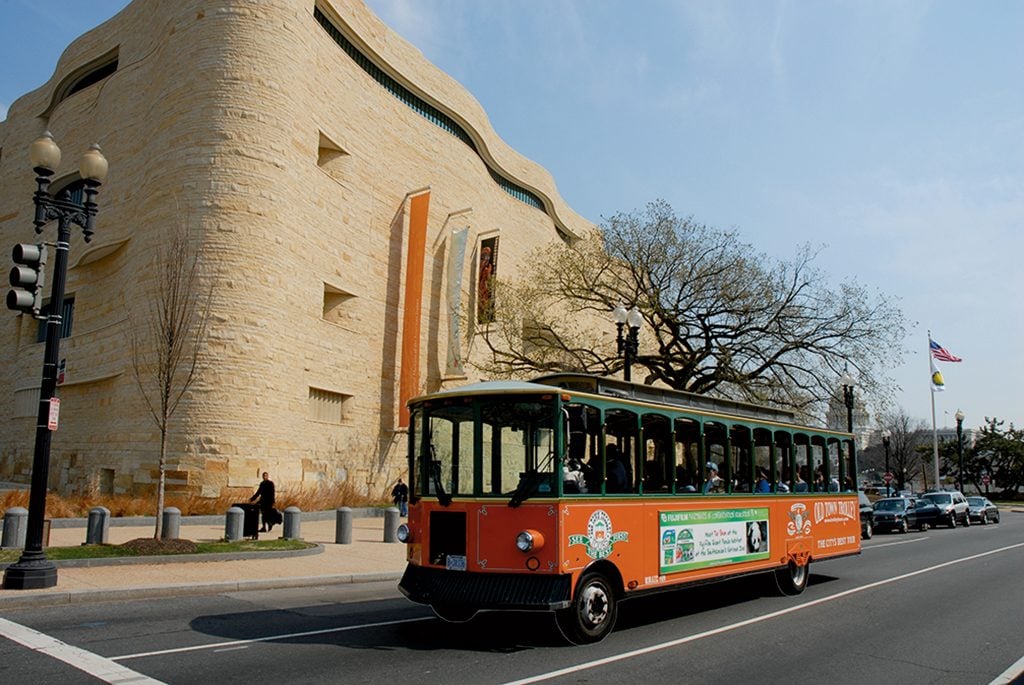 This tour covers many of the same locations as the double-decker bus, but in a smaller vehicle and always with a live guide. Also offering multiple routes—orange for downtown, the National Mall, the Capitol, and monuments; red for Arlington National Cemetery; and green for the National Cathedral, Georgetown, and other parts of outer Northwest—and hop-on, hop-off service, the Old Town Trolley is a cozy way to see the city.
Price: $39 for adults; $29 for children 4 through 12; children under 4 free.
Perks: Tickets are not purchased for a particular day, so your plans can be flexible. Unlike other tour buses, the trolley is permitted to drive on streets near the Capitol.
Drawbacks: The trolleys seat around 35 people, meaning they can fill up and leave a line on the street. Trolleys are said to come every 30 minutes, so you may be left waiting.
You be the judge: Your experience can depend on the quality of your guide, who's likely to pepper the facts with jokes and trivia.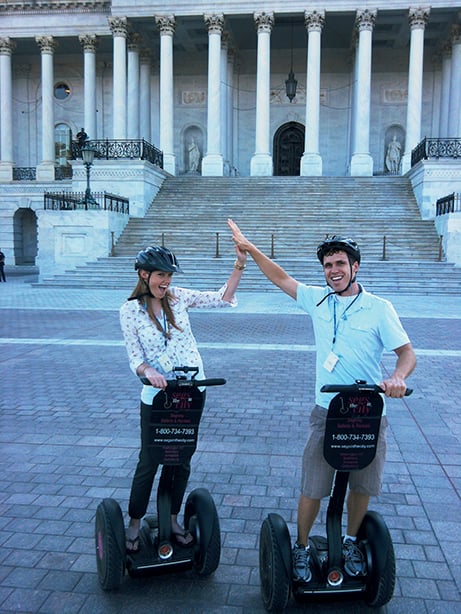 Segway tours are a fun (or terrifying, depending on your comfort level) way to explore the capital. Tour groups are small—ten people maximum—and riders must be at least 16 and under 260 pounds. Routes offered include an intro to the city, a tour of the monuments, and sunset on the Mall.
Price: $65 to $85, depending on the trip.
Perks: Riders view the sights without the confines of a bus or the inconvenience of walking. Segways go ten miles per hour, so the allotted hour or two is plenty.
Drawbacks: Guides wear microphones and tour participants wear radios and headphones, as instructions and factual tidbits can be impossible to hear otherwise—but these devices are prone to glitches, and switching them out can hold up tours. The price is also pretty steep.
You be the judge: Except for the monuments tour, riders can't stop to explore or take notes, so this tour is more suited to casual sightseers than a history or government buff.
Other Tour Options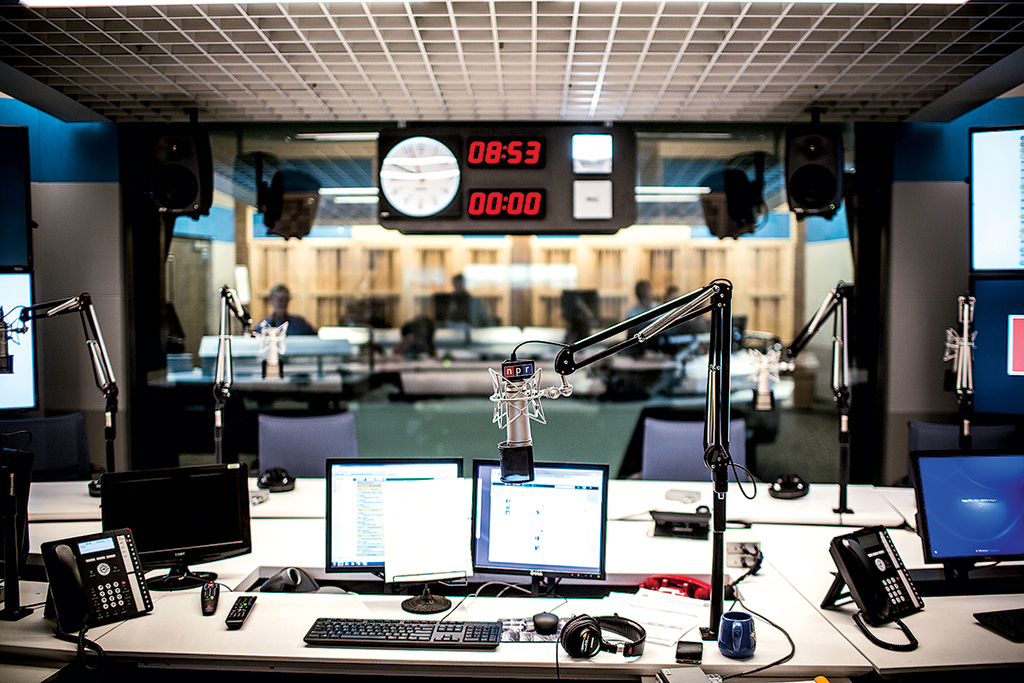 Bike and Roll has three locations in DC and one in Old Town Alexandria. Visitors can either rent their own bikes for a self-guided tour or take a guided trip on a bike or Segway around various city attractions.
Gray Line has been operating tours in Washington for 50-plus years, and offers half-day, full-day, and two-day trips to local museums as well as Mount Vernon, Gettysburg, Monticello, and more.
DC Ducks uses the design of a former military GvMC truck to lead tours across land and sea—or across the Potomac River, anyway. Tours start on land at Union Station and end in the water by Gravelly Point.
For something completely different, community activist and writer Mark Andersen (marka@wearefamilydc.org) leads two-and-a-half-hour walking tours around Adams Morgan, Mount Pleasant, and Columbia Heights detailing DC's rich punk-music history.
Public-radio junkies can get close to their idols during a tour of NPR's headquarters. Visitors can tour the newsroom and the LEED certified building while learning about the history of radio in the US.
Washington DC Ghost Tours offers trips around some of Washington's most "haunted" sites, while guides tell stories about the forgotten history of the Capitol, the Library of Congress, the Folger Library, and more. The tour is more informative than frightening (read: still suitable for children).
Ford's Theatre (511 Tenth St., NW; 202-347-4833) offers History on Foot walking tours of downtown Washington tracing the events leading up to the assassination of President Lincoln. Tours, led by costumed actors in character, visit eight sites between Ford's and the White House.
This article appears in the Welcome Guide of Washingtonian.