Our Washingtonian Recommends lists bring you the best places to eat, drink, and be entertained—all selected by Washingtonian editors.
Updated on December 28, 2016.
With so many world-class art museums both on and off the Mall, Washington's art scene is hard to beat. Browse boutique galleries, visit a billionaire's private collection in Potomac, and make your own masterpiece—with the help of wine—at a public studio.
Once you've stopped by the National Gallery and the National Portrait Gallery, don't miss the Smithsonian's contemporary collection at the Hirshhorn (Independence Ave., SW; 202-633-4674) or the spectacular works at the Phillips Collection (1600 21st St., NW; 202-387-2151) and in the National Gallery's Sculpture Garden (7th & Constitution Ave., NW; 202-216-9397).
Head to José Andrés's downtown tapas restaurant Jaleo (480 7th St., NW; 202-628-7949) for dinner or drinks, and to check out the quirky design by Spanish architect Juli Capella.
Off the beaten tourist path, the Kreeger Museum (2401 Foxhall Rd., NW; 202-337-3050)features an impressive collection of works by van Gogh, Monet, and more housed in a modernist building by Philip Johnson and Richard Foster.
You'll find a thriving gallery scene on 14th Street, including Hemphill Fine Arts (1515 14th St., NW, Suite 300; 202-234-5601), Transformer (1404 P St., NW; 202-483-1102), and Adamson Gallery (1515 14th St., NW, Suite 301; 202-232-0707).
One of greater Washington's best-kept secrets is Glenstone (12002 Glen Rd.; 301-983-5001), a private art museum on a stunning Potomac estate. Admission is free, but reservations are mandatory.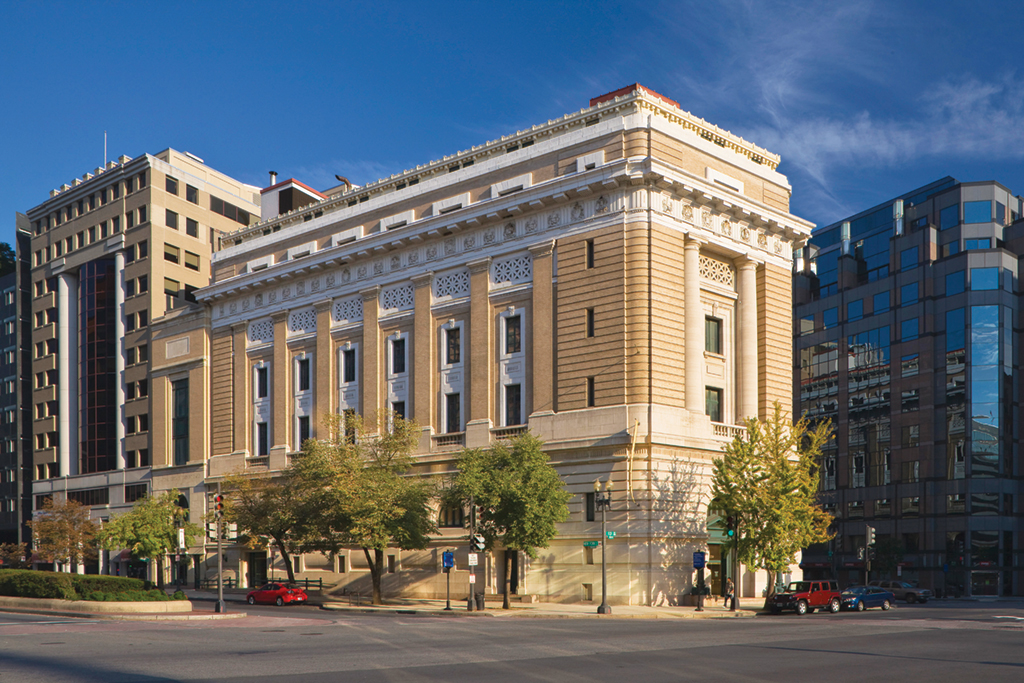 The first Sunday of each month is Community Day at DC's National Museum of Women in the Arts (1250 New York Ave., NW; 202-783-5000). The museum waives admission, normally $10 for adults, giving you free rein to peruse the collection of 4,500 pieces by women artists, spanning the 16th century through today.
At ArtJamz (1728 Connecticut Ave., NW; 202-709-8096), wannabe artists have the opportunity to create their own works in a social setting. All materials—plus beer and wine—are provided.
Accessible by Metro, Old Town Alexandria is home to a number of art galleries, including the three-floor Torpedo Factory Art Center (105 N. Union St.; 703-838-4565), housed in a former munitions factory. On the second Thursday of each month from 6 to 9 pm, galleries and studios open their doors and offer free refreshments.
This article appears in our Washingtonian Welcome Guide.