About 30 minutes' drive from DC, Great Falls Park offers spectacular views of woods and waterfalls, along with hikes the whole family can enjoy.
The Capital Crescent Trail stretches from Georgetown to Silver Spring with scenic vistas of the Potomac and the C&O Canal. Renting bikes from Capital Bikeshare is the perfect way to explore it.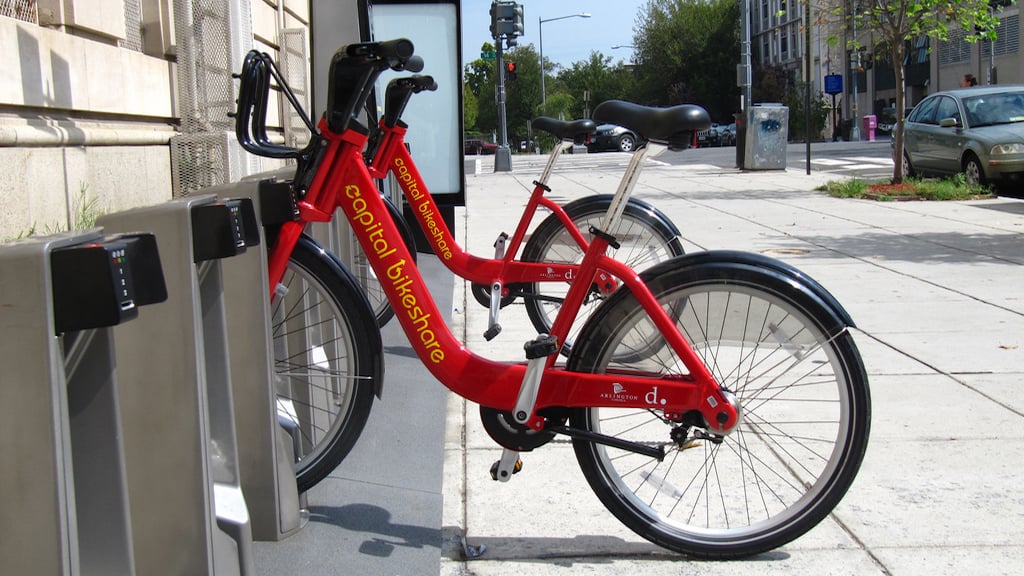 The National Arboretum (3501 New York Ave., NE; 202-245-2726) not only flaunts some of the best cherry blossoms in the city, it also boasts 446 acres for visitors to amble through. Hike through fields of prairie grass, amble through a grove of dogwoods, and climb the broad slope to see the original columns from the Capitol Building.
On Monday nights, the Nike store in Georgetown (3040 M St., NW; 202-471-5870) offers free fitness classes as part of the Nike Training Club. Visit gonike.me/­nikegeorgetown for details on classes.
If type-A, super-driven Washington were a fitness class, it'd almost certainly be CrossFit DC, which has outposts on 14th Street, Northwest, and H Street, Northeast, and offers free intro classes.
DC is ripe with juice shops. Treat yourself to a healthy indulgence at one of local upstart Jrink's six area locations or stop by Press Juice Bar (1630 14th St., NW; 202-772-0001) for a fresh concoction.
The $35, 75-minute Intro to Stand-Up Paddleboarding class at the Boating in DC at Key Bridge Boathouse (3500 Water St., NW; 202-337-9642) will teach you all the basics of the sport. Once you get the hang of it, try the Stand-Up Paddleboard yoga class for $15 more.
Head to the steps of the Lincoln Memorial at 5:30 or 6:30 am Wednesdays to participate in the November Project. The free sessions aim to motivate people to exercise even in colder months, and you'll get great views of one of Washington's monuments as you work out.
The NuVegan Café (formerly Woodlands Vegan Bistro) food truck serves up meat-free versions of hearty Southern-style dishes such as country-fried steak and barbecue ribs. Follow @nuvegancafe on Twitter for where to find it each day.
The National Park Service offers evening walking tours of the National Mall on Friday and Saturday, starting at the World War II Memorial (1750 Independence Ave., SW). Tours are free; call 202-426-6841 for details.
This article appears in Washingtonian's Welcome Guide.