Love them or hate them (or just hate the name), the Washington Redskins are getting their very own themed restaurant with the debut of Hail & Hog Kitchen and Tap in Ashburn's One Loudoun development. The eatery experienced opening delays over the past few weeks, but will finally launch today at 4 pm.
 The hospitality group G3 Restaurants is behind the concept—no relation to the other G3—and operates several other establishments built around NFL teams, including Colts Grille and Houston Texans Grille. The controversial team name is notably absent from this particular eatery, though the menu does boast oh-so-subtle "REDSKIN mashed potatoes."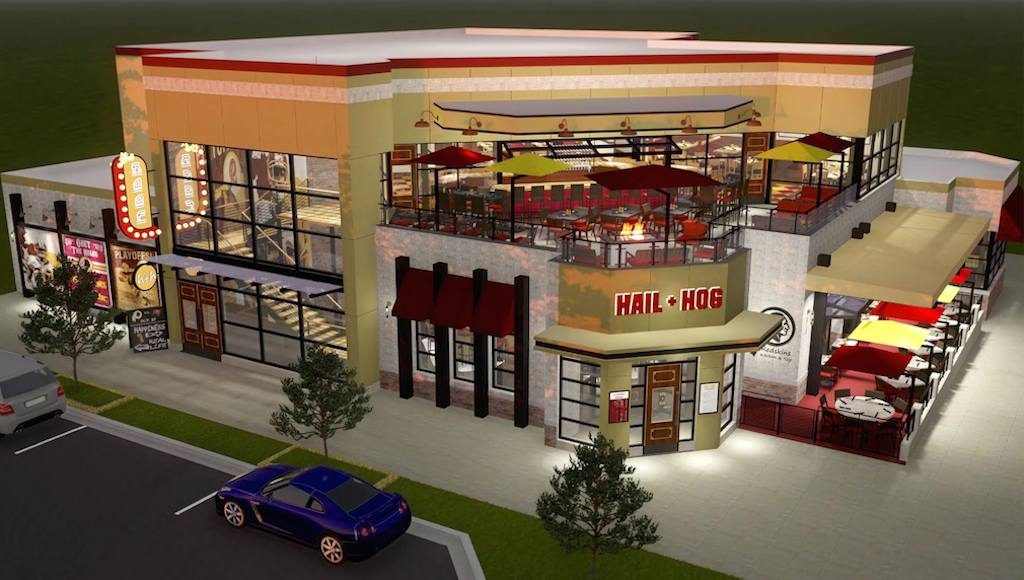 Like much else in football, the two-story space is massive, and no surprise, decked out in burgundy and gold as well as team paraphernalia. A first floor dining room features an American menu from chef James Wilson with the likes of crab cakes, steaks, burgers, and pulled pork barbecue. The rooftop is the place to actually catch the game, surrounded by wall-to-wall televisions. A separate menu includes bar-friendly eats like fried deviled eggs and stadium nachos, as well as items you'd never find at FedEx (lobster poutine). Wash it all down with a "Hog's Breath" cocktail, which we sincerely hope tastes better than it sounds.
The restaurant will launch with a grand opening weekend, where a portion of proceeds will be donated to the Washington Redskins Charitable Foundation.
Hail & Hog Kitchen and Tap. 20626 Easthampton Plaza, Ashburn. 
*The restaurant pushed back the opening date. This post has been updated from an earlier version. An earlier version also misspelled the name One Loudoun.