The L'Aventure Languedoc campaign is in full swing, bringing France's top-tier wines to participating locations throughout Washington. In addition to refreshing rosé, Languedoc-Roussillon – France's largest wine producing region – offers top-notch whites perfect for sipping poolside or serving with warm-weather fare.
Best White Wine for Summer: Picpoul de Pinet
If you're searching for a top-tier white wine that doesn't break the bank, look no further than Languedoc's Picpoul de Pinet. This summer sipper is deliciously crisp, high quality, and amazingly affordable, with bottles ranging from just ($10 to $15). The perfect wine for both causal pool days and nice seafood dinners, you won't find a finer wine at a better price point.
The Picpoul de Pinet vineyard is located in Southern France, part of the warm, sunny and expansive Languedoc-Roussillon region, which stretches across 650,000 acres. Home to several climate and soil types, Languedoc produces a wide variety of exceptional wines, all blessed with abundant sunshine, warm temperatures, and varying hills and plains. Picpoul de Pinet is the largest white wine-producing appellation in the region, and sits at the edge of the Mediterranean in view of the Bassin de Thau and its oyster beds. The territory rests atop a sunny limestone plateau covered in garrigue and forms a triangle bounded by the historic Adge, Pézenas, and Sète cities at its points.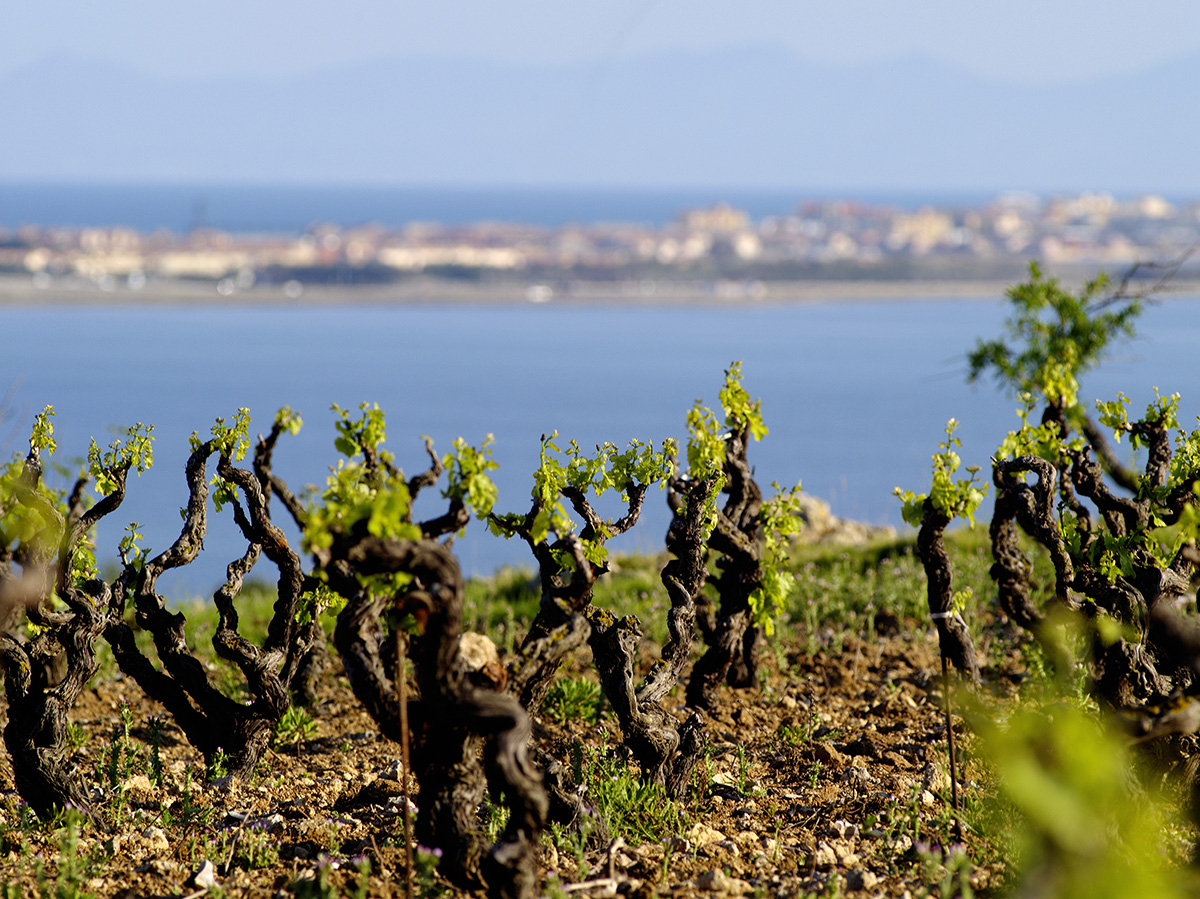 Made from the indigenous white grape Piquepoul, Picpoul de Pinet is known for its bright acidity: "Piquepoul" loosely translates to lip-stinger in French. Sea breezes from the Mediterranean help control the heat, ensuring the grapes retain their bright, fresh flavor. These bold citrus flavors, coupled with Picpoul de Pinet's mouthwatering acidity, make the wine a cousin to Sauvignon Blanc, and not surprisingly, an excellent companion to all types of seafood.
Sometimes referred to as the Muscadet of Southern France, you can't go wrong by pairing Picpoul de Pinet with oysters, though the refreshing wine also meshes well with crab, clams, mussels, and sushi. If you're not one for seafood, grilled chicken and pad Thai are also good pairs. To find Languedoc's Picpoul de Pinet on a menu or in the store, look for a green glass bottle with a Cather cross – a symbol of Languedoc – and a wave pattern raised in the glass.
Every participating location will feature a different selection of Languedoc wines, but some Picpoul de Pinets to look out for include Les Costieres de Pomerol Hugues Beaulieu AOP Picpoul de Pinet, Font-Mars AOP Picpoul de Pinet, and Mas de Daumas Gassac Moulin de Gassac AOP Picpoul de Pinet. The crisp white wine's refreshing acidity, combined with the knowledge that its vines grow right by the sea, make Picpoul de Pinet a quintessential summer specialty. L'Aventure Languedoc runs through June 30, so be sure to take advantage of the opportunity to try summer's best white wine while you can!
For more information on the wines, region, and L'Aventure Languedoc promotion, visit http://languedocadventure.com/events/2016-laventure-languedoc/laventure-languedoc- in-washington/.