Our Washingtonian Recommends lists bring you the best places to eat, drink, and be entertained—all selected by Washingtonian editors.
Menus subject to change.
This 37,000-square-foot bar/restaurant/music space serves up classic juleps, mules, and DC's own homegrown cocktail, the rickey, alongside 22 draft beers and a nice selection of wines by the glass. Last call at the bar is 1:30 a.m. weekdays and 2:30 on weekends.
600 14th St., NW; 202-787-1000.
With the closing of Town & Country Lounge at the Mayflower, this subterranean hideaway at the Hay-Adams reigns as the classic old-school hotel bar. Dark paneling and suede envelop patrons, encouraging good conversations. Bowls of nuts are a nice counterpoint to the strong Manhattans and dry martinis. The walls are packed with caricatures of politicos past, and often the booths and chairs are filled with politicos present.
The Hay-Adams, 800 16th St., NW; 202-638-6600.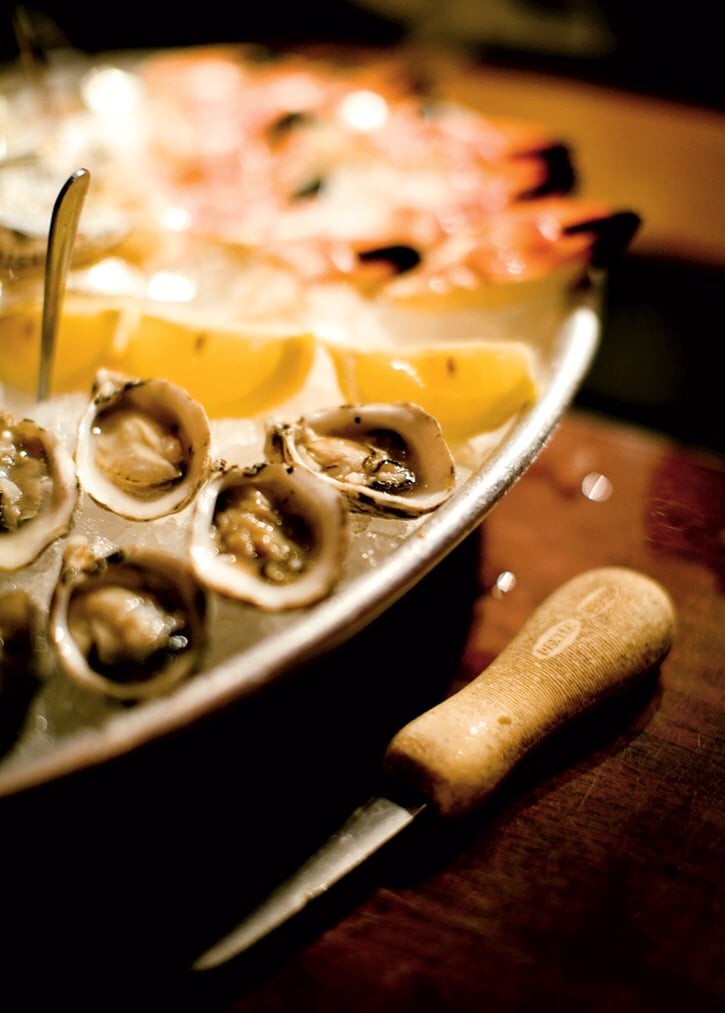 If you can fight your way through the tourists crowding the entryway, chances are you'll find a seat at one of Old Ebbitt's four bars. The nearly 160-year-old saloon has history (the walrus head on the wall was reportedly snagged by Teddy Roosevelt), as well as a solid cocktail list, a reasonably priced menu, and one of the best Bloody Marys in Washington. During happy hour (3 to 6 and 11 to close every day), Old Ebbitt's excellent raw bar is half off.
675 15th., NW; 202-347-4800.
This retreat, inside downtown DC's Jefferson hotel, consists of a series of small rooms. You can sidle up to the gleaming orange glass bar or grab a seat in the lounge, where 18th-century maps line the walls and a pianist plays Tuesday through Saturday starting at 9 pm. House cocktails ($15 each) include author-themed creations that use seasonal herbs and juices.
The Jefferson, 1200 16th St., NW; 202-448-2300.
The Willard has a claim on history as few other local establishments do: It's where lobbying started during the Grant administration and where Martin Luther King Jr. wrote his "I Have a Dream" speech in 1963. So it's little surprise that the Round Robin's circular bar, just off the lobby, is a classic too, offering the area's best mint julep.
Willard Intercontinental, 1401 Pennsylvania Ave., NW; 202-628-9100.
This article appears in Washingtonian's Welcome Guide.