NASA Administrator Charles Bolden said last December that a manned mission to Mars is possible by the 2030s if the US government continues to invest in space exploration. But a series of posters released by the space agency Tuesday may have stargazers wanting to get there sooner.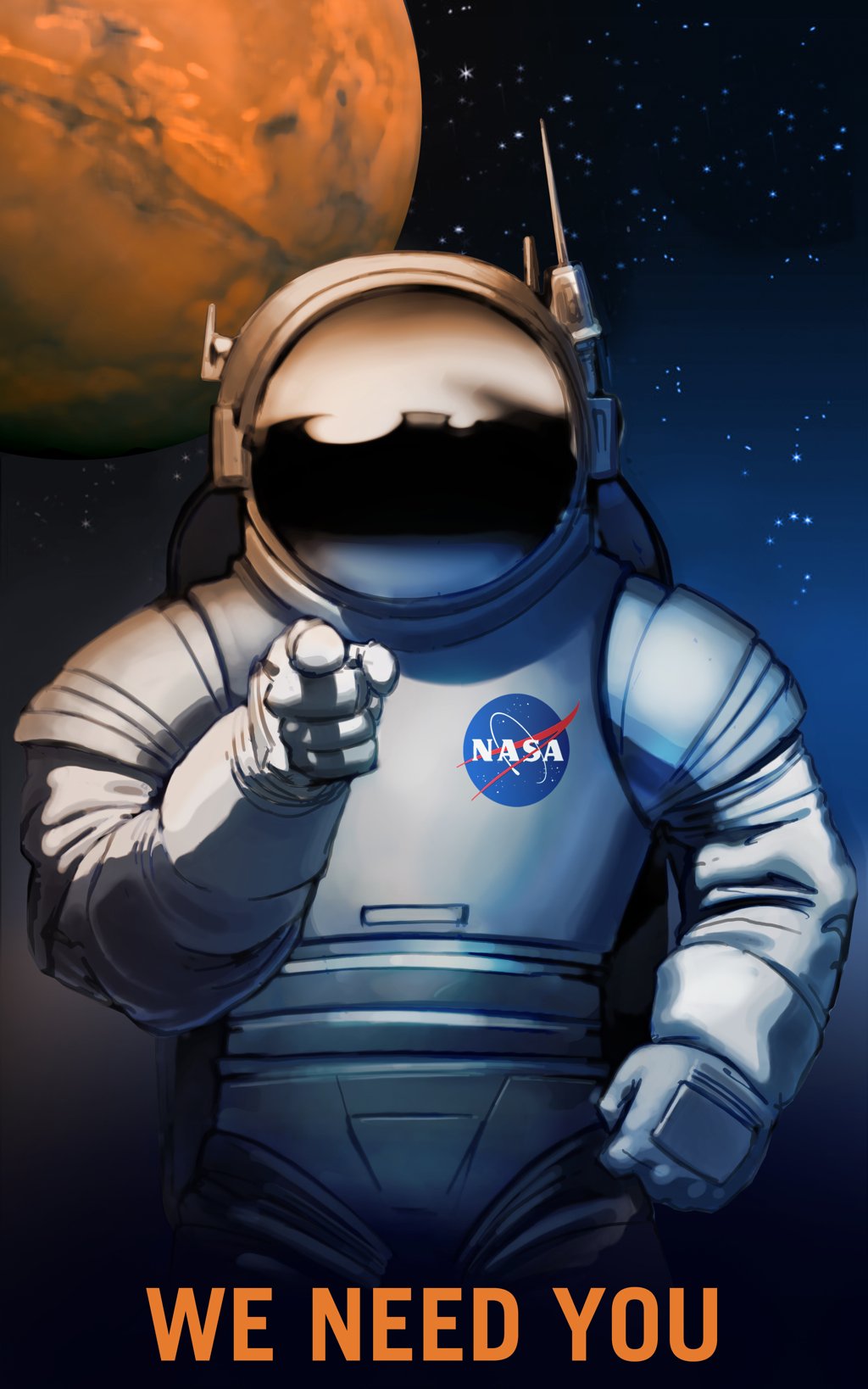 The "Mars Explorers Wanted" set of images, which were first created in 2009 for an exhibit at the Kennedy Space Center in Cape Canaveral, Florida, give a Works Project Administration feel toward exploration of the red planet, and serve as a reminder that robots and probes can only go so far in exploring other celestial bodies.
With more than forty years since the last manned exploration of the moon, humans may be unfamiliar with what kind of opportunities await beyond Earth. NASA's posters offer a few suggestions of what exploration and settlement on Mars might require, including engineers, surveyors, teachers, and farmers (preferably those who can grow non-potato crops).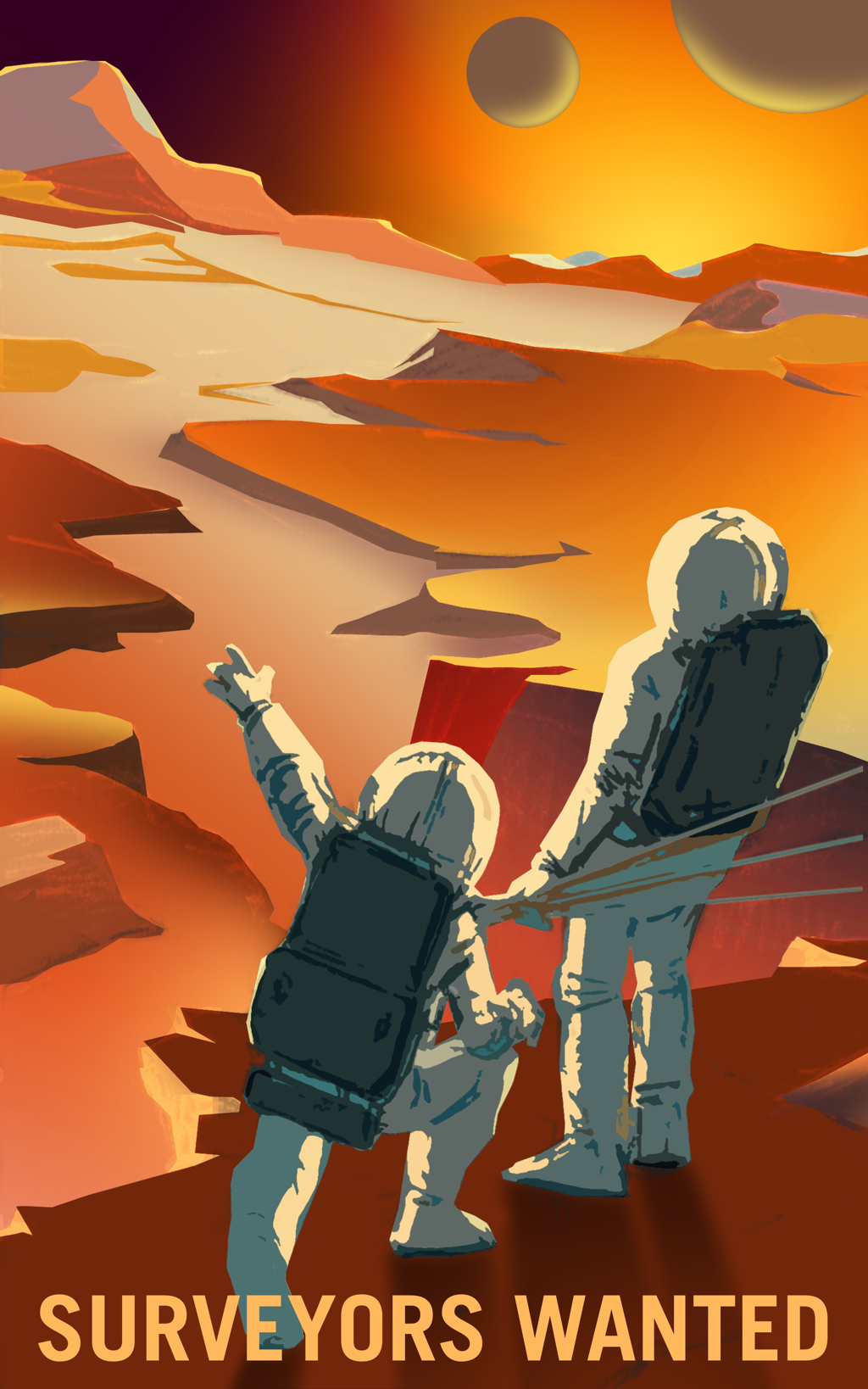 The government's schedule for getting to Mars may be too slow for some. The investor and futurist Elon Musk aims to land people on the planet by 2025 by building a cargo route, though he warned the months-long could get a bit messy. "It's dangerous and probably people will die," he said last Friday.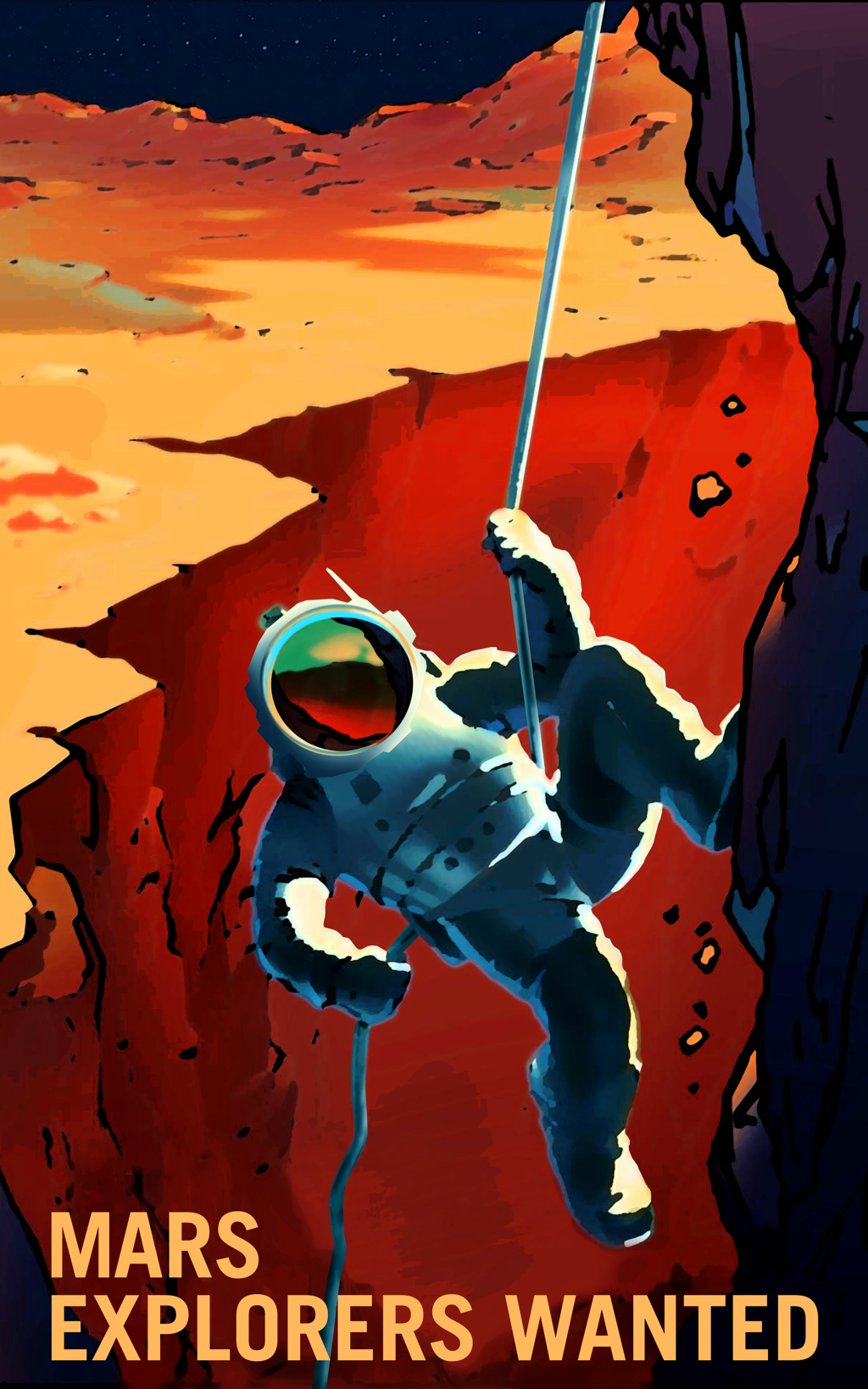 Besides being more optimistic than Musk's itinerary, the "Mars Explorers Wanted" posters are also a reminder that, in addition to being a leading space-exploration agency, NASA might secretly be the best art gallery in Washington. The Mars posters come a few months after the agency released "Visions of the Future," a series of art-deco images promoting "travel" to other destinations in the solar system.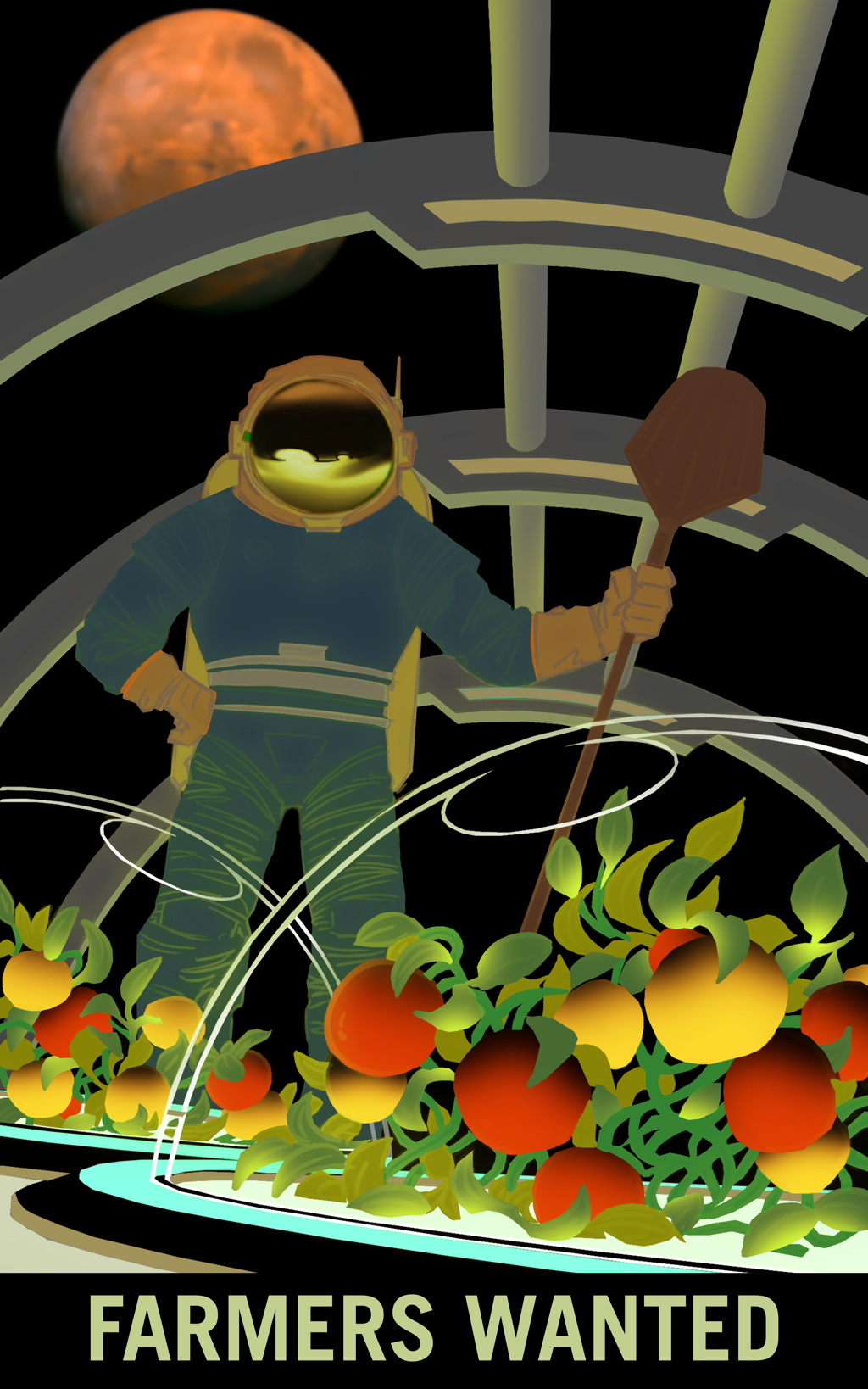 The posters, which are not copyrighted, can be downloaded or sent to professional print shops like Georgetown-based Framebridge. The full-sized images are 30 inches-by-48 inches