It's not uncommon to see a type-A city like DC at the top of lists such as "The 10 Most Stressed Out Cities in America." But it's also possible the District is getting a bad rap work-wise. Finally, there's some evidence to prove it.
According to Project: Time Off, a project of the US Travel Association, people in the Washington area are above the national average when it comes to taking advantage of their days off.
But don't celebrate too quickly. Apparently, the country's entire workforce has been neglecting its paid vacation for the past decade and a half. In 2015, Americans used an average of 16.2 vacation days, compared to 20.3 days in 2000.
In the south Atlantic region, which includes DC, Virginia, and Maryland, 54 percent of people had days to spare, just below the national average of 55 percent. Compare that to the West Coast, where 64 percent of people had leftover time off.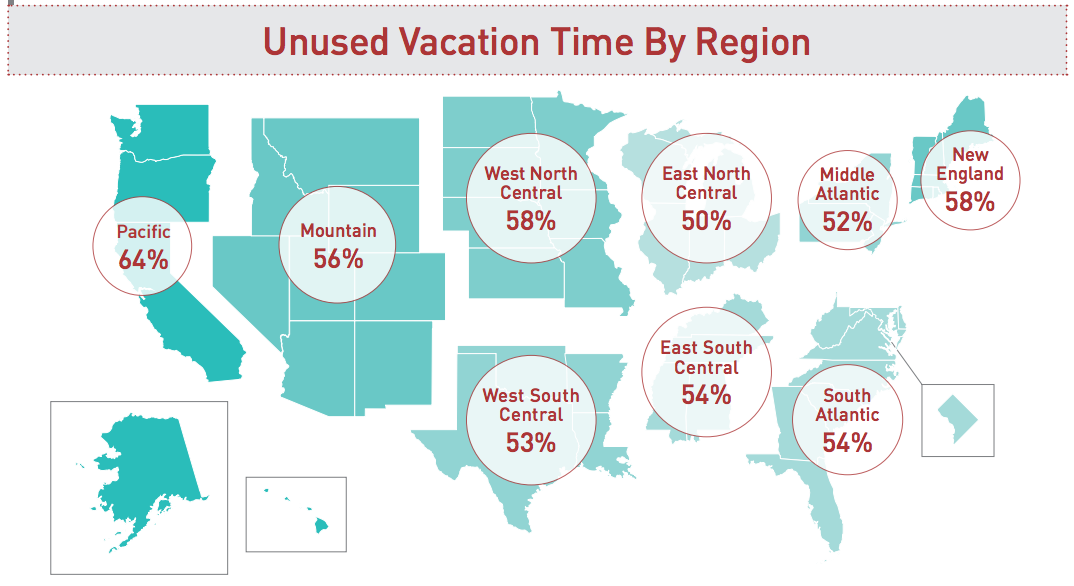 One of the reasons for this downward trend is an increased reliance on electronics, which has made employees feel like they have to be connected around the clock, according to the Project: Time Off report.
"The deeper a technology is woven into the patterns of everyday life, the less choice we have about whether and how we use technology," Nicholas Carr, the former executive director of the Harvard Business Review, says in the report.
Other reasons people are hesitant to leave the office for longer periods of time are anxieties that they'll return to a hefty amount of make-up work and that others just can't do their jobs.
In other words, this country is full of workaholics. But Washingtonians, shockingly, aren't the worst of them.