When Doron Petersan launched DC's first vegan bakery in 1999, Sticky Fingers Sweets & Eats, it took some coaxing to get Washingtonians to eat their vegetables—or in Petersan's case, dairy-free brownies.
"I started with a bakery because it was more accessible," says Petersan. "Cookies aren't as scary as veggie burgers. Cupcakes look like cupcakes."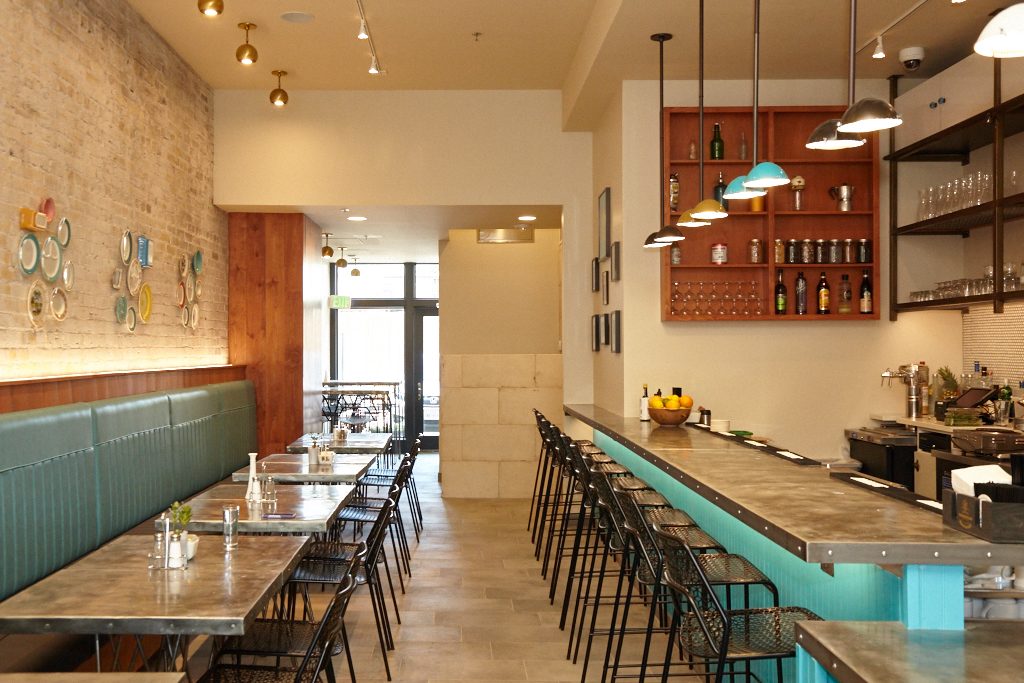 Today, with diners embracing meatless—and meat-light—diets, Petersan was able to dream bigger when building Fare Well, her 46-seat diner/bakery/bar that opens today. The H Street, Northeast eatery is an ambitious project that draws inspiration from the New York diners of Petersan's youth—all-day-and-night spots with big menus that offer bagel sandwiches and burgers alongside homey Mediterranean dishes like moussaka. You'll find the same range of options at Fare Well, alongside a full-fledged bakery, coffee counter, and cocktail bar.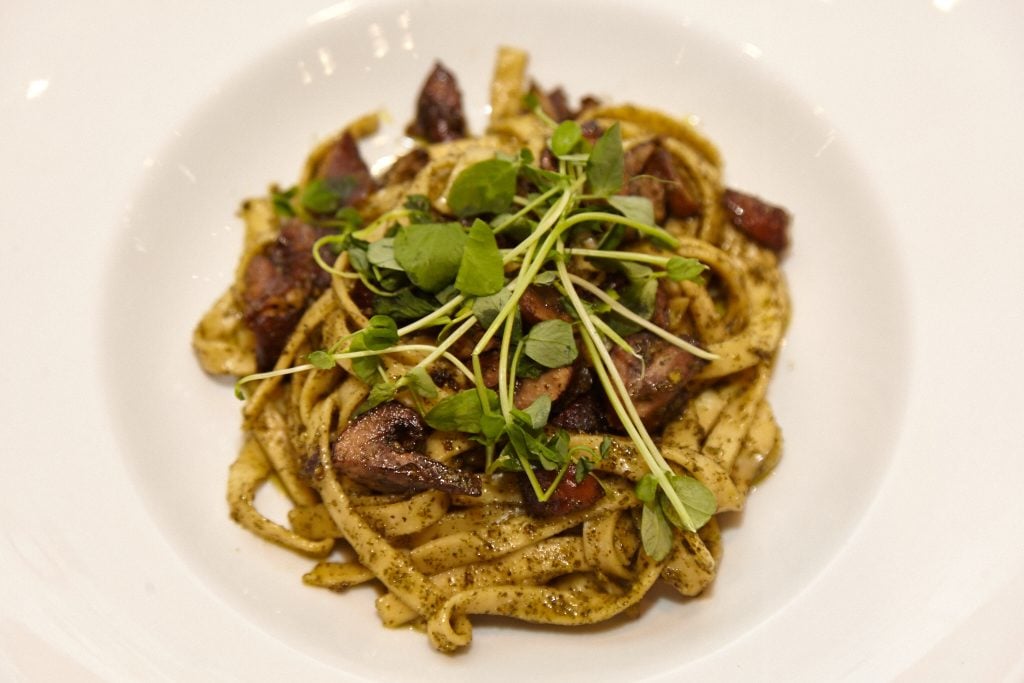 A largely house-made menu is unusual for most "plant-based" eateries—and even omnivorous ones—but Petersan and chef Amanda Desaulniers make most components on premises, from the breads and pastas to the seitan and nut-based cheeses like walnut burrata and almond-based ricotta. You won't find mock meats (i.e. tofu masquerading as "chicken"), though there are plenty of familiar dishes that adopt the same seasonings as their carniverous counterparts, such as garlicky mushroom scampi, tofu-scrambled chilaquiles, and spicy Southern-fried seitan n' waffles. All are made to be wallet-friendly, clocking in between $10 for breakfast plates and below $16 for entrees.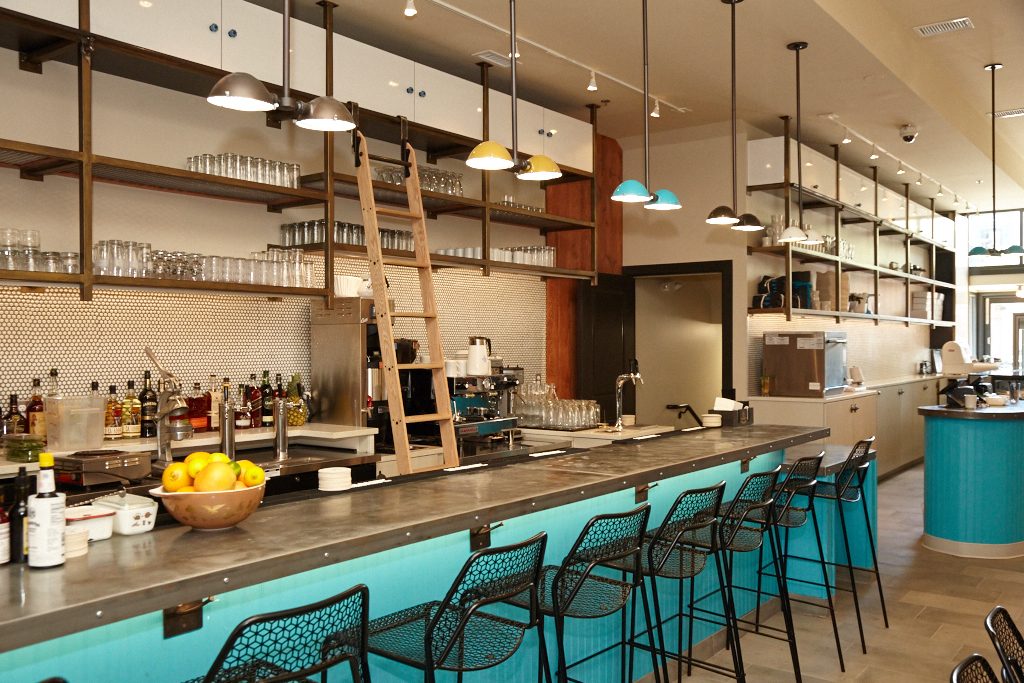 In addition to the sit-down restaurant, Fare Well boasts a takeout counter for quick-grab items and morning coffee, and a bakery where you'll find fresh pastries, croissants, sweets, and rotating breads (challah, focaccia). Come evening the bar takes center stage. Barman Matthew Halligan oversees the drinks program, which includes a handful of local beers and wines, plus classic cocktails and a few house creations like Petersan's current favorite, the Tiber Creek, with mezcal, passionfruit, and ginger liqueur. Of course, dairy-free milkshakes are available in a variety of flavors.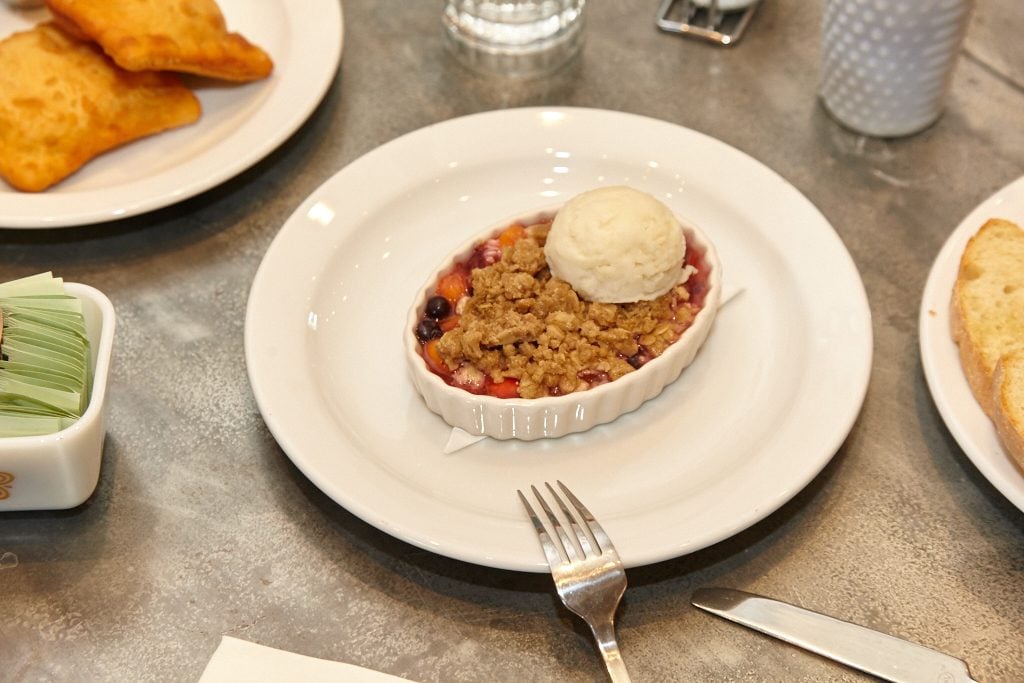 Initially Fare Well will be open Wednesday through Sunday, breakfast through dinner, and weekend bar hours. Petersan says she hopes to expand the opening days, and also offer neighborhood-oriented perks like a kid-and-parent-friendly happy hour. The aim is to embody the welcoming aspects of a diner instead of preaching a plant-based lesson.
"Yes, we are looking to reduce suffering in all aspect—better for you, better for animals, better for the environment," says Petersan. "But my goal isn't to force-feed people, or force an idea. It's about making good food available."
Fare Well. 406 H St., NE. Open Wednesday through Sunday, breakfast through dinner. Extended bar hours on Friday and Saturday.