There's an old boater's term called "gunkholing." It means to explore by boat in a meandering way, and it was a pastime my late father loved. I grew up on the Chesapeake Bay's shores, and when we were young, on days when my father had extra time but no wind for sailing, he would turn to me or my siblings, shrug his shoulders, and ask: "Want to go for a gunkhole?" We eagerly obliged, picking a creek or a river, taking out the boat, and going in and out of the bay's many inlets and coves.
In a time when the bay was less populated, this was a wonderful way to see its quiet beauty. We'd point to blue herons perched on logs, we'd stop on natural oyster reefs (back when they existed) and try to pick a few without getting cut on their sharp edges, we'd stare in a stupor at large terrapins mating, and we'd cry with delight when we saw masses of crabs swimming during migration.
But mostly, in an age before cell phones, it was pure, undiluted family time with Dad as we chatted about life, school, and the world. "Shall we continue on to Paris today?" was an old joke we'd make if we were headed south or east. Memories I treasure.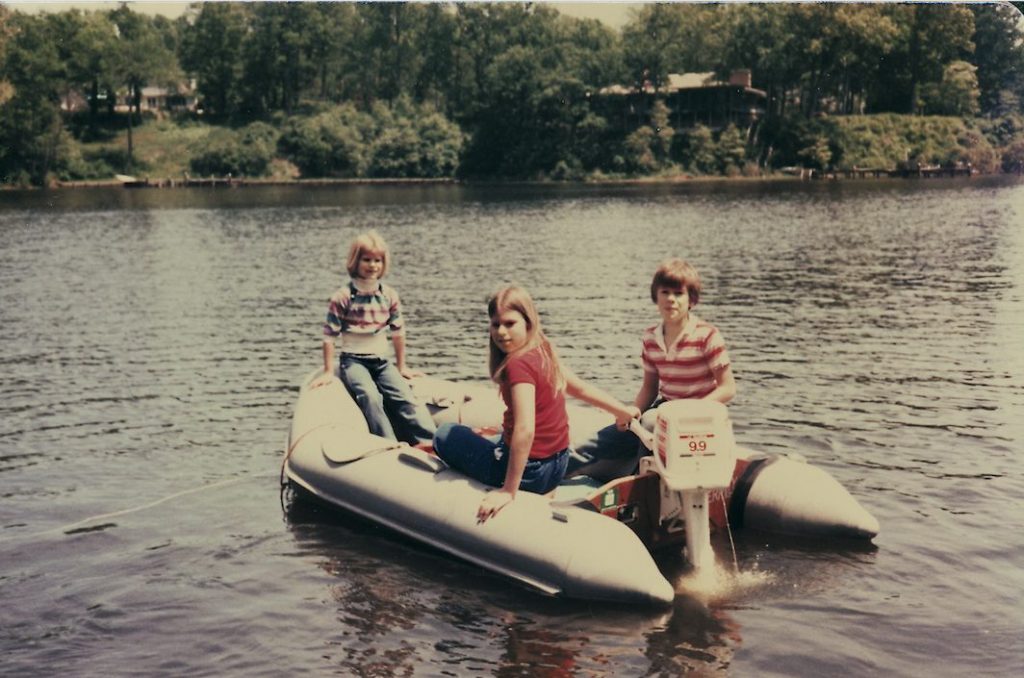 In many ways, the bay has changed immensely, but in others it hasn't. I still play there, now with my own children. As a family, we spend hours sailing, catching crabs, swimming, kayaking, overnighting, and, yes, gunkholing. We still go to the Eastern Shore by boat to eat crabs at the Crab Claw in St. Michaels (page 106) and to visit the maritime museum next door (page 101)—the same thing I did as a kid in the 1970s (minus the time a bushel of crabs got loose on our boat and my mom's shrieks woke up most of the boaters sleeping in St. Michaels Harbor).
I've sailed the length of the Chesapeake many times over, and the places I want to visit still outnumber those I've been to. That is what makes the Chesapeake so special to me. In this issue, we share with you ways to "gunkhole" the bay yourself. You don't have to have a boat; you just need a spirit of discovery and adventure—to seek out a small town, a great view, or a sublime crab joint. We've shared our favorite spots, plus ways to give back to the tributary that our region is built upon.
Enjoy, and please send us your feedback.