When DC voted to legalize recreational marijuana in 2014, the hope was that Washington's weed scene would resemble that of Colorado or Washington State: legally sold marijuana at shops regulated similarly to liquor stores. Though DC voters overwhelmingly passed the initiative, Congress has made it extremely difficult to enact the bill, primarily by refusing to put funding toward creating and regulating infrastructure and framework for the marijuana industry and its recreational users.
In the absence of regulations and dispensaries, Washingtonians have been forced to use online marketplaces like Craigslist to find weed, despite the fact that these existing sites weren't designed for marijuana trade, are ineffective for this purpose, and can be unsafe. But with Congress doing everything in their power to prevent direct access to legal cannabis in DC, many local members of the marijuana community felt they had nowhere else to turn – until just a few months ago.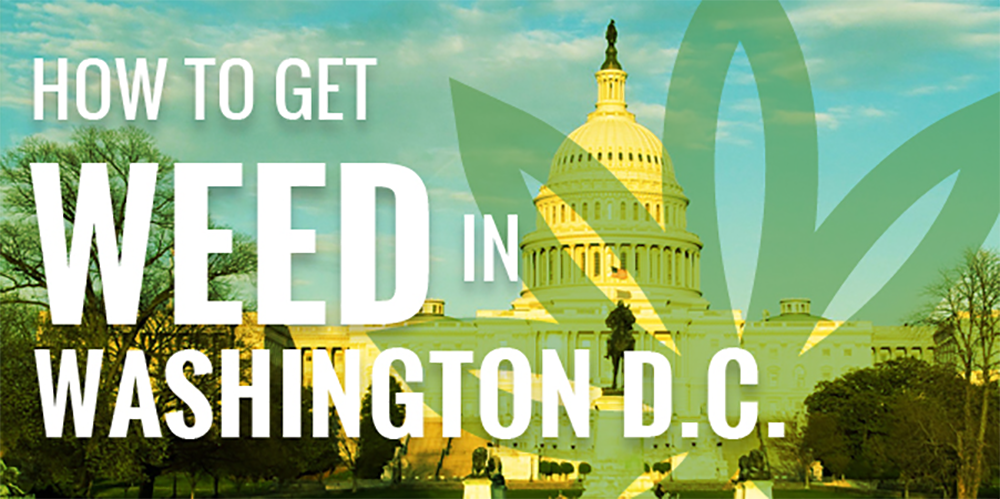 The launch of LeafedIn, a marijuana tech company commonly referred to as LeafedIn.org, has been at the heart of this change. Their new app is an effective tool for the DC marijuana scene, as it allows users to meet their marijuana product and employment needs with one simple click. Anonymous and free with a signup process that takes only seconds, LeafedIn.org is the first company to focus on all individual members of the cannabis community. Even though the app appeals to and benefits everyone in the marijuana industry – including business based models –the person-to-person connection is what the app is all about.
The map-based weed app is innovative, efficient, and the simplest way to meet your legal needs, both for marijuana products and marijuana employment in the District and nationwide. LeafedIn.org works on all mobile and desktop devices by visiting https://www.leafedin.org – you'll be able to connect to your local marijuana community instantly and without charge. An iOS app is available by private invite online, but the company will release the public iOS app in the near future.
LeafedIn is especially unique because it's the first-ever cannabis network that focuses on all individuals in the MJ industry, including marijuana vendors, buyers, employers, and skilled laborers looking for weed-based work, whether it be bookkeeping for marijuana businesses all the way to trimming and grow room building. All users are segmented into one of these four groups, allowing others to quickly identify who in the area best meets their needs.
"We are creating community based solutions," said LeafedIn founder Oho Herer to respected canna-journalist Chloe Sommers in an interview with the Marijuana Times. "[The app] is for the guy who wants to legally donate or trade an eighth of marijuana, or the collective in California that wants to find a local farmer for a higher quality product…. [Or] the family-run business who needs trimmers, accountants, and even electrical contractors."
Although most users rely on the app for finding cannabis, the employment functionality is just as strong and allows DC employers to quickly see details and reviews on every type of marijuana employee possible: trimmers, growers, political lobbyists, and more. Better yet, it's completely free of charge.
The app does not handle any transactions, but instead works by providing users with a real-time map of who is around them. Everyone has an individual profile with reviews so users can track the reliability and reputation of others. With close to 10,000 dedicated users, it is clear that LeafedIn has filled a huge void on both the supply and demand sides of the marijuana business. Features include keyword + location search, list view that sorts results by relevance, dynamic locations, a favorites tool to send multiple messages, a user review system, and a secure messaging service.
Though the app is available nationwide where recreational cannabis use is legal, LeafedIn is most popular in the DC area because cannabis laws are complicated and always changing. As Herer explained in his Marijuana Times interview, "[DC is] close to my heart because it exemplifies the situation of the broader state of cannabis prohibition, and how even when cannabis is legalized, it can still be complicated. DC is an example of what people have to go through – it's legal, but so hard to see what you can and cannot do, and things are changing. It's the gray economy and gray community in a sense. It's a limbo, purgatory."
With 1,000 daily users in the District alone, it's clear that the app's possibilities are endless. "LeafedIn is providing the light at the end of the tunnel for Washington DC's legal marijuana industry," Herer says. "All you have to do is take a quick look at the hundreds of active daily users on the map to see the immense impact the service has and will continue to have in DC."
Click here to visit LeafedIn.Org now!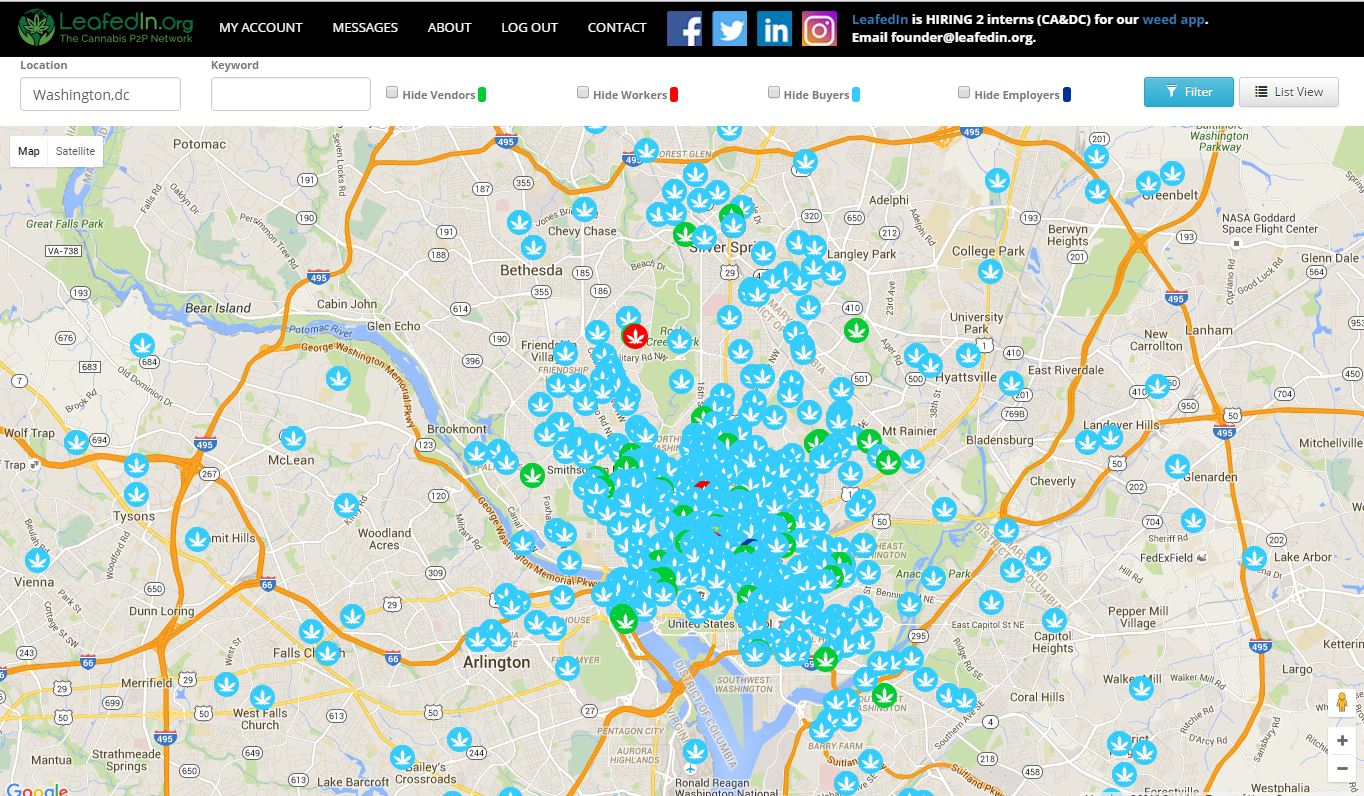 Follow LeafedIn on social media:
Twitter: @LeafedIn
Facebook: LeafedIn.Org
LinkedIn: Leafedin
Google+: LeafedIn