Menus subject to change.
This effortlessly cool beer-and-barbecue joint is courtesy of Thievery Corporation's Eric Hilton, who's behind some of Washington's hippest bars. A walled-in outdoor patio holds large communal tables; inside are brick walls, concrete floors, and flickering candles on wooden tables. Craft beers such as Bell's Amber Ale and Lagunitas IPA are served in Mason jars. There are also a handful of wines by the glass. And, as at any good barbecue spot, the food comes on paper plates.
917 V St., NW; 202-758-3562.
The hordes come for bocce—complete with spectator seating—in the back of this second-level bar above Pearl Dive Oyster Palace, but excellent craft ­cocktails are another draw. The staff's attention to detail shines through in ingredients such as the house-made ginger beer in the vodka-based Blue Vein. Insider tip: Stop by after 9 on weeknights, when the crowd thins.
1612 14th St., NW; 202-319-1612.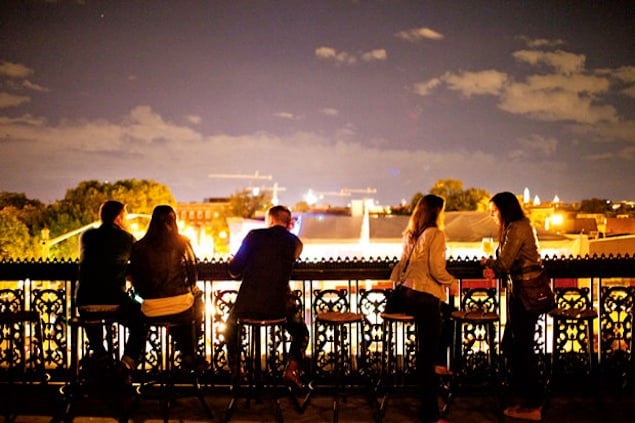 At the Brixton, in DC's U Street corridor, a wooden bar anchors the downstairs dining room, a burgundy leather sofa faces a fireplace, and a heated deck tops the roof, perfect for witnessing the revelry below. The pub from brothers Ian and Eric Hilton, designed to pay homage to the multicultural London neighborhood, doles out pints of Boddingtons and Newcastle on tap; the globetrotting small-plates menu includes curried-potato samosas and Sussex fried rabbit.
901 U St., NW; 202-560-5045.
Open since 2009, this is still the hottest beer spot in DC. Make it through the crowds to the bar and you can sip from a carefully curated selection—50 drafts, 500 bottles, and five cask ales. And with 17-foot ceilings, sparkling chandeliers, and love-seat-style booths, the atmosphere is just as appealing as the beer menu. Despite the exclusive vibe, ChurchKey has populist touches in both food (fried mac and cheese, rich risotto balls) and prices (four-ounce glasses start at $2).
1337 14th St., NW; 202-567-2576.
This Mexican-themed watering hole and taqueria features a year-round beer garden, made possible by a transparent retractable roof and plenty of heaters. Oh, and nearly the entire structure is fashioned out of shipping containers. Sip pitchers of margaritas or sangría or try a Natty Boh Michelada—a spin on a Bloody Mary made with beer instead of vodka.
919 U St., NW; 202-506-6418.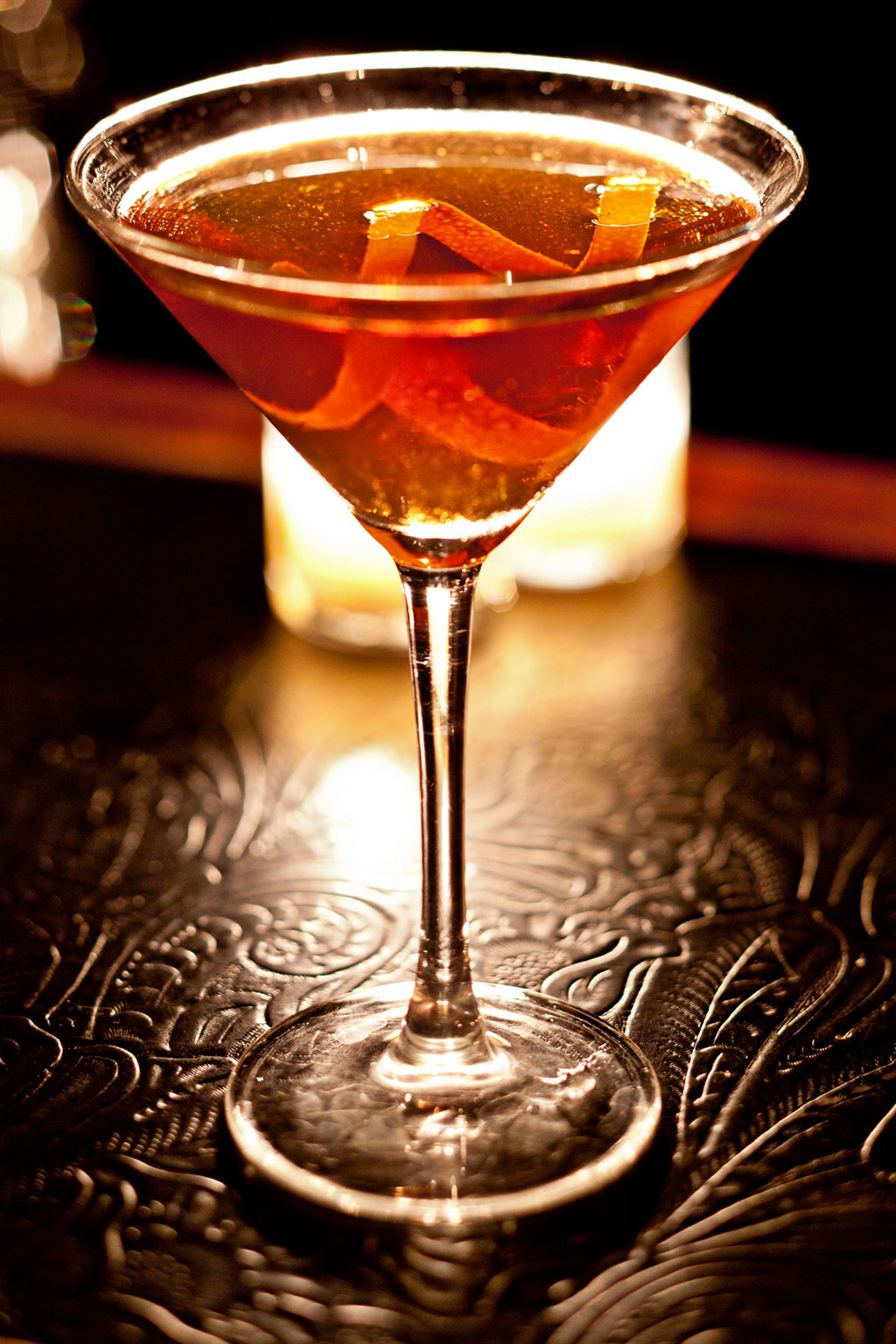 We forgive this faux speakeasy for being a bit pretentious, with its unmarked door, pricey drinks, and occasionally rude service. It's still a great bar, thanks to luxe decor and drinks—a mix of classics and new inventions—that are among the best in town. In warmer months, you can sample spirit-based punches on the back patio. The Gibson has a no-standing policy, so make a reservation.
2009 14th St., NW; 202-232-2156.
As DC's gay nightlife has gravitated from Dupont and Logan circles to U Street, Nellie's has become an anchor. Wednesday trivia night draws big crowds of beer-swilling contestants vying for the unofficial honor of most outlandish team name. The rooftop has become a prime destination in warmer months for happy hour and the pre-dance crowd. Bar snacks, such as chicken tenders, onion rings, and tater tots, are available on the menu.
900 U St., NW; 202-332-6355.
Cocktails and dessert are the name of the game at this 14th Street spot from restaurateur Aaron Gordon, former Komi pastry chef Robert Underwood, and brother barmen Ari and Micah Wilder. Drinks include boozy Shirleys and a "cake shake" with red velvet cupcake bits, dark rum, and house-made ice cream; the desserts range from playful—"black and tan" doughnuts—to sophisticated treats such as a goat-cheese custard. Also available: spiked, fruit-studded ice shaved to order.
1401 R St., NW; 202-234-0400.
This article appears in our Washingtonian Welcome Guide.