Donald Trump, the candidate, has cast himself as a man of humble—if not offbeat—tastes, what with his love of well-done steak and mysterious "fish delight" sandwiches. Donald Trump, the hotelier, is all about decadence, especially when it comes to the dining and drinking options inside DC's forthcoming Trump International Hotel.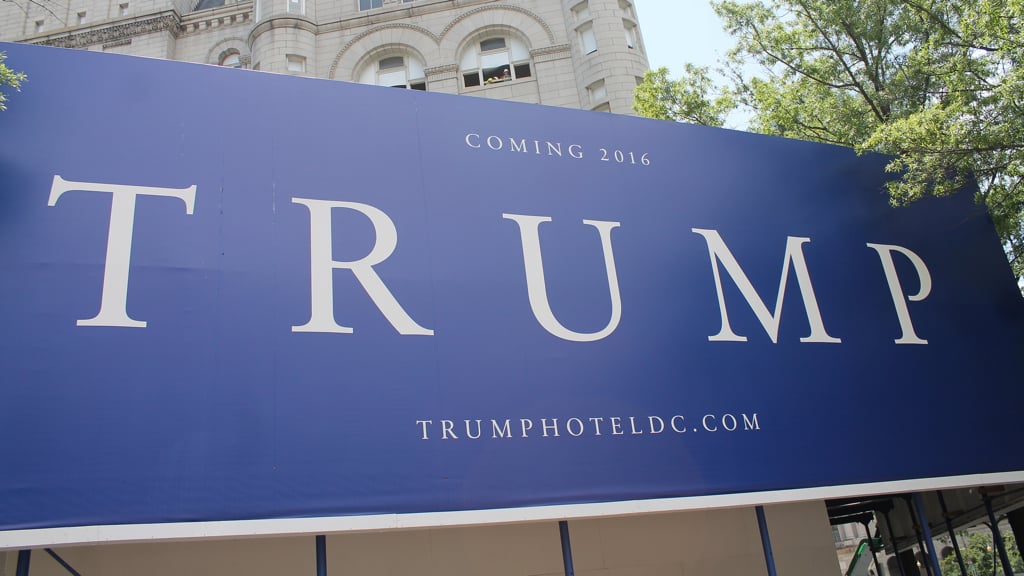 When the Pennsylvania Avenue property opens on September 12, it will boast a BLT Prime—a more upscale BLT Steak—and the OPO Bar & Lounge, a luxury version of a lobby bar located in the atrium. Early details on the latter include breakfast service with "exotic" coffees and a trolley for fresh baked goods (sorry, no Bullfrog Bagels), followed by afternoon tea and all-day dining and drinking options. Like any fancy bar worth its artisanal ice, cocktails will be prepared in an "extravagant manner," according to representatives, with à la minute ice chipping for custom drinks. Oenophiles can summon a rolling Champagne cart, accompanied by ceremonial sabering.
Perhaps not surprising given a hotel with one of the largest suites in the United States, uncorking Champagne with a saber isn't the most dramatic part of wine service. Leave it to The Donald to trump sabrage with something even fancier: tastes of high-end wine by the spoon–a presentation technique we've never before encountered.
And not just any spoon: a crystal spoon.
The OPO Bar & Lounge. 1100 Pennsylvania Ave., NW