The 14th Street corridor lacks little when it comes to dining options and cocktail bars. No-frills watering holes that don't double as restaurants? That's another, dryer story. Hence the excitement over Kingfisher, a casual neighborhood spot that opens beneath the Sav-On-Liquors on Saturday. Here's what to know when you go.
The drinks: Canned—including wine. Co-owners Daniel Williams, who formerly managed Iron Horse Tap Room, and Ben Sislin of  local bar/restaurant development group Tin Shop, want to keep the beverages approachable and wallet-friendly. To that end you'll find 16-odd canned brews that run from $5 to $9, from cheap n' easy Narragansett to local names like 3 Stars Brewing Company.  Oenophiles can crack open a chilled can of Oregon pinot gris from Underwood ($12), which pours out to roughly two glasses. Keeping all of the above cold: complimentary koozies.
The food: Free popcorn! What Kingfisher lacks in a kitchen, it makes up for with a throwback popcorn machine and fun flavoring salts like Old Bay and Sriracha. Anyone looking for more sustenance is welcome to bring in carryout or order delivery to the bar. Friendly barkeeps stock utensils, napkins, and basic condiments in case any of the essentials are left out.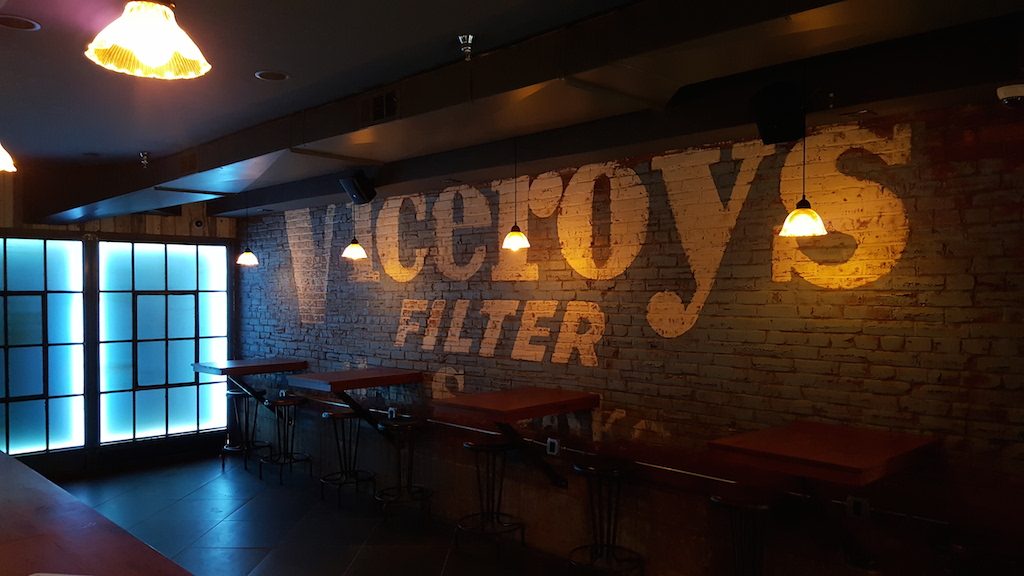 The happy hour: Daily. Discounts run 4 to 7 on weekdays, 5 to 7 on weekends, and include $2 off beer and wine.
The games: Trivial Pursuit-plus. A small selection of board games like Cards Against Humanity are available for group fun. The bar will also launch Tuesday trivia nights in September, run by Geeks Who Drink. Sports fans can catch home team games on two televisions, but for the most part, classic movies like Star Trek and The Blues Brothers are the entertainment of choice.
The music: Digital jukebox. Just don't play Bieber on repeat.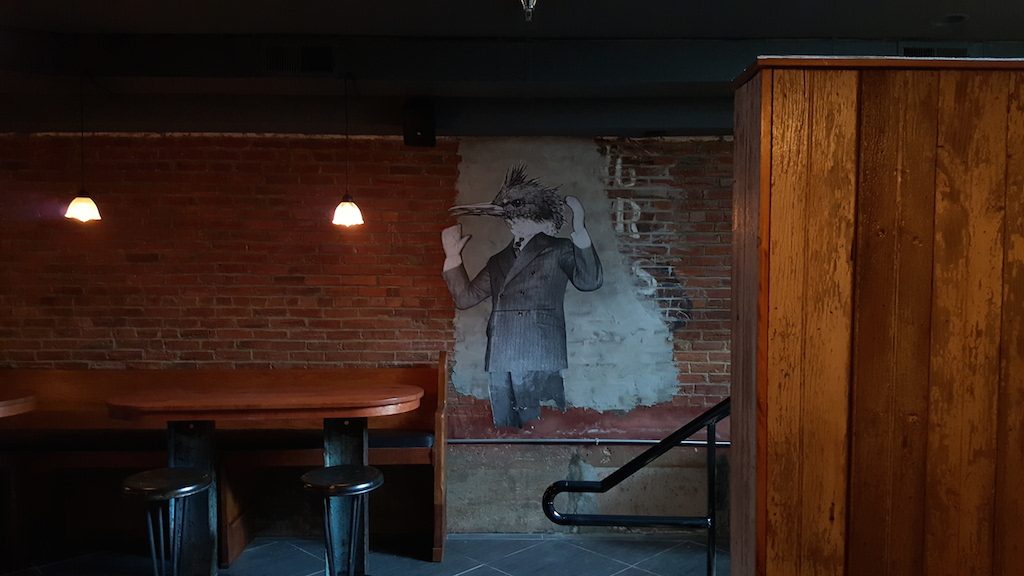 The hard booze: Shot-and-a-beer combos. The fanciest drink in the house is the $22 Eagle Rare whiskey combined with a porter, but $8 Narragansett and Old Overholt gets the job done. Bartenders also mix unfussy cocktails like a Rickey and Pimm's Cup.
The vibe: Laid back. Just don't call it a dive quite yet.
"You can't go into a space and open a new dive bar," says Williams. "That's a badge you earn."
Kingfisher. 1414 14th St., NW; 202-750-6600. Open Monday through Thursday, 4 pm to 2 am; Friday 4 pm to 3 am; Saturday 5 pm to 3 am; Sunday 5 pm to 2 am.