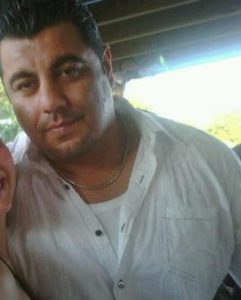 Chaplin's co-owner Armin Amin-Toomaji was walking a friend from the Shaw ramen restaurant to her car around closing time last night when he was hit by a 2003 Mercedes Benz. According to police, he was transported to an area hospital where he was pronounced dead.
The driver remained on the scene, and the case is still under investigation.
"He was being a good samaritan," says Micah Wilder, one of Amin-Toomaji's business partners at Chaplin's. Although Wilder was not on the scene at the time, he says employees reported "someone was speeding extremely fast and tried to run a yellow light at 2:30 in the morning." Wilder says Amin-Toomaji's friend was unhurt.
Amin-Toomaji's father and other family members had been at the restaurant earlier in the night. "He was being a really good host, in really great spirits. We had a really good talk, actually, right before I left," Wilder says. "Everything was wonderful."
Wilder describes the 44-year-old Potomac resident as a "gentle giant with a big heart."
"He's basically part of our family."