Plenty of restaurants open with freebies, but the new Taco Bamba's giveaway is exceptionally tempting: free tacos for a year for the first 100 customers at the Vienna location, which launches Thursday at 11 am. Of course, there's fine print: the deal is limited to one taco a week (still worth the effort, in our opinion, especially for neighbors).
Even if you don't camp out all morning to be the first in line, there're plenty of other reasons to visit chef Victor Albisu's Maple Avenue taqueria—a larger and more eclectic spinoff of the original Falls Church takeout. For one, patrons can finally indulge in draft margaritas and creative Mexican cocktails—the flagship doesn't serve booze—which are crafted by Amin Seddiq of fancier sister restaurant, Del Campo. Also: much more seating. A roomy layout includes space for 42, plus a separate bar area.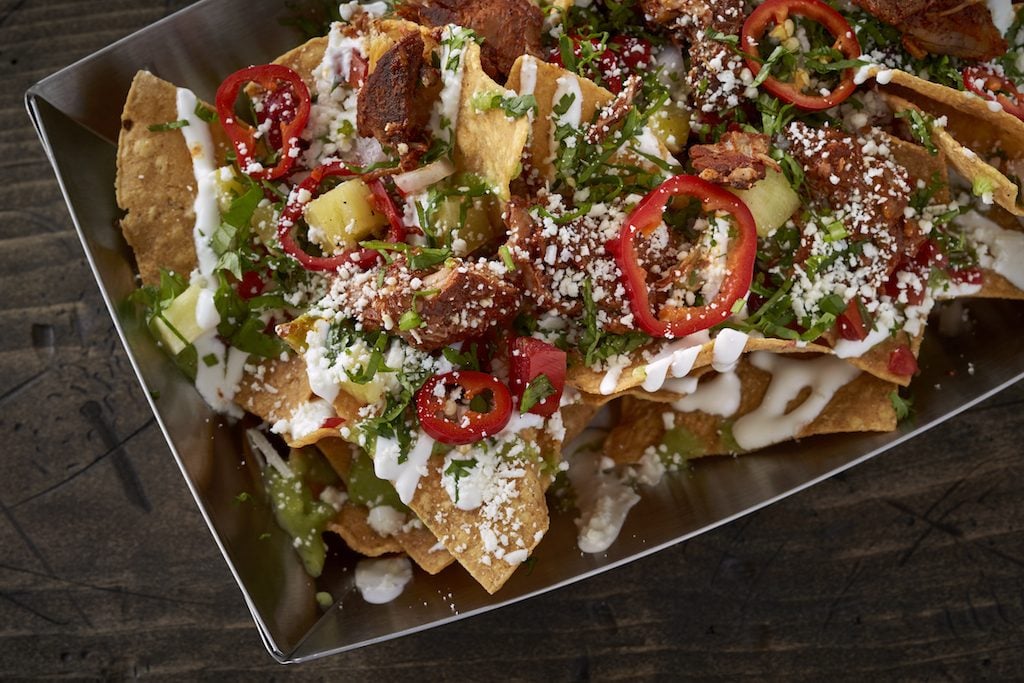 The Vienna branch also offers an expanded menu. In addition to the classic tacos and "nuestros"—chef-y riffs like Oaxaca cheese-stuffed meatballs—patrons will find a large number of new items. Additions include grilled guacamole with bacon, a variety of tostadas (we like the idea of crispy crab), quesadillas, and four styles of nachos. Groups can opt for the  "big papa bamba platter" loaded with grilled skirt steak and chorizo, seared cheese and chilies, and warm tacos for wrapping all. After opening day, breakfast will start at 8:30 am daily with fresh options such egg-stuffed enchiladas.
Look for a third Springfield location to open early next year—possibly with more free tacos.
Taco Bamba Vienna. 164 Maple Ave West, Vienna; 703-436-6339. Open daily, 8:30 am to 10 pm.