The panoramic view from the rooftop above Casa Luca was rivaled only by the heavenly smell of rustic Italian cuisine, during the osteria's third anniversary celebration on Thursday night.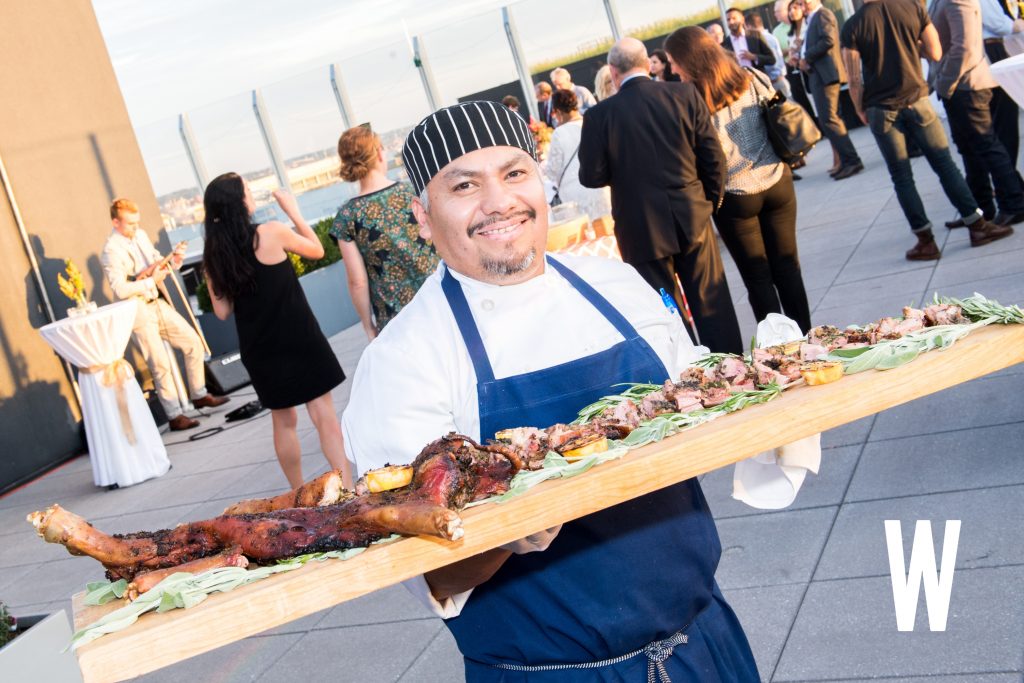 When it first opened in the summer of 2013, the stylish downtown eatery served as the second outpost for Fabio and Maria Trabocchi's rapidly growing restaurant group.  The husband-and-wife team now have three locations (Fiola, Fiola Mare, and Casa Luca), with another two scheduled to open over the next year.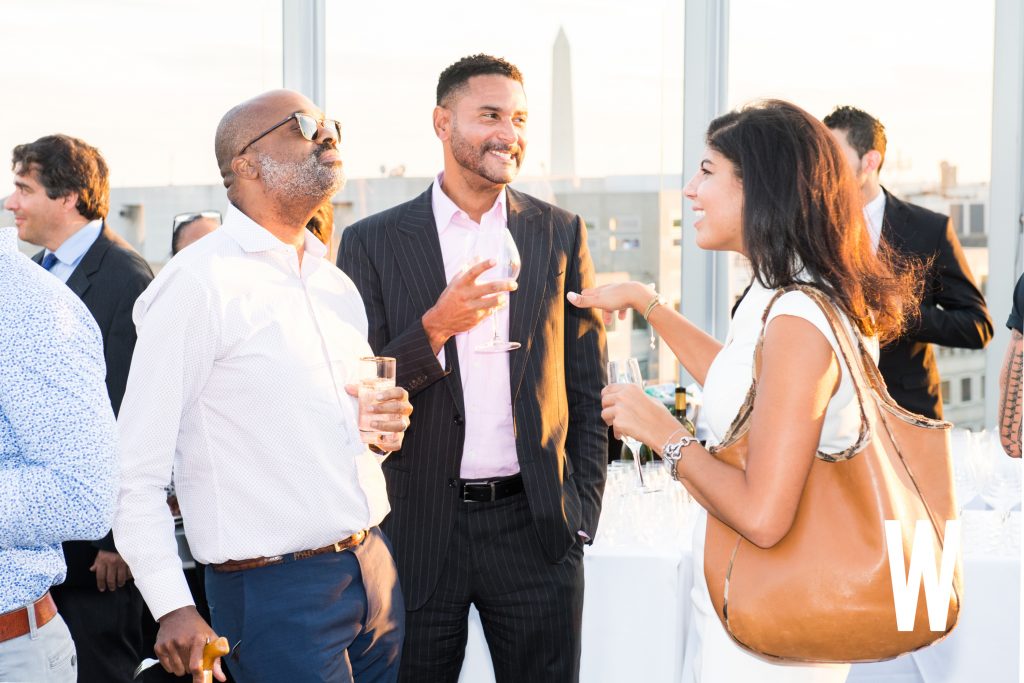 But Casa Luca occupies a special place in the Trabocchi's hearts, since it is grounded first and foremost in the spirit of family. Beyond taking its name from their youngest child, the restaurant was designed to evoke the warm atmosphere of Fabio and Maria's childhood dinners growing up in Italy and Spain, respectively.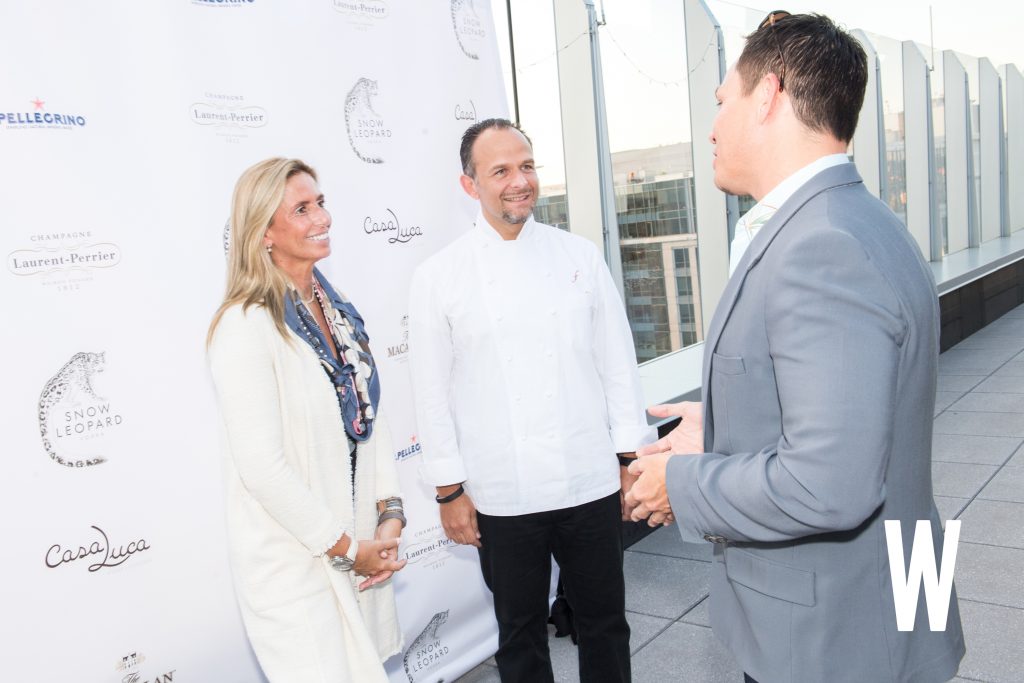 Such familial bonds were ever present during Thursday's celebration, with Maria's brother and sister-in-law even joining in on the festivities.  They were accompanied by dozens of Casa Luca's most loyal patrons from its first three years (First Lady Michelle Obama, who has brunched there in the past, presumably was occupied with more official duties sadly), during an intimate gathering that was filled with as much laughter and hugs as it was pasta and porchetta.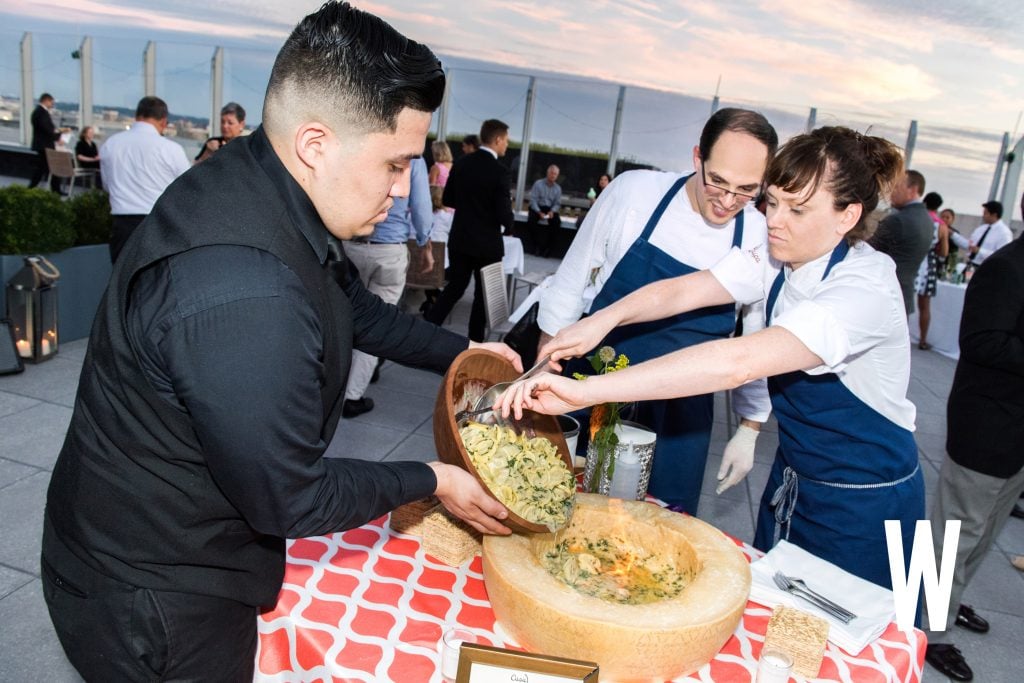 Speaking of the former, the Guinea Hen Tortellini station provided perhaps that most theatrical element of the night with the freshly cooked pasta served from a flaming, hollowed-out wheel of Grana Padano cheese.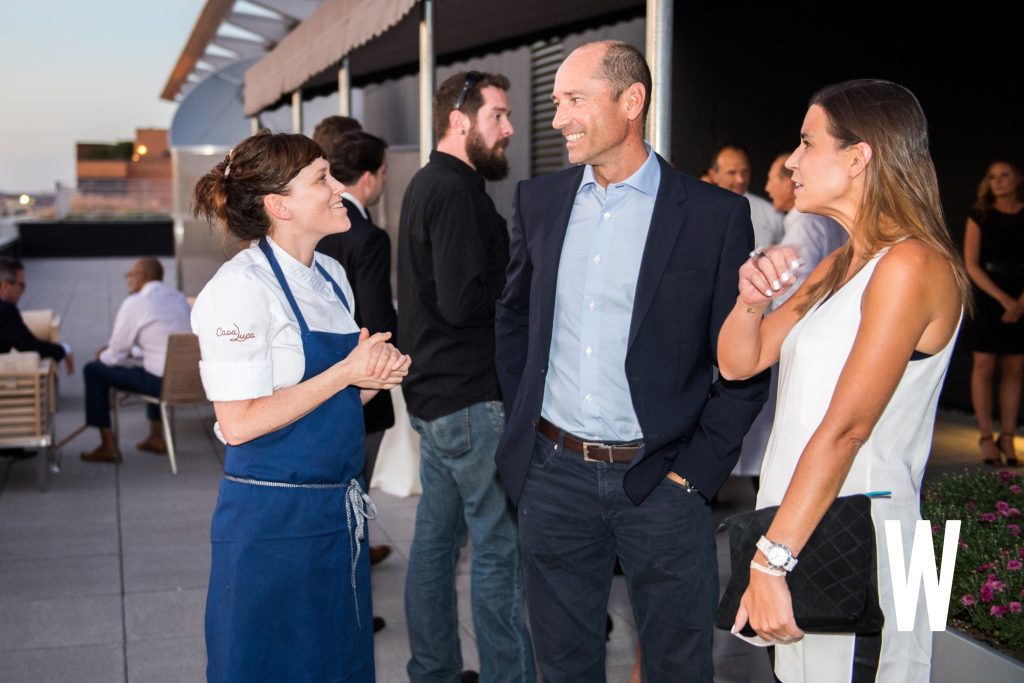 Complementary plates of Amalfi Style Seafood Sausage and Vergara Meatballs proved equally tasty, with fluffy clouds of Green Apple Cotton Candy, smoky cups of Pumpkin Spice Gelato, and, of course, thick slices of Gianduia-Raspberry Anniversary Cake serving as dessert.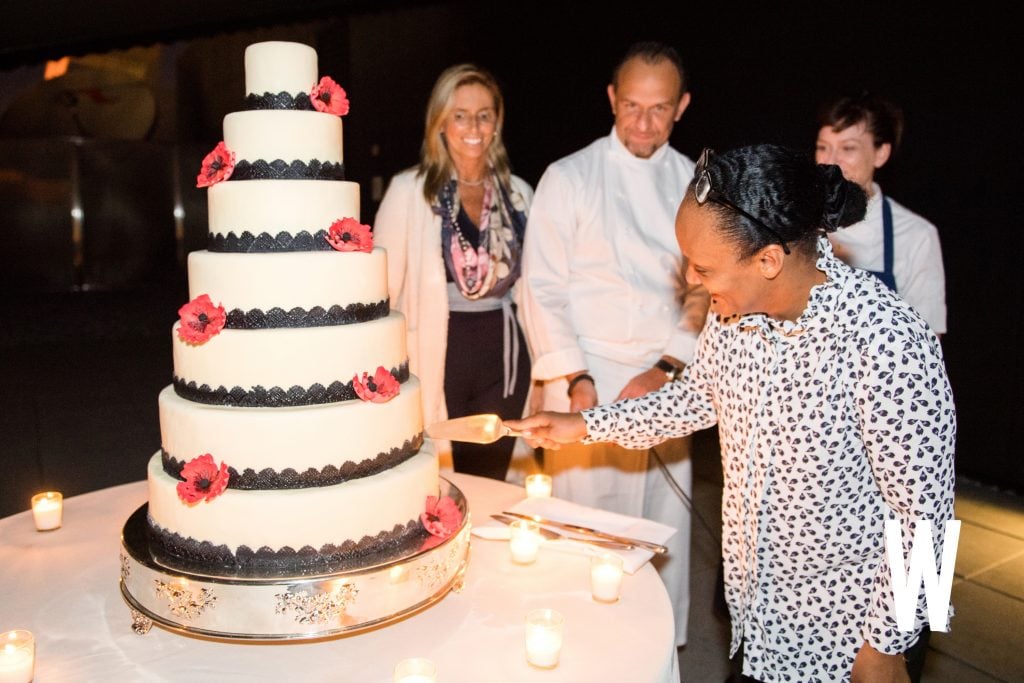 The after party naturally took over Casa Luca's well appointed bar area—all under the watchful eyes of the vintage Trabocchi family photographs lining the walls.  It was a family affair, after all.
Check out all 100 photographs from this event here!