Tickets to DC's biggest foodie fundraiser always sell out, and with the recently announced lineup of this year's participating 'celebrichefs,' it's no surprise that local hunger-fighting nonprofit and social enterprise DC Central Kitchen expects the same for 2016.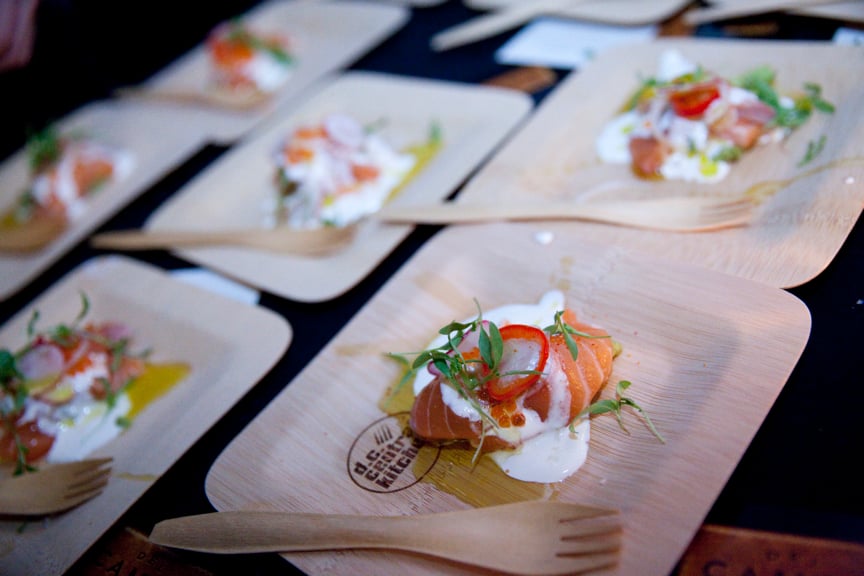 For those who haven't experienced what Washingtonian called "the crème de la crème of foodie events," the organization's signature fundraising event brings live, iron-chef style culinary battles and tastes from more than 75 restaurants under one roof for a night of food, fun, and yes – philanthropy.
New this year, the event's most exclusive ticket package, Chairman's Overlook, will include the chance to meet and taste food from former contestants of Bravo's hit TV series, "Top Chef."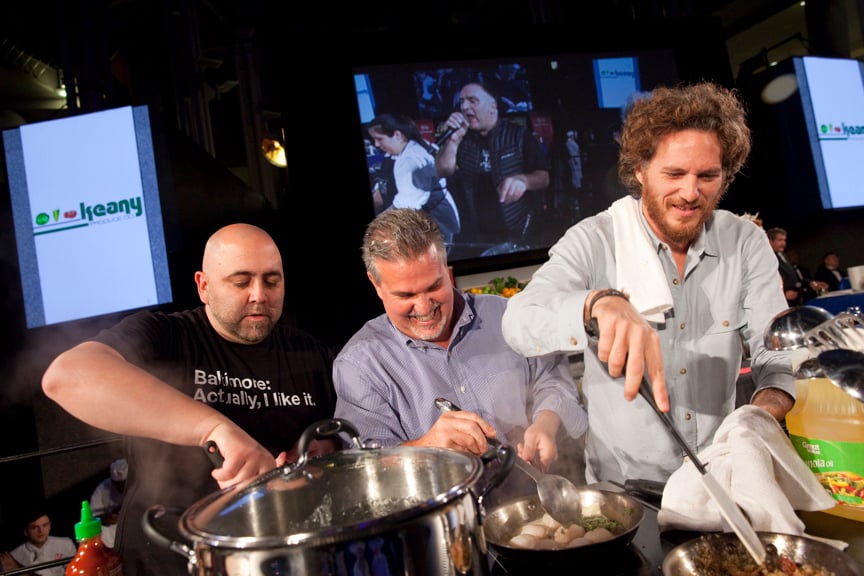 Chairman's Overlook guests will join Spike Mendelsohn (Season 4), Mike Isabella (Season 6), Jen Carroll (Season 6), George Pagonis (Season 12), Marjorie Meek-Bradley (Season 13 and winner of the 2014 Capital Food Fight), as well as brothers Bryan Voltaggio (Season 6) and Michael Voltaggio, who won the sixth season of the Emmy award-winning show, for an intimate and delectable event experience.
True foodies won't want to miss the taramasalata with chickpea blini, roe, cauliflower and caviar prepared by Chef George Pagonis of Kapnos, or the catfish with bearnaise and spiced potato chips created by Chef Jen Carroll of Requin.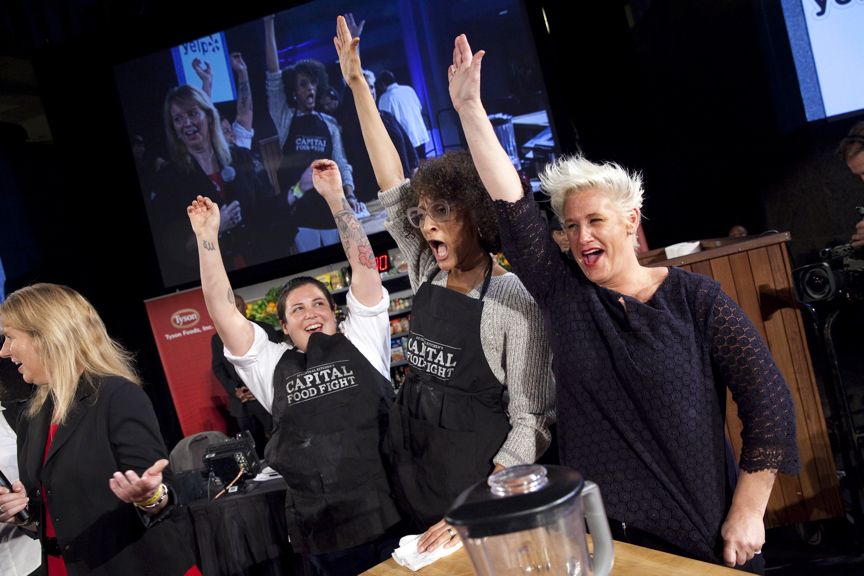 As the most coveted seat in the house, Chairman's Overlook passes cost $1,250 per person and include early admission to the Sponsors' Reception; unlimited tastes from more than 75 of DC's best restaurants; an exclusive chance to meet, greet and taste food from Bravo TV's Top Chef alumni; and access to the Speakeasy – all from the gorgeous balcony elevated in the center atrium with sweeping views of the live stage show.
Founded and hosted by José Andrés, and voted "Best Charity Event" in DC by The Washington City Paper Readers' Poll, Capital Food Fight is DC's must attend event of the year. This year's culinary battle will feature local chefs Samuel Kim (1789), Andrew Markert (Beuchert's Saloon), George Rodrigues (Tico), and Theary So (Hank's Oyster Bar) who will all prepare dishes with a secret ingredient and compete head-to-head in a live on-stage battle judged by some of the biggest names in the food world today.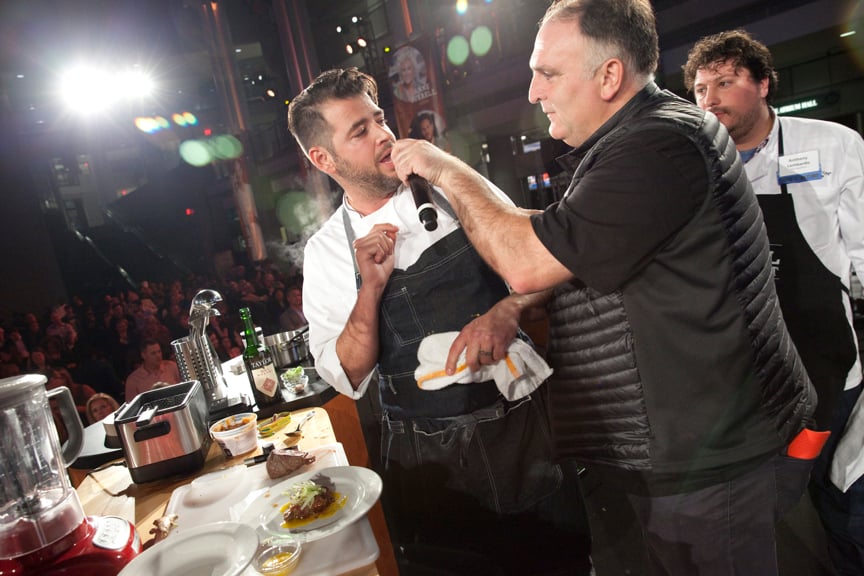 Join host José Andrés (Chef/Owner, ThinkFoodGroup), co-host Spike Mendelsohn ("Top Chef" contestant and Restaurateur), and judges Duff Goldman, Michael Voltaggio, and Rusty Hamlin at the Ronald Reagan Building on November 10, 2016.
Members of DC Central Kitchen's current Culinary Job Training class will also host a tasting booth to show off their culinary skills as they prepare for their own careers in the restaurant industry.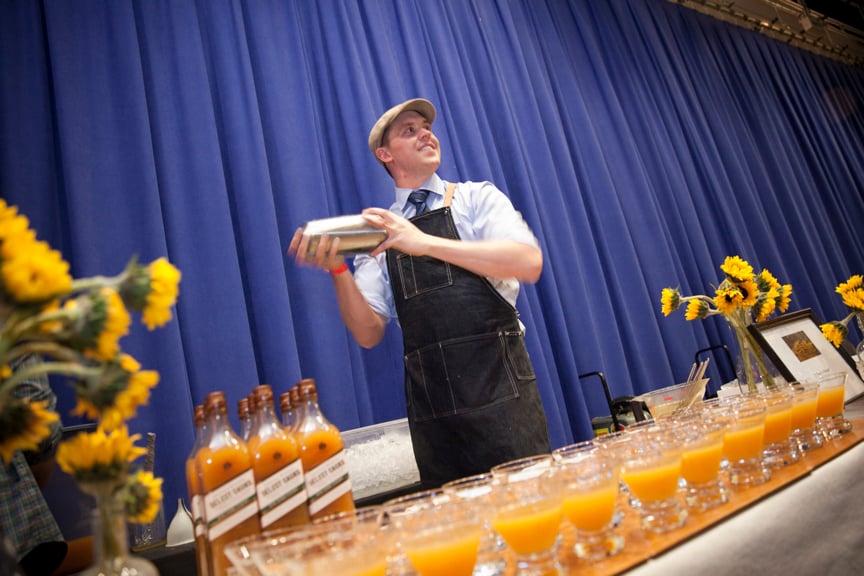 100% of the proceeds from the Capital Food Fight benefit DC Central Kitchen's efforts to provide culinary job training to at-risk adults, turn wasted food into balanced meals for shelters and nonprofits, and bring healthy local foods to underserved DC neighborhoods. Visit www.capitalfoodfight.org for tickets.