Chef Michael Bonk sampled chickens from 48 different purveyors for Shaw restaurant The Bird. After trying out poultry of all sizes, prices, and origins, he settled on free-range, organic chickens from a farm in Lancaster County, Pennsylvania.
If that seems like a lot of research just for chicken, that's because Bonk and the rest of the team from EatWellDC (the group behind The Pig, Logan Tavern, and Grillfish) initially planned to open a fast-casual fried chicken joint. But when a downtown real estate deal fell through, they changed course. Their new full-service restaurant, The Bird, will instead feature dishes made from 13 types of birds, including duck, pheasant, quail, and partridge.
But back to the fried chicken for a minute: Bonk, who also oversees The Pig, took inspiration from Popeyes for his recipe. "It's probably the best fried chicken in DC," he says. "But I think the chicken itself could use more flavor." Bonk says he got a Popeyes employee to take pictures of their ingredients, then he reverse engineered the chain's process in an all natural way.
The Bird's menu also includes a whole roasted chicken for two, which is cut in half and served with the feet intact. The $45 feast comes with roasted Brussels sprouts, heirloom carrots, and cornbread dressing.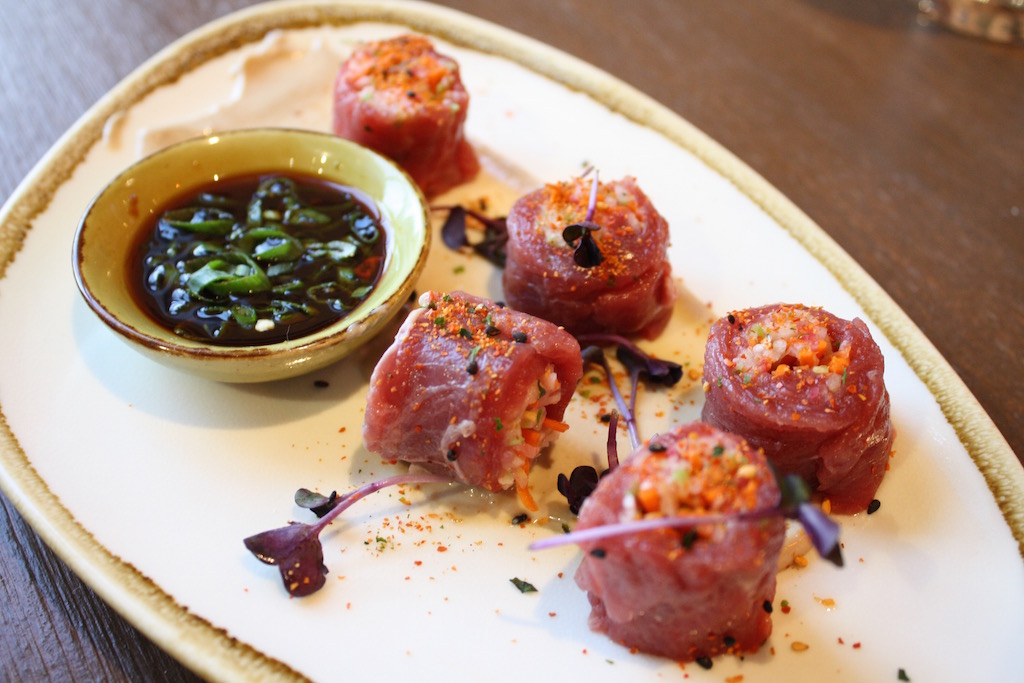 On the more exotic end of the menu is a play on a sushi roll with julienned apple, radish, and carrot wrapped in thinly sliced raw ostrich. (The lean red meat is reminiscent of beef.) There's also a flight of chicken, duck, and quail eggs in different preparations as well as twist on the turducken consisting of chicken and pheasant sausage with partridge and grouse wrapped in duck skin.
Poultry even makes its way into dessert: A Turkish chicken pudding with a brown butter cake, apples, and caramel sauce uses pureed white chicken meat to add richness and body. "It's almost like a chicken panna cotta," Bonk says.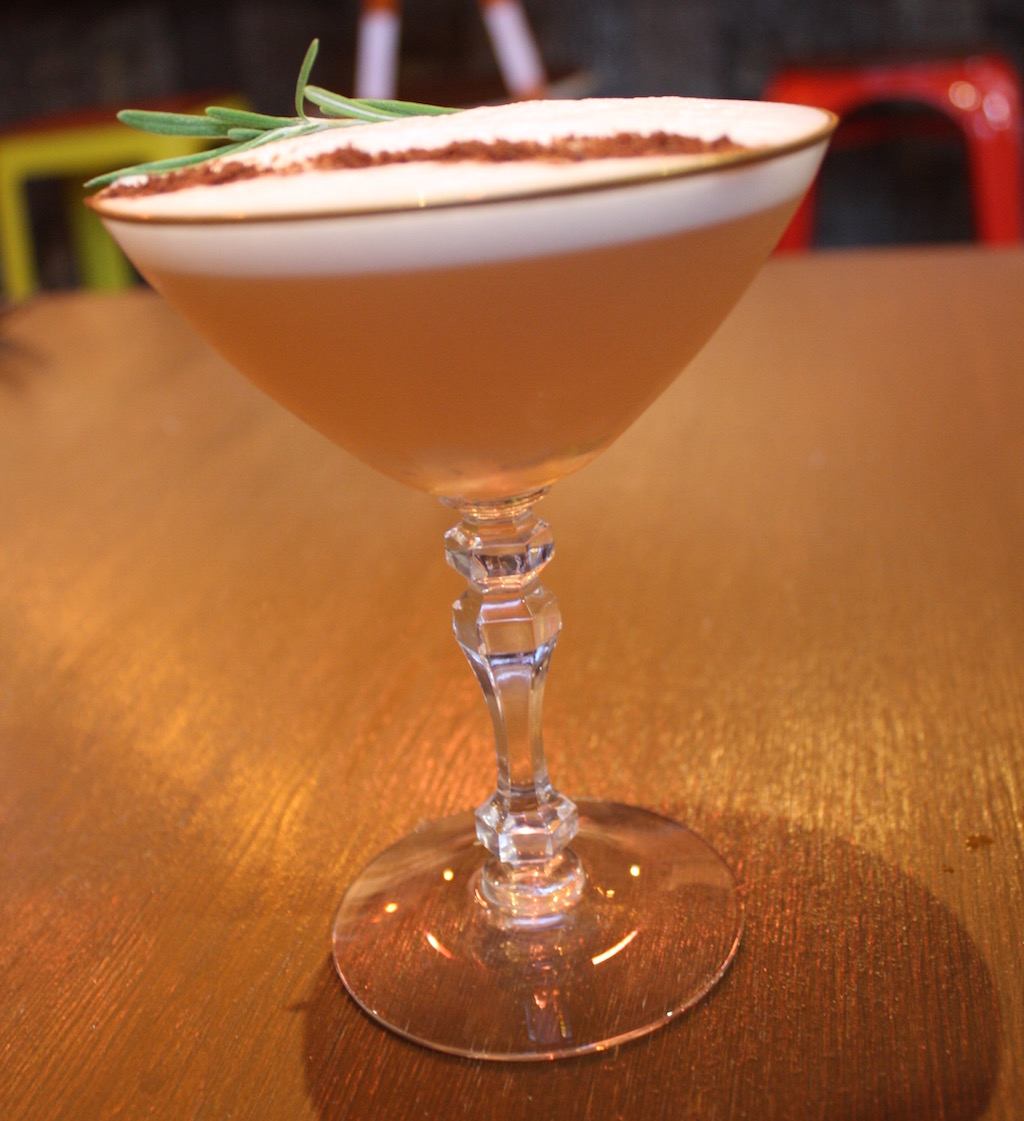 For now, the only chicken product in the cocktails is the occasional egg white. (Although, when the restaurant launches brunch in a few weeks, a bloody mary will include "bird broth." A foie gras-washed cognac could also make an appearance.) Beverage Director Kyle McNeel did, however, incorporate other ingredients on chef Bonk's menu like pomegranate, pistachios, and sumac.
There are also more than 60 bottles on the wine list and several local beers. Distillery Lane Ciderworks in Maryland specially made some cider for The Bird and The Pig.
"Early bird" happy hour (from 4 to 7 pm on weekdays and 3 to 6:30 pm) takes an Italian/Spanish aperitivo approach. Rather than serving half-priced rail drinks, the bar will offer lower-alcohol aperitif cocktails with complimentary bites. More substantial food items on the early bird menu include chicken fingers with dill ranch and duck meatballs.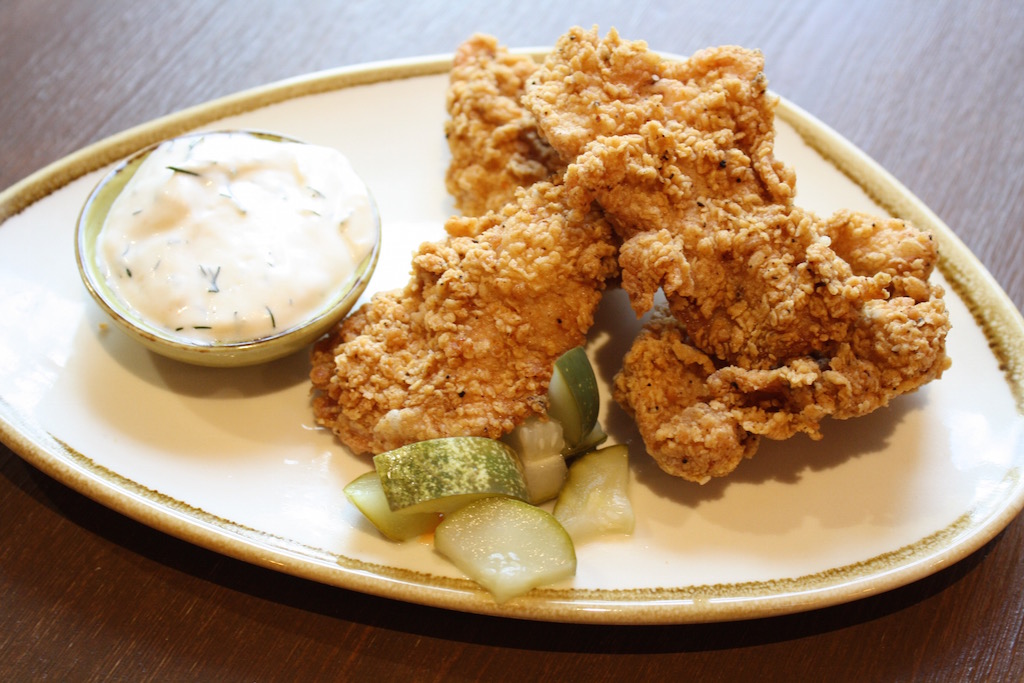 Rather than hiring one designer for the entire space, EatWellDC brought in nine local artists to work on different parts of the dining room. The two story building is broken down into seasonal sections where the art reflects summer, fall, winter, and spring. Photos of chickens from EatWellDC's own farm decorate one of the restrooms, while a light fixture above the host stand looks like a bird cage.
And just in case the bird theme isn't clear, your check will come in a faux-bird's nest with an egg.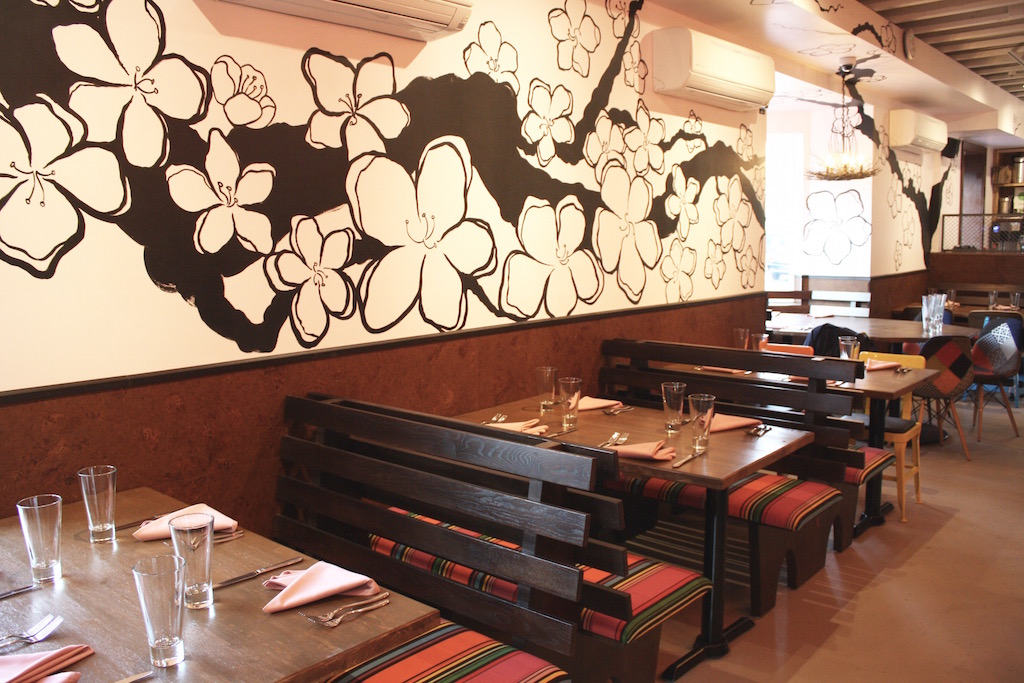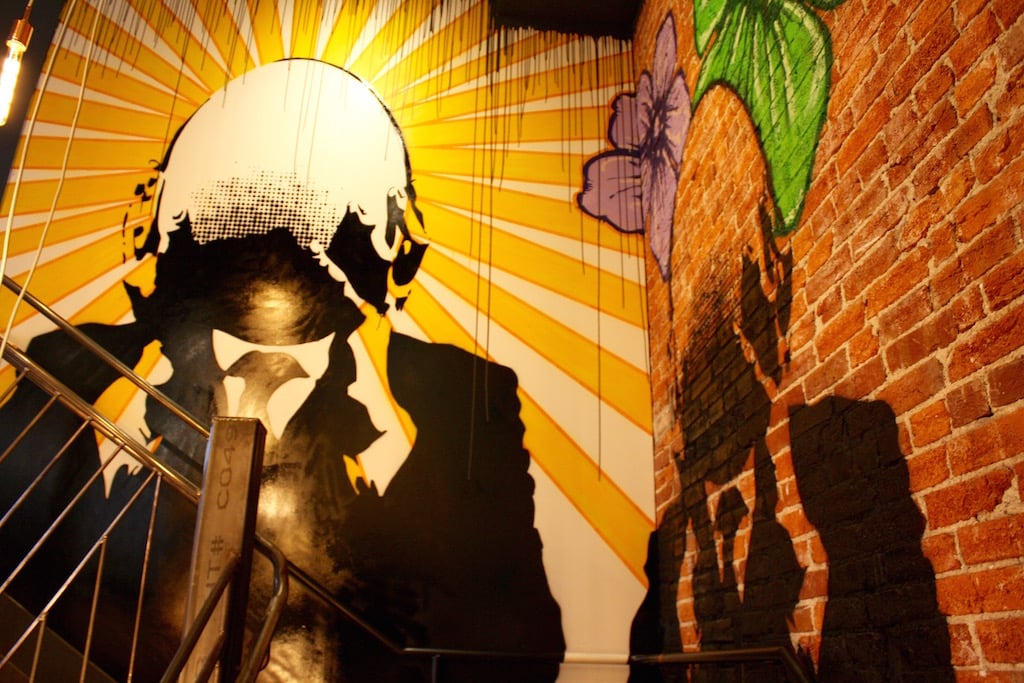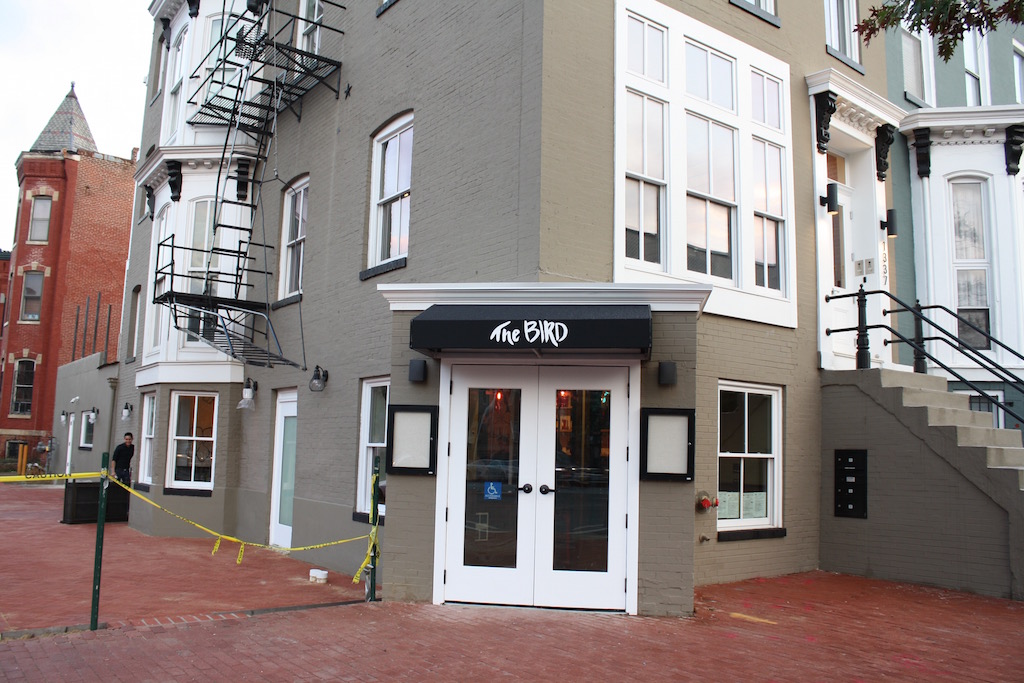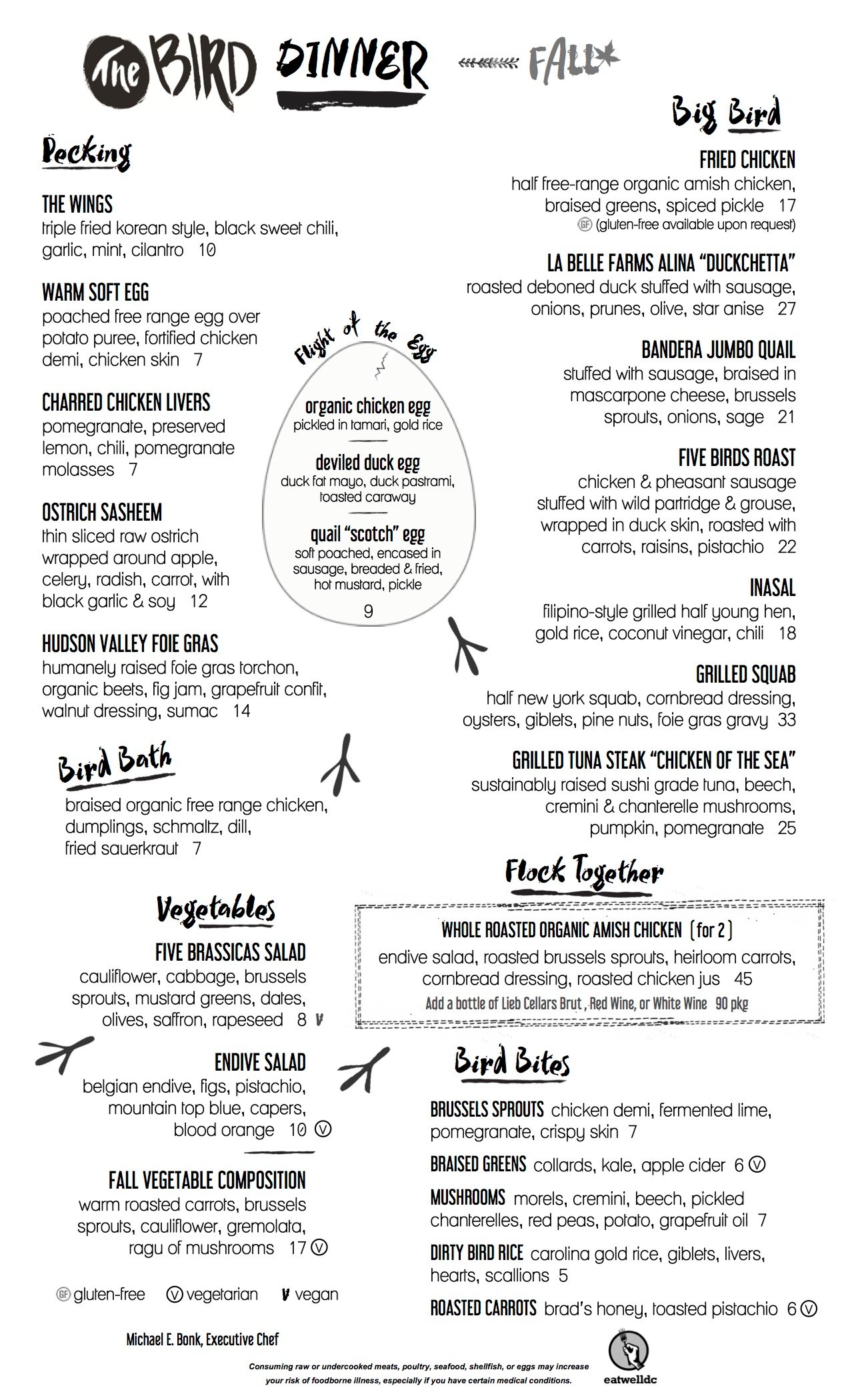 The Bird. 1337 11th St., NW; 202-290-2821.