You won't find spicy tuna rolls or salmon nigiri on the menu at Nasime. Instead, chef and owner Yuh Shimomura wanted to show off a different side of Japanese cuisine at his new Alexandria restaurant by offering a sushi-free, five-course tasting menu for $48.
Shimomura graduated from Catholic University in 1997 before moving to Tokyo, where he trained to become a chef. Fifteen years later, he returned to DC and has worked at Kaz Sushi Bistro and Sei. For the past three years, he cooked at a small Japanese-owned bed-and-breakfast called Pembroke Springs Retreat near Winchester, Virginia.
Shimomura is the only person in the kitchen at Nasime. The restaurant has 20 seats, including a six-seat counter, some tables, and a small private room. Reservations are recommended.
The five-course menu includes an amuse; a raw fish dish; something grilled, fried, steamed, or braised; hot pot or noodle soup; and dessert. He can accommodate dietary restrictions with 24 hours' notice.
Shimomura resets the menu every two weeks, but some dishes change more frequently. Every day, he shops for ingredients for that night.
There are also a la carte options, including sashimi, small vegetable dishes, sake-miso marinated Chilean sea bass, and oxtail ramen noodle soup.
Nasime only serves Japanese beers that are made in and imported from Japan. Popular brands like Kirin and Sapporo, for example, are actually produced in the US. The restaurant also has a selection of sakes, wines, and hai-balls with Japanese whiskey, soda, and yuzu.
"When I was a student here, I knew that there's not that much authentic [Japanese] places in Washington, DC," Shimomura says. "So I wanted to introduce a more authentic-style of Japanese cuisine to the metropolitan area. That was my dream."
But even 10 years ago, Shimomura says he's not sure if a concept like his would work. With the debut of various ramen shops and places like Izakaya Seki, he's found Washingtonians are now more aware of Japanese food that's not sushi.
Shimomura made up the name Nasime, which combines the Japanese words "na" (vegetable leaf), "si" (toward), and "me" (sprout). Like the sprout of a vegetable grows into a beautiful leaf, he explains, the restaurant aims to grow and get better.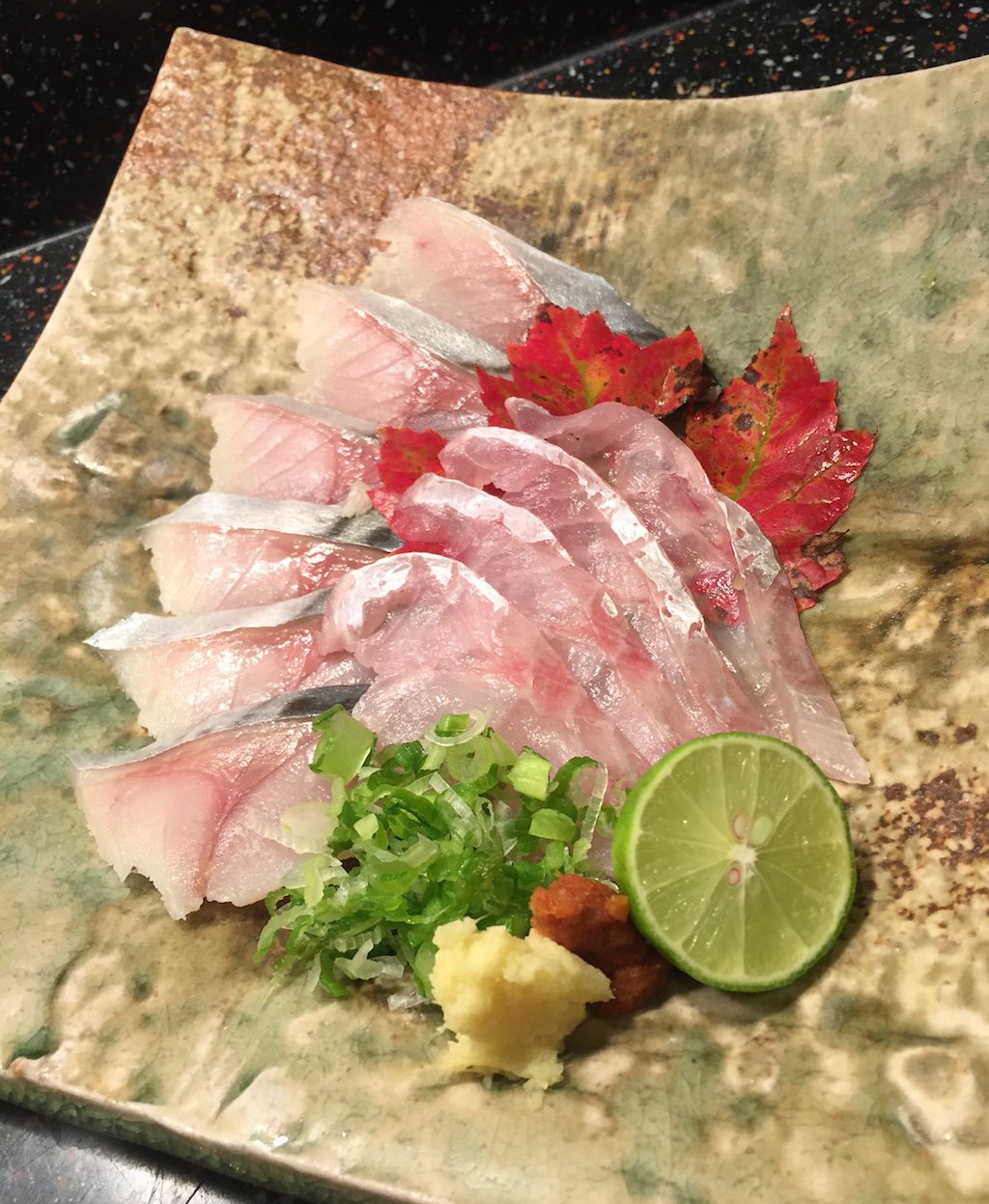 Nasime. 1209 King St., Alexandria; 703-548-1848. Open every day except Monday at 5 p.m.