Few restaurants make a splashy comeback after closing, but TenPenh is one of the lucky ones. The Asian eatery from chef Jeff Tunks originally opened in 2000 at Pennsylvania Avenue and 10th Street, Northwest (hence the name), and enjoyed an 11 year run with some notable hits—take the Chinese-style smoked lobster, which lives on at fellow Passion Food Hospitality restaurants. Now, five years after shuttering, TenPenh 2.0 is reborn in an elaborate, 200-seat space in Tysons Corner.
Why revive it?
"It was my favorite restaurant overall, food-wise" says Tunks.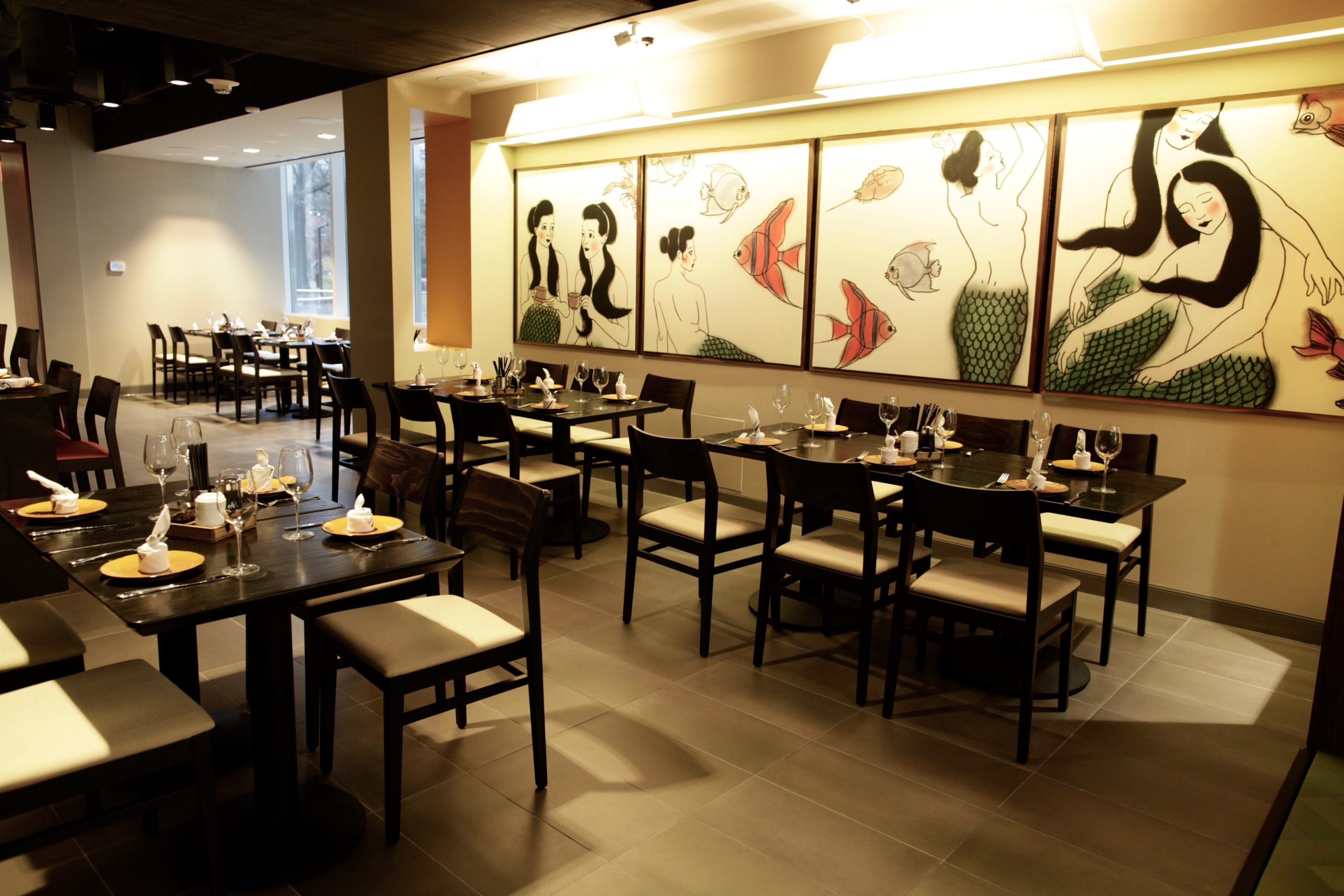 Only three dishes from the original restaurant carried over, including the star lobster. Chef Miles Vaden, who led the kitchen with Tunks at DC Coast (also now closed), greatly expanded the menu for the new space—which includes a large patio in warm weather. Patrons can share dim-sum-style snacks like lamb potstickers, bao buns, and shrimp toast "hot-pockets," or opt for family-style portions such as whole crispy fish.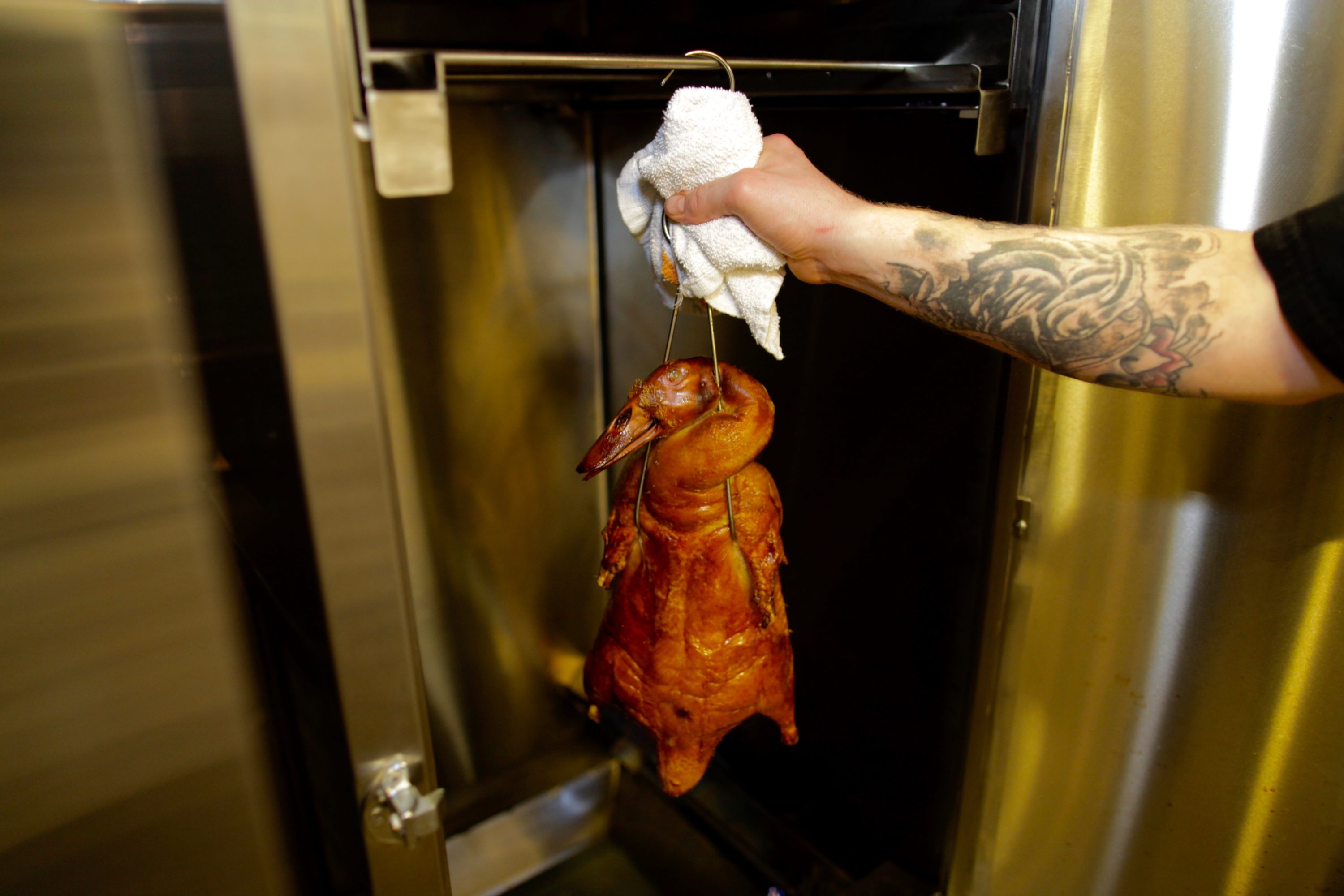 Tunks procured a traditional Chinese vertical rotisserie for roasting Peking ducks. The organic, Pennsylvania-raised birds are stuffed with ginger and five spice, and served whole with classic accompaniments like homemade hoisin sauce, scallions, and pancakes from China Boy in DC's Chinatown. The kitchen plans to make only six-to-eight ducks a night, so it's best to reserve in advance.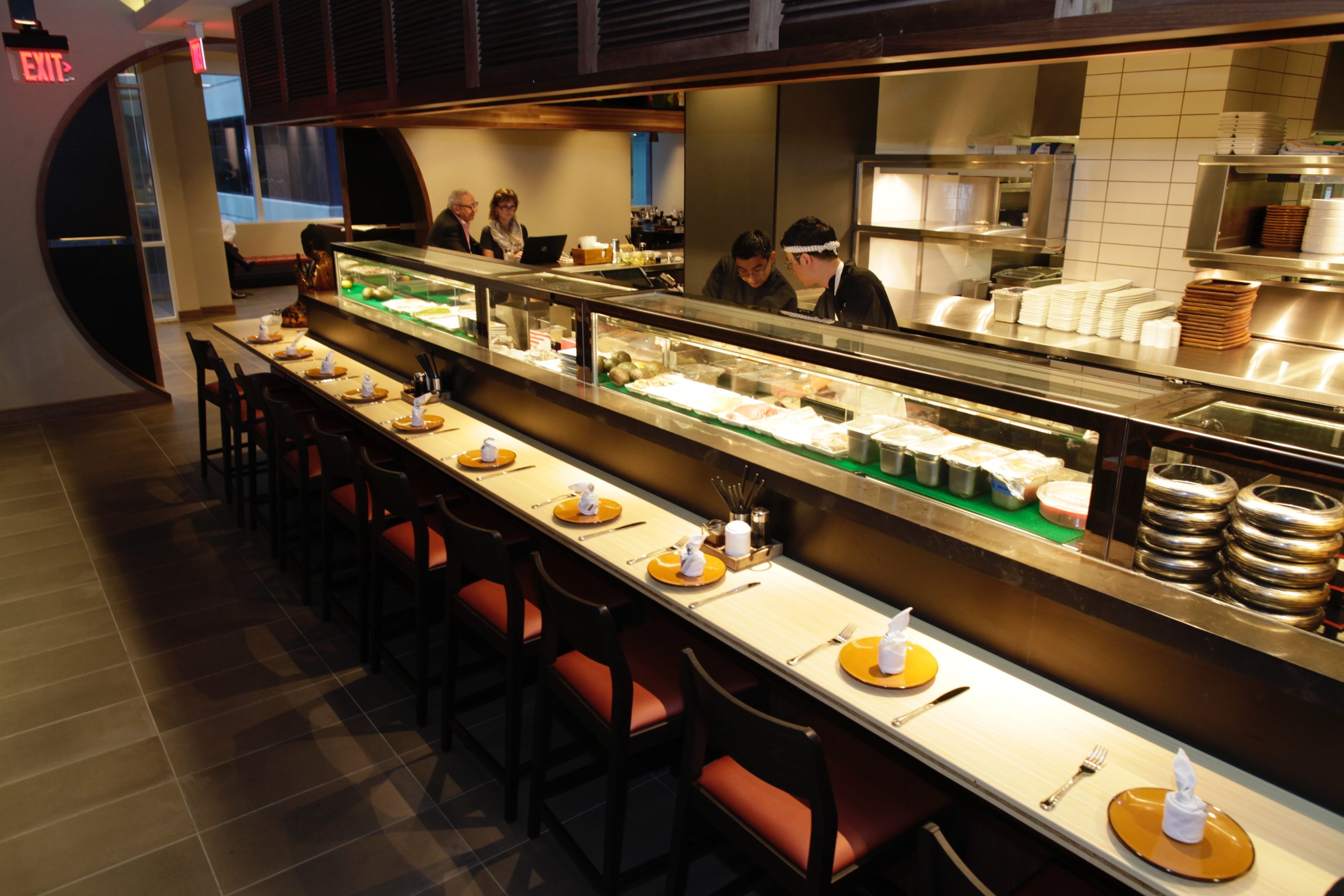 In addition to Chinese specialties, patrons can opt for three types of Japanese ramen:  shio (salt) broth, tonkotsu (pork), and miso. Vaden also dishes up Korean-style comfort food in the form a bibimbap cooked in a hot stone bowl with a slow-poached egg and smoked brisket or chicken adobo. Lighter eaters can head to a full sushi bar for creative rolls and nigiri, or hit the regular bar for cocktails and snacks, such as several riffs on chips n' dip (i.e. pork cracklings with Thai chimichurri, or wonton chips with crab rangoon dip).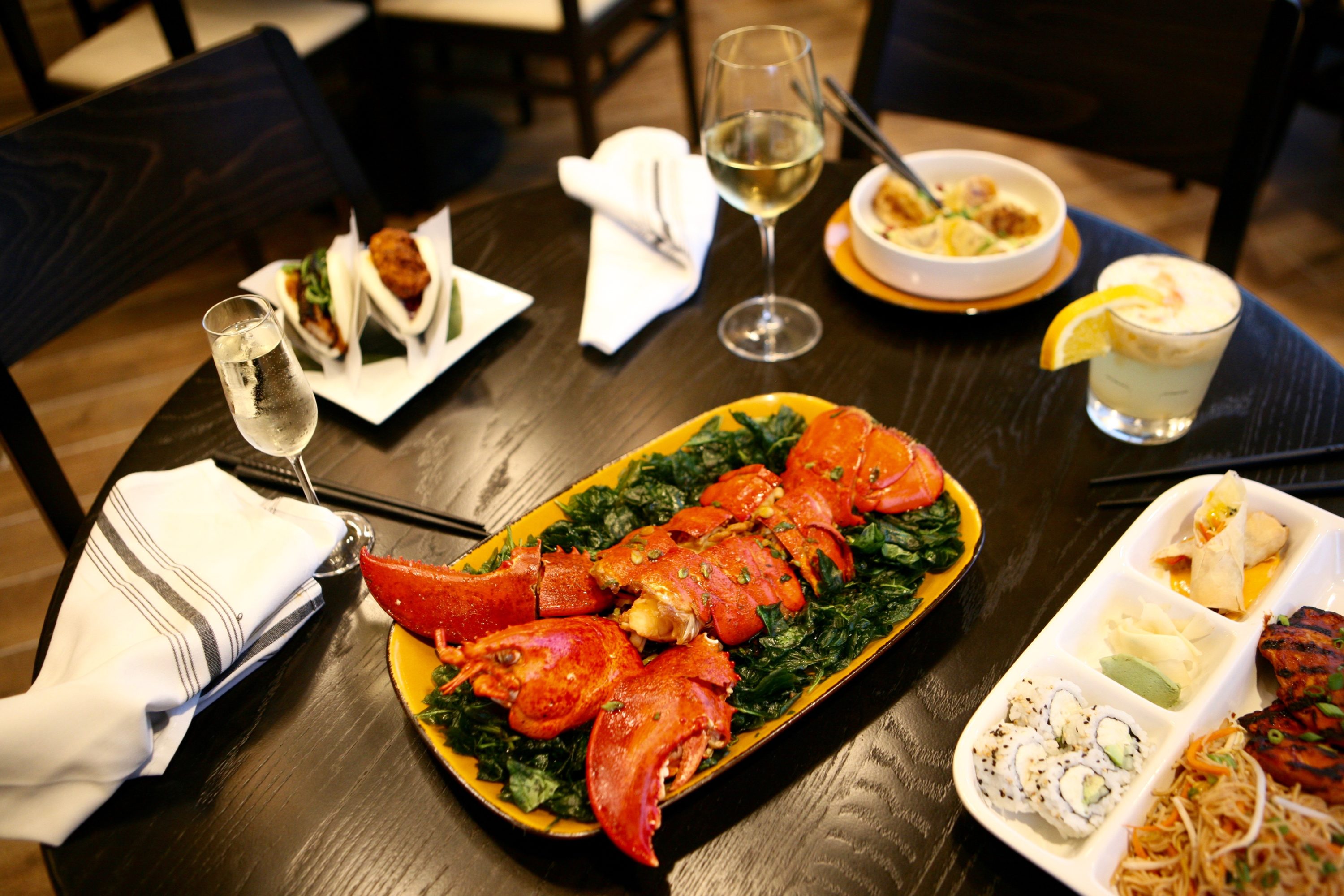 Given the many cuisines and flavors at play, it's easy to think of TenPenh as the much-maligned "Asian-fusion." Tunks doesn't see it that way.
"I never liked the word 'Asian fusion,' it sounded confusing," says Tunks. "We're respectful to the authenticity of the dish, but we're putting our own spin on it."
TenPenh. 7900 Westpark Dr., McLean; 703-910-3096. Open for lunch: Monday through Friday, 11:30 a.m. to 2:30 p.m. Open for dinner: Monday through Thursday, 5:30 through 10 p.m.; Friday, 5:30 to 11 p.m.; Saturday, 5 to 11 p.m.