The upside of frigid weather? Drinks by the fire—not to mention fire-side happy hour deals, free snacks, winter patios, and hot cocktails.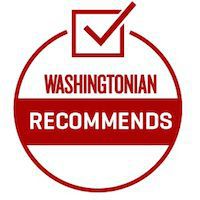 2609 24th St., NW
This welcoming neighborhood Italian-American restaurant in Woodley Park is extra-cozy in the winter, when a wood-burning fireplace warms the bar area. An added bonus: daily happy hour, 4:30 to 7, with plenty of deals on food and drinks.
Barcelona

1622 14th St., NW
Watch the lively 14th Street foot traffic from the restaurant's front patio while warming your hands by the large fireplace. Blankets and heat lamps help keep things toasty. Get there early on warmer days, as space fills up fast.
1355 H St., NE
One of the few year-round patios is a great place to perch with a group under heat lamps and down large liters of German beer to keep warm. Snag a spot by the outdoor fireplace or fire pits and get ready to toast s'mores along with your bratwursts.
300 Tingey St., SE
This popular Navy Yard brewery boasts a winter patio, where you can sip hot cocktails like spiked hot chocolate and warm up next to a fire pit. They even have blankets AND televisions for watching various games, so it's basically like your couch (but better).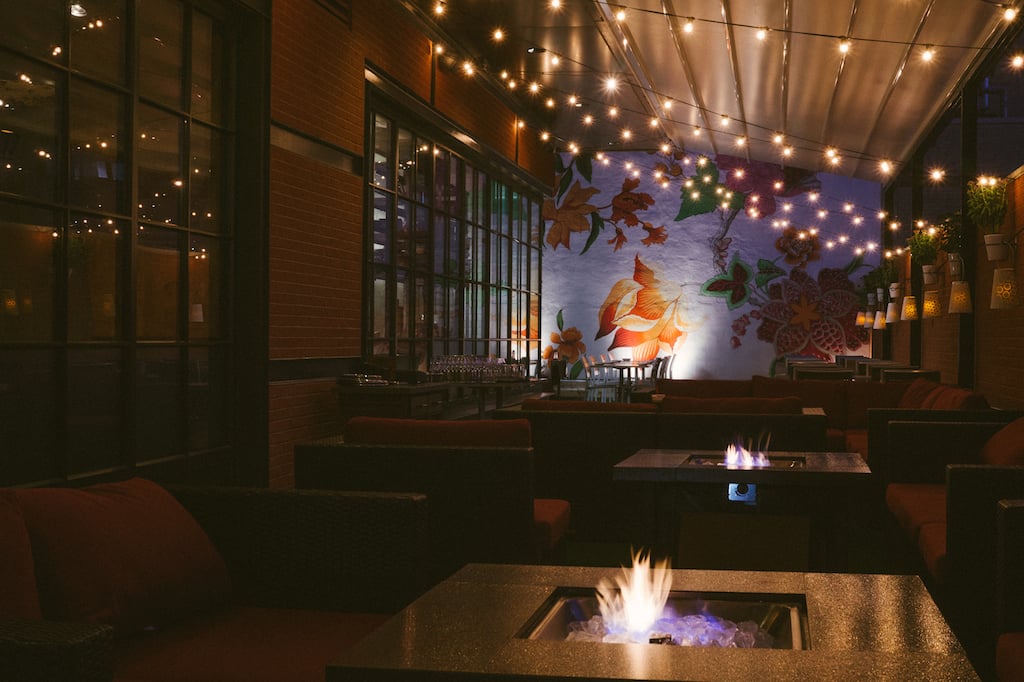 808 V St., NW
Sip hot buttered rum or chartreuse-spiked cocoa on the winter patio of this Shaw restaurant, which adds outdoor fire pits for extra heat. Chef Rob Rubba created a new kushi yaki patio menu, where diners can order Japanese binchotan charcoal grills for their tables and grill meats and vegetables.
3282 M St., NW
A wood-burning pizza oven isn't the only place you'll find fire. Head downstairs to the bierria (i.e. beer bar) for a fantastic selection of brews and warmth from the gas hearth.
775 G St., NW
Barman Adam Bernbach created a special hot toddy that's served in a thermos for Proof's new fall/winter patio, which is outfitted with several fire tables for keeping toasty. New chef Austin Fausett also created stomach-warming patio eats, like sunchoke-apple soup with pumpkin butter, and glazed pork belly.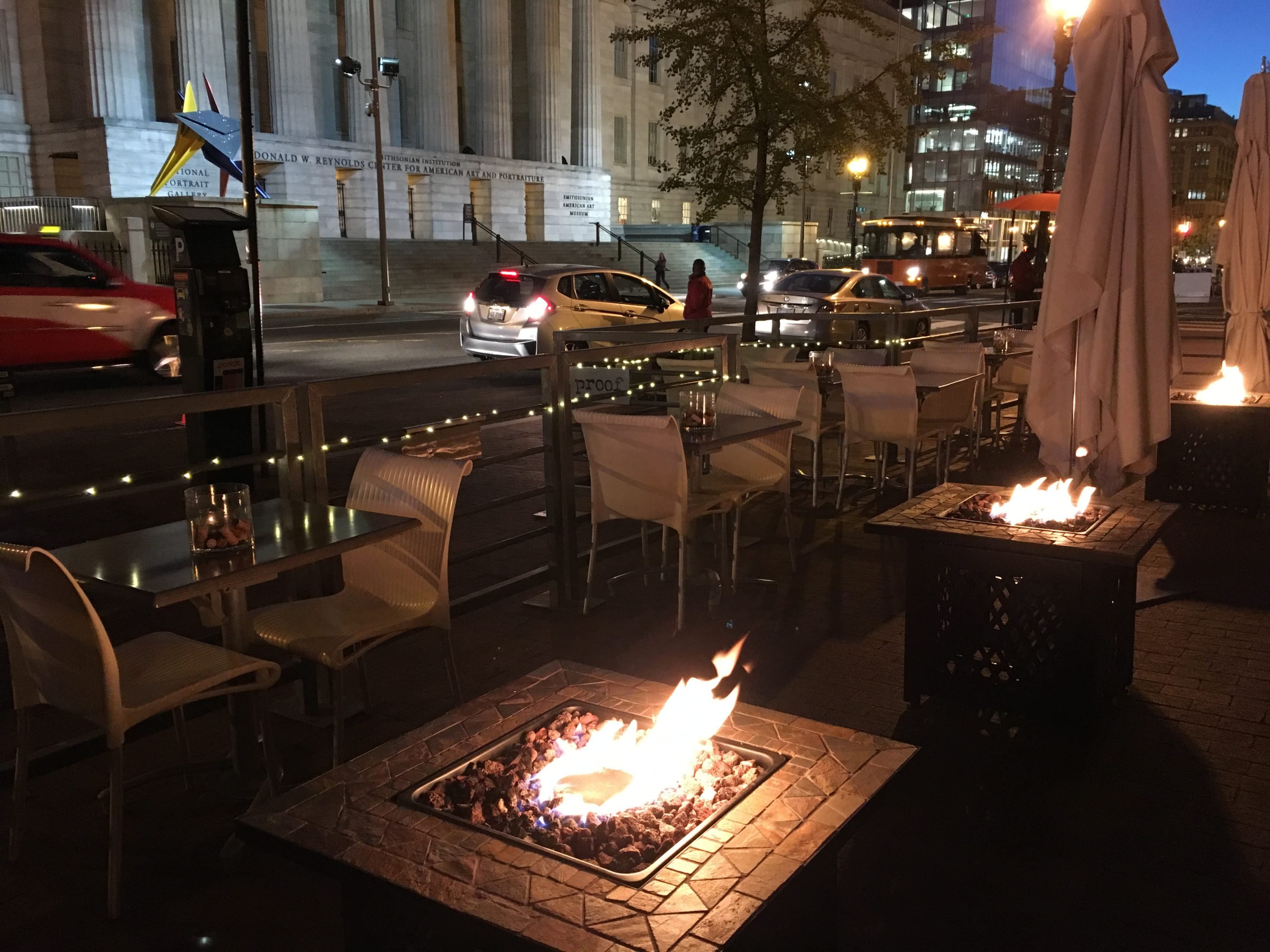 3100 South St., NW
Even locals can feel like luxury travelers in the swanky lobby (a.k.a. the "living room"), lit by a huge fireplace. Happy hour runs from 5 to 7 p.m., Monday through Friday, with free snacks to accompany your drink.
223 Pennsylvania Ave., SE
Wood-burning fireplaces are rare in bars, and this one comes complete with sofas for lounging nearby. The wine bar menu offers ample vino—hello, date night—plus an Italian happy hour menu with discount wines, beers, and bar bites (weekdays from 4:30 to 7:30).
1739 N St., NW
One of our favorite places to cozy up is the lounge of this historic Dupont Circle hotel, which is lit by a wood-burning fireplace. Cocktail service and happy hour both begin at 4 (the latter runs until 7 p.m.).