The spaceship-like monolith that is MGM National Harbor opened last Thursday with enough food and drink options to keep you occupied around the clock. The $1.3 billion casino and resort has multiple cocktail lounges, a European pastry shop, a sports bar, a pan-Asian restaurant, and a 10-concept food hall with everything from banh mi sandwiches to tacos. Among the more destination-worth venues are restaurants from celebrity chefs José Andrés, Marcus Samuelsson, and brothers Bryan and Michael Voltaggio. Here's what to expect:
Fish by José Andrés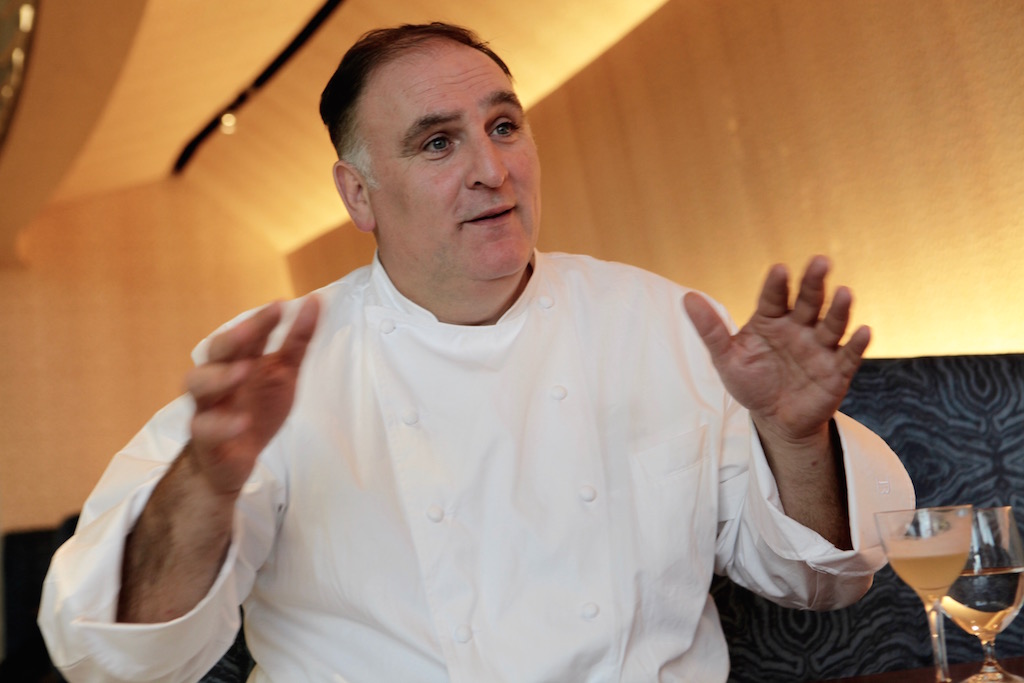 Now onto his third casino venture (after two in Las Vegas), José Andrés' new seafood restaurant has a prime location overlooking the Potomac River. A winding counter with various cooking stations is meant to mimic a coastline, and nautical touches surround the dining room, including light fixtures that look like lobster nets or are made out of the hulls of boats.
Sea creatures aren't just on the menu, they're still alive. The restaurant has a number of tanks that hold live scallops, geoduck clams, Maine sea urchin, lobster, whelks, shrimp, and more. A fry bar serves up tempura-style foods including shrimp with Old Bay salt, oysters with tartare sauce, and avocado with trout roe. Another highlight: a large pot of lobster jambalaya to share.
"I make the best jambalaya in the country," Andrés brags. "And the best crab cake."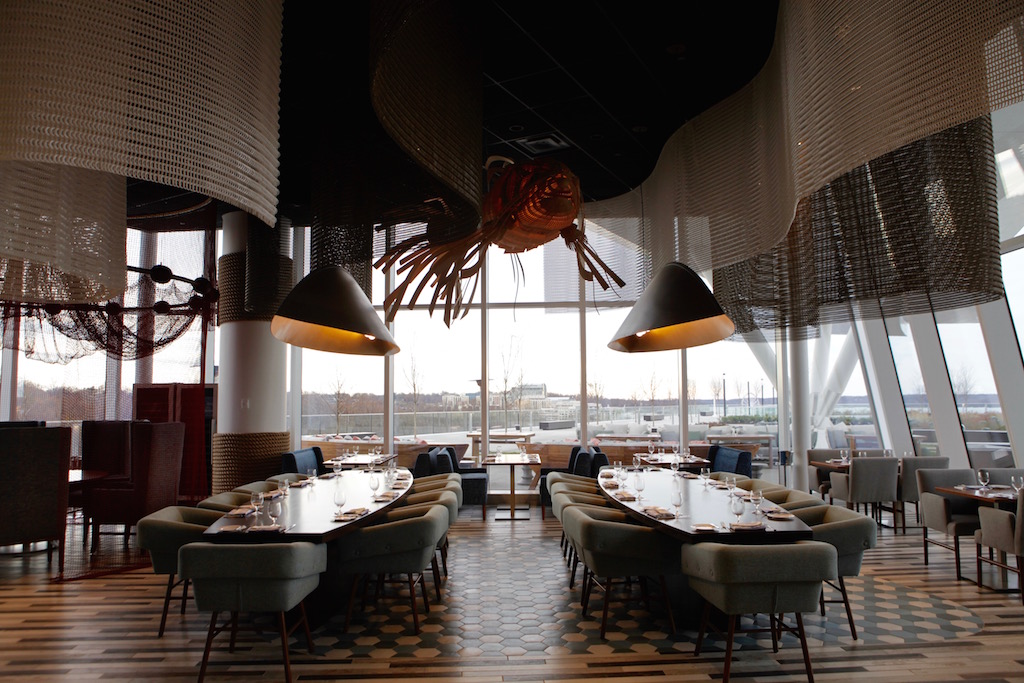 When the weather warms the outdoor patio will be devoted to steamed and boiled crabs. Rather than just Old Bay, Andrés wants to have several other spice blends. He's also considering having a crab-picker for those who don't want to get their hands dirty. (Really.) The outdoor patio also has a grill for green onions and corn, and tables have built-in ice troughs to keep beers cold.
Voltaggio Brothers Steak House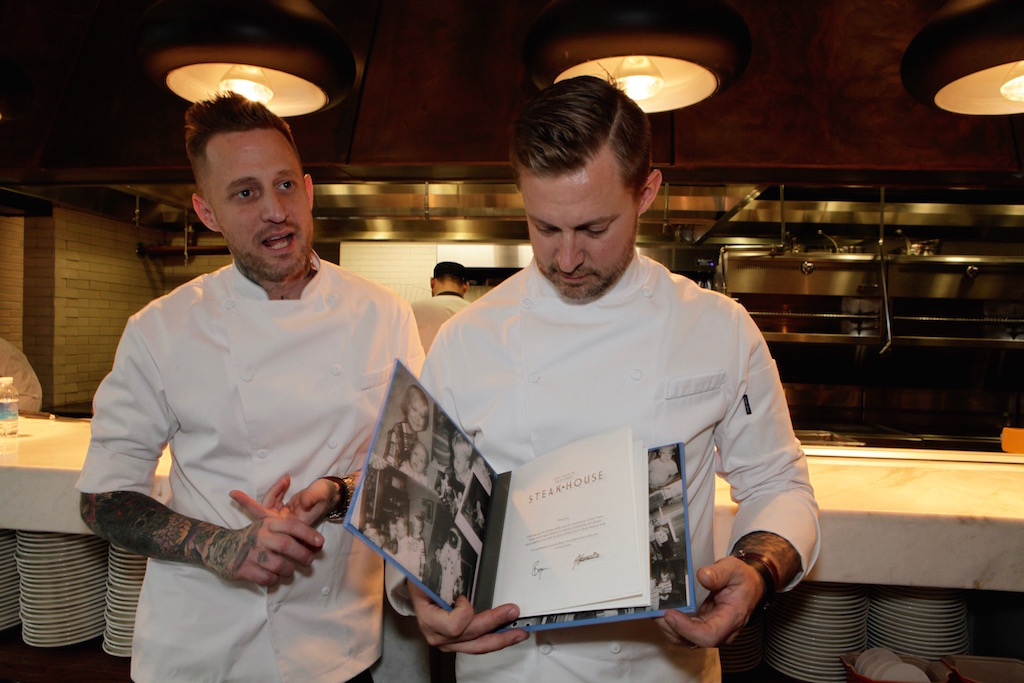 Volt and Range chef/owner Bryan Voltaggio and his LA-based brother Michael Voltaggio competed on Top Chef together, but this is their first time teaming up on a restaurant. Yes, it's another steakhouse, but this one puts emphasis on the "house" with a design that's meant to mimic the living room, dining room, and den of a (really nice) home.
"This is a homecoming," says Michael, who grew up in Maryland. "This isn't a drop-0ff restaurant and move on to the next destination. This is a destination."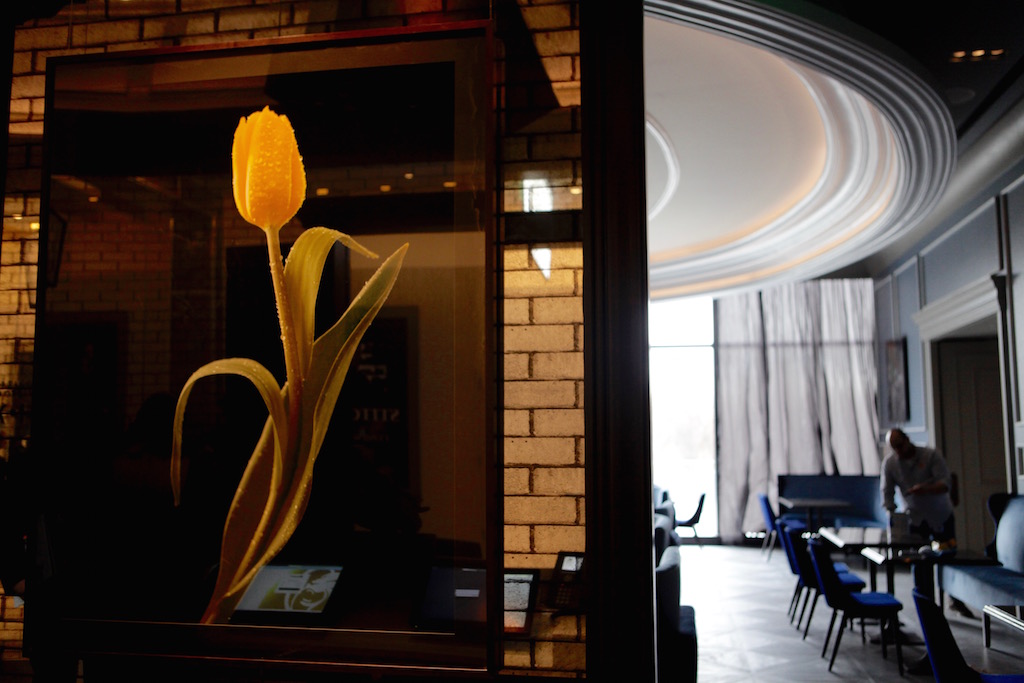 The restaurant favors family-style dining over the power dining typically associated with steakhouses. Everything is served in the middle of the table, like in a home, and the menu double as a family album with photos of the brothers when they were children. The food itself is inspired by stuff they grew up with, but obviously more modern. A wedge salad comes with "gorgonzola snow," and a shrimp cocktail is paired with banana ketchup. Their mac and cheese, however, is "orange and cheesy and Ritz crackers on top of it," Michael says.
The brothers have another project underway in Miami and are opening the door to more collaborations in the future.
"If Bryan does a good job, I'll consider working with him again," Michael says. "We'll see."
"OK, here we go," Bryan says.
Marcus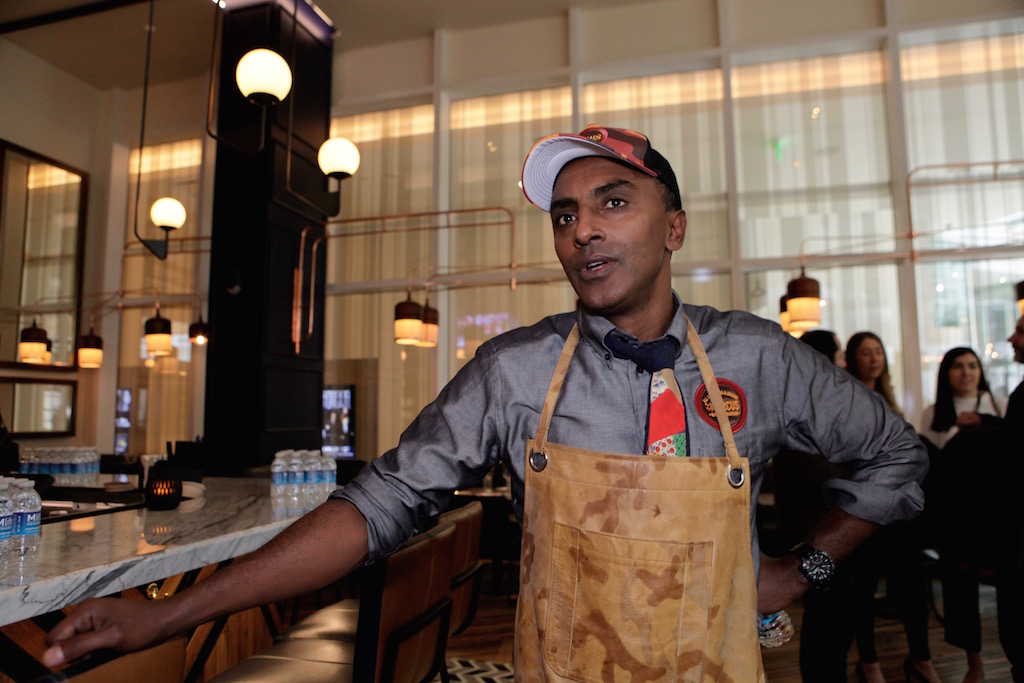 Marcus Samuelsson, the Ethiopian-born, Swedish-raised chef best known for comfort food at Red Rooster in Harlem, operates a 24-hour restaurant in the main lobby of MGM National Harbor.
The menu includes fried chicken, blackened catfish, and meatballs and pasta, but you'll also find touches of Samuelsson's Ethiopian heritage (and a nod to the region's Ethiopian population) in appetizers like gravlax with crispy injera, or jumbo shrimp with mumbo cocktail sauce and berbere spice-charred lemon.
"Doing a menu that has nuances from our narrative but also that fits very much to local dialogue right here was very important," Samuelsson says. "The other part of it is we're a nation of immigrants… Specifically, people who work in hospitality, they come from all over the world, so the menu has a lot of impact from that."
The space is filled with tapestries and old work tools like saws and hammers—symbols of labor and craftsmanship. "Art to me is very informative, it's not just something we put into the place," Samuelsson says.
In the back of restaurant is an enclosed bar called Sammy's, where there will always be live music or a DJ.
Samuelsson is also overseeing room service for the hotel, which has unfortunately been dubbed "farm-to-bed" dining.