And you thought the $14 cocktail was too pricey? The Trump hotel's lobby bar has raised its cocktail prices yet again. The cheapest option now is $24, while the most expensive is $100.
It's safe to say the Trump hotel's Benjamin Bar & Lounge is now the most expensive overall bar in all of Washington, and its price hikes are the hugest I've ever seen, especially in such a short period.
When the hotel opened on September 12, cocktail prices ranged from $16 to $20—not cheap, but not totally unheard of for a luxury hotel. Then in October, we noted those exact same cocktails had been jacked up to the $20 to $24 range. By that time, the bar had also introduced its $100 cocktail, a martini with three types of vodka, three oysters, and a tin of caviar. (Disturbingly, a bartender told me some people put the oysters in the martini.)
Now the prices of other drinks range from $24 to $29. The bar's dry-aged burger costs $24.
The cocktail with the biggest price hike is the John Willett, a $29 drink with Willett bourbon, honey syrup, and orange bitters. It's gone up $11 since the opening, or 61 percent. That's the cost of an entire cocktail at lots of other bars.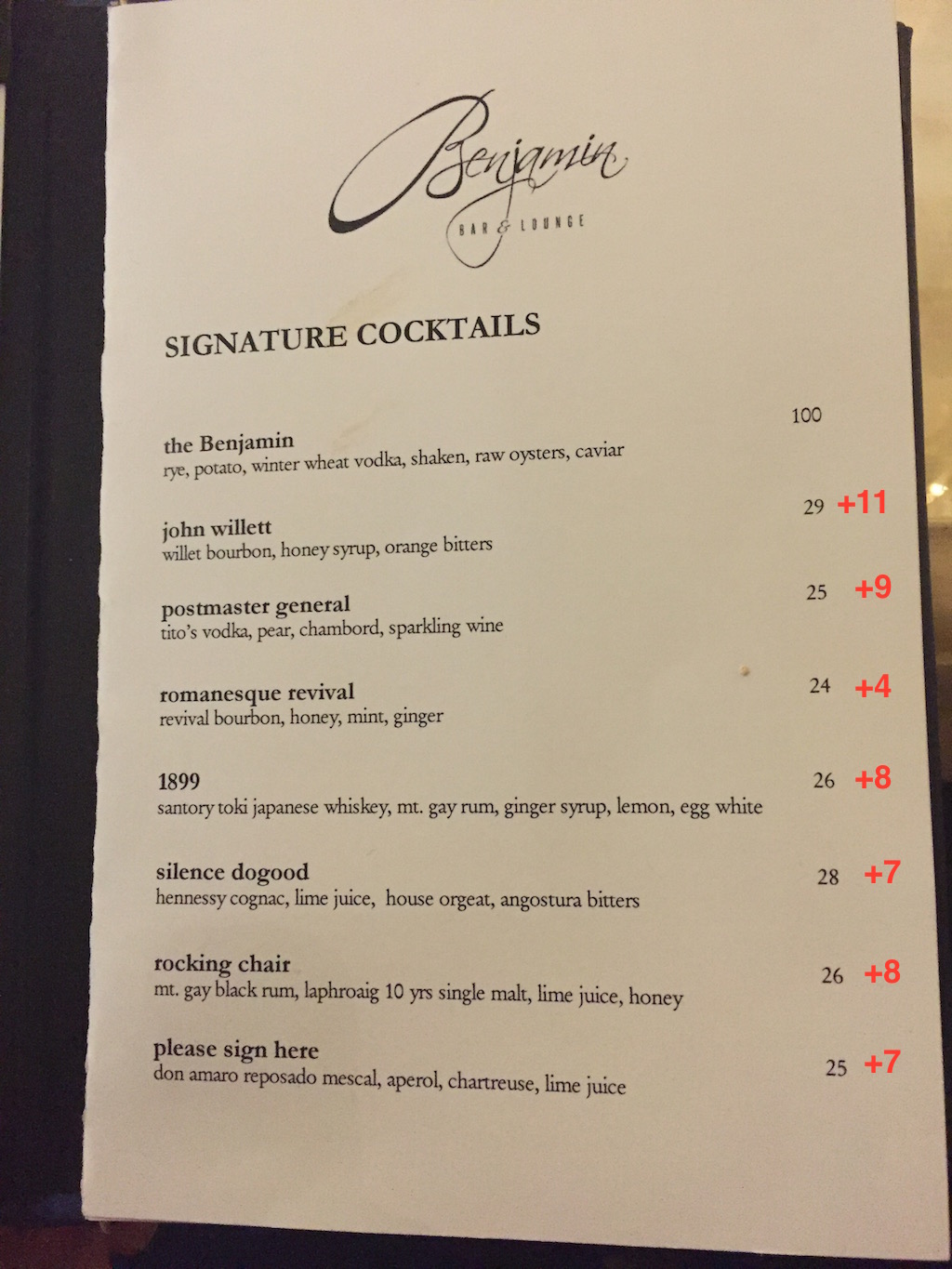 It's not just the cocktails, either. A bottle of Bud Light will now cost you $8 instead of $7, while a Corona is up from $8 to $9.
As for wine served by the crystal spoonful? (Yes, that's really a thing.) Some of those prices are up, too. While the cost of the most and least expensive of four offerings from Hungarian winemaker Royal Tokaji remain the same since the opening, the middle two will set you back more than before. A single sip—one ounce—of the wine from the Mezes Maly Vineyard is now $29. That's $9 more than it initially was, while a whole bottle is up a whopping $165.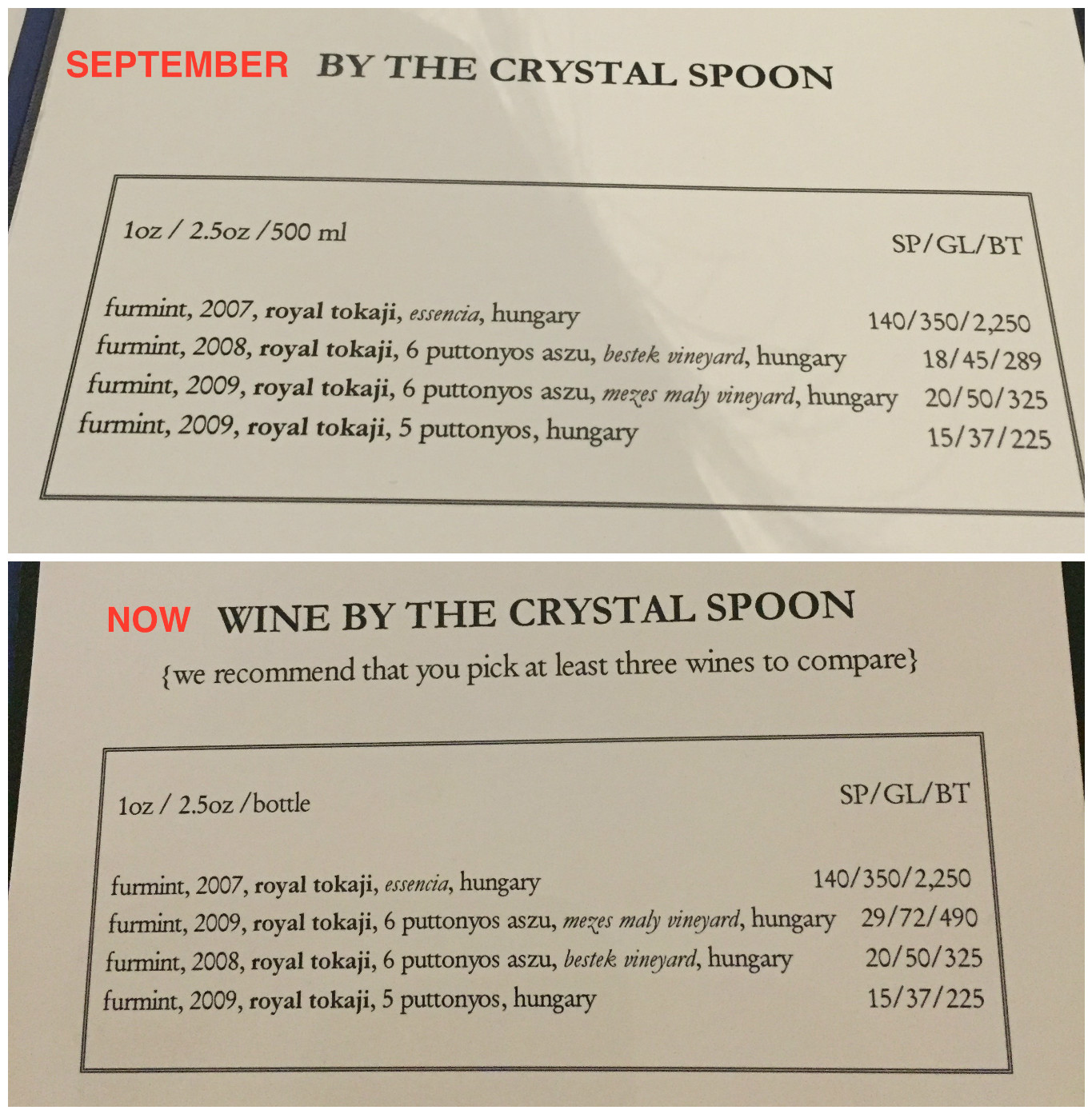 Is this some sort of attempt to keep out those who don't have expense accounts? A blatant disregard for basic bar economics? An experiment to see how much they can get away with? It's hard to say, but the drinks I sampled were not worth the asking price. I tried the Romanesque Revival (bourbon, honey, mint, ginger). "For the mister?" our bartender asked. My husband opted for the Please Sign Here (mezcal, Aperol, chartreuse, lime juice). Both were as sweet as mai tais.
Then the bill came: $53.90 before tip.
Afterward, we ate dinner at Central across the street. Two entrees cost less.