When chef Alfredo Solis opened El Sol in Logan Circle with his sister Jessica Solis, he thought the Mexican restaurant would mostly serve carryout. But it turned out to be quite the opposite: people wanted to dine in for tacos and Coronas. So for their next venture, Mezcalero Cocina Mexicano, the siblings have doubled their space, expanded the bar, and added to the menu. The restaurant opens Friday in Columbia Heights.
Alfredo was born and raised in Mexico City, and previously worked for Passion Food Hospitality. He started with the company as a dishwasher, and then worked his way up to executive chef of the now-closed Fuego Cocina y Tequileria over the course of a decade.
Whereas El Sol mostly represents the street food of his home city, Mezcalero takes inspiration from throughout Mexico. Solis plans to serve ceviche recipes from Acapulco and Yucatán, guisados (stews) from the north central state of Chihuahua, and green mole from Mexico City.
Of course, there are plenty of tacos, too—17 options including carnitas, chorizo, and fried mahi-mahi. The expansive menu also features tortas, enchiladas, fajitas, quesadillas, and huaraches (masa flatbread with beans and other toppings). All the tortillas (and bread for tortas) are made in house, but those for burritos are made to-order with fresh masa.
The restaurant will serve brunch as well with a three-course prix-fixe option for $17.95.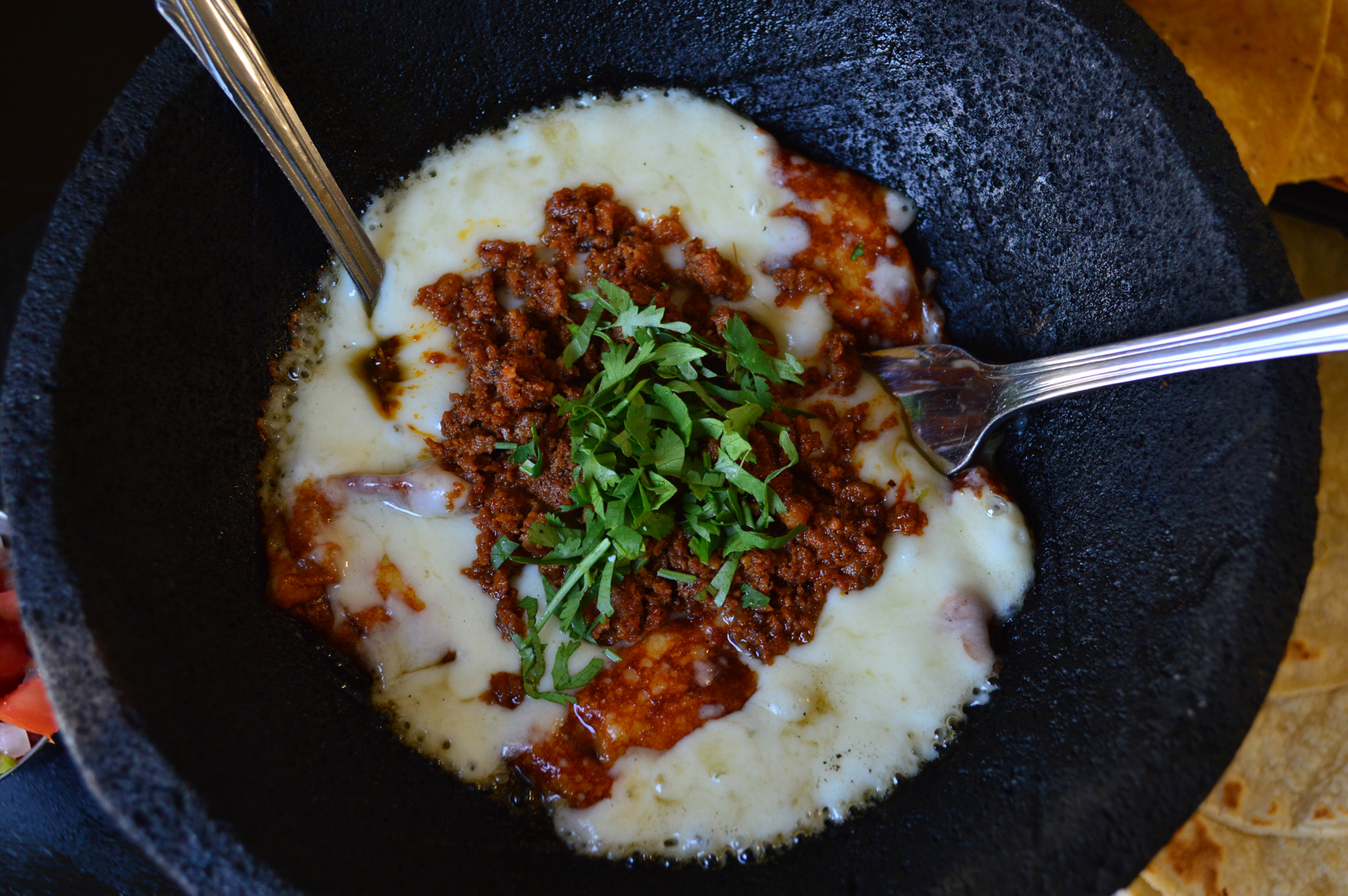 As the name suggests, Mezcalero is all about mezcal as well. The bar will serve 50 to 60 varieties, available in flights or cocktails from former Marvin bartender Arturo Zaloga. The cocktails ($8 to $12) include tamarind and prickly pear margaritas as well a mezcal concoction with basil, cinnamon, lemon, and jalapeño. Many of the drinks can be turned into $5 mocktails.
Solis designed the no-frills, exposed brick dining room himself. A six-foot tall rooster greets guests at the entrance, and black-and-white photos of Mexican performers line the wall alongside murals of Oaxacan butterflies and Our Lady Guadalupe.
"I'm Mexican, so I have to have that," Solis says.
Mezcalero, 3714 14th St., NW; 202-803-2114. Open Sunday through Thursday from 11 am to midnight, and Friday and Saturday from 11 am to 1 am.