Before the election, Barrel in Capitol Hill turned its basement Elixir Bar into a Donald Trump-themed pop-up with cardboard cutouts of the Republican nominee and oversized menus (to emphasize small hands).
Just in time for the inauguration, the pop-up returns from Jan. 17-21 with a Russian bent and even more outrageous decor and drink specials.
"After he actually won the election, all of a sudden, running a satire bar and the joke in general kind of fell flat," says operating partner Brad Ingwell. "Before, we weren't trying to offend anyone… Now, this is more along the lines of 'he's insane, this is insane.'"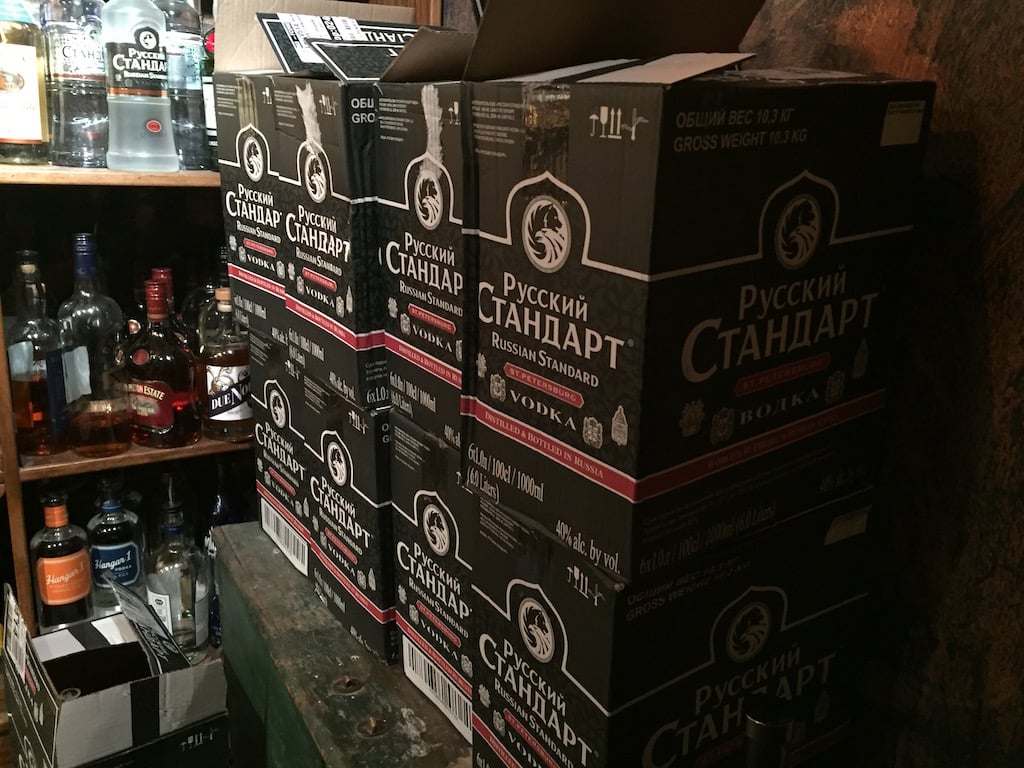 All the cocktails at the "Unpresidented" pop-up are made with Russian Standard vodka—the bar bought 12 cases. "We wanted to go all vodka, because if you went to a Trump victory party in Russia, they would obviously be serving vodka," Beverage Director Parker Girard says.
The one exception: a $14 cocktail with Willet bourbon, honey, and orange bitters called "This Drink Costs $29 at The Trump Hotel." (Really, it does.)  Another cocktail, dubbed the Moscow Mole, includes fish sauce and vinegar. "There should be something a little fishy about the whole thing," Girard says.
Even one of the beers is Russian, while domestic brews come with names like "Old Rasputin" and "Storm King."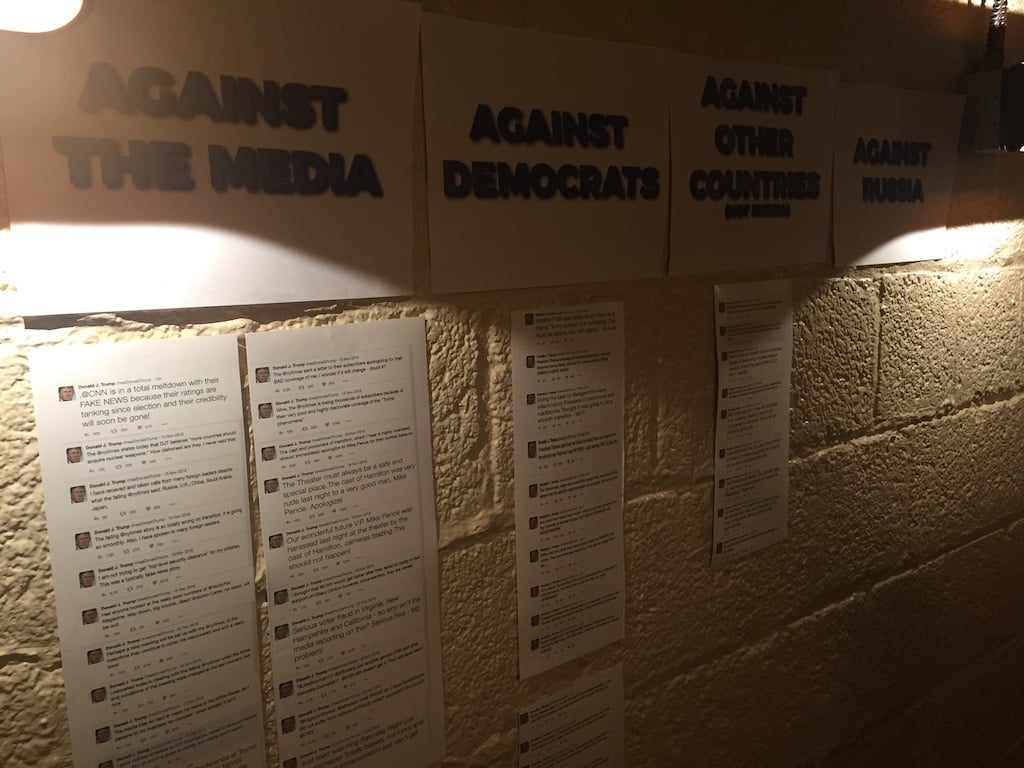 As you enter, you're greeted by print-outs of Trump's tweets against the media, Democrats, other countries, and Russia. (That last category is blank.)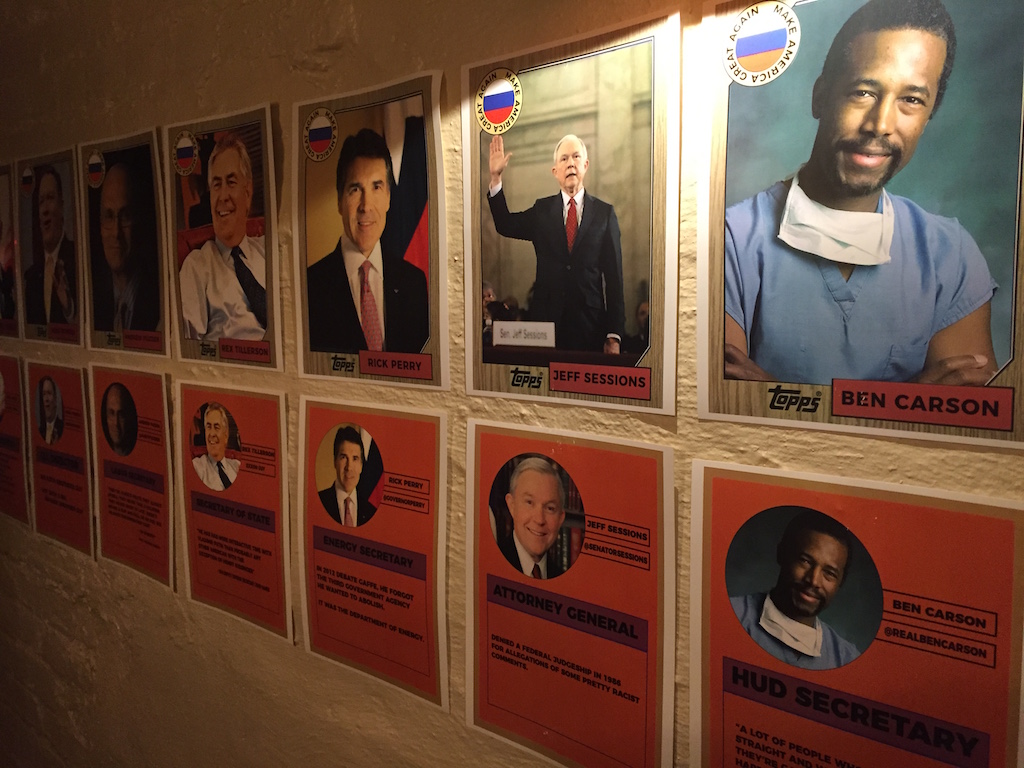 On the other side of the hallway: blown-up "trading cards" of Trump's team. The rest of the basement bar is filled with American and Russian flags as well as cardboard cutouts of Vladmir Putin and Trump.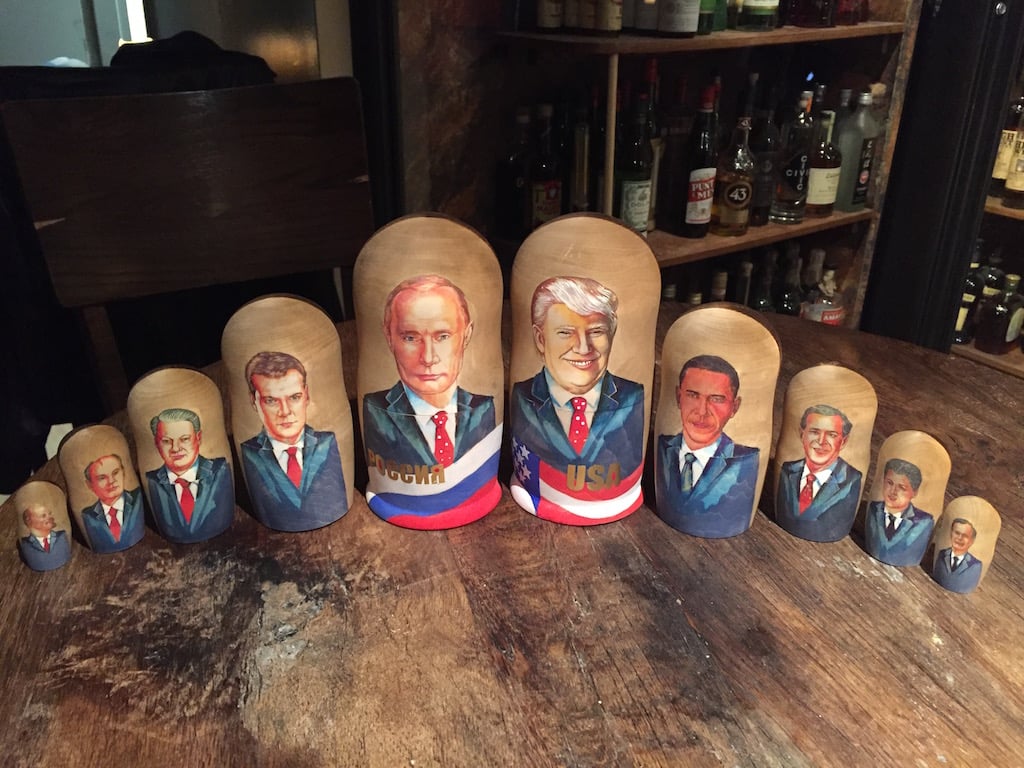 One of the bar's employees was recently in Russia and picked up Russian nesting dolls featuring Trump, Putin, and their presidential predecessors as well as a USSR flag and T-shirts for the staff featuring Putin riding a bear.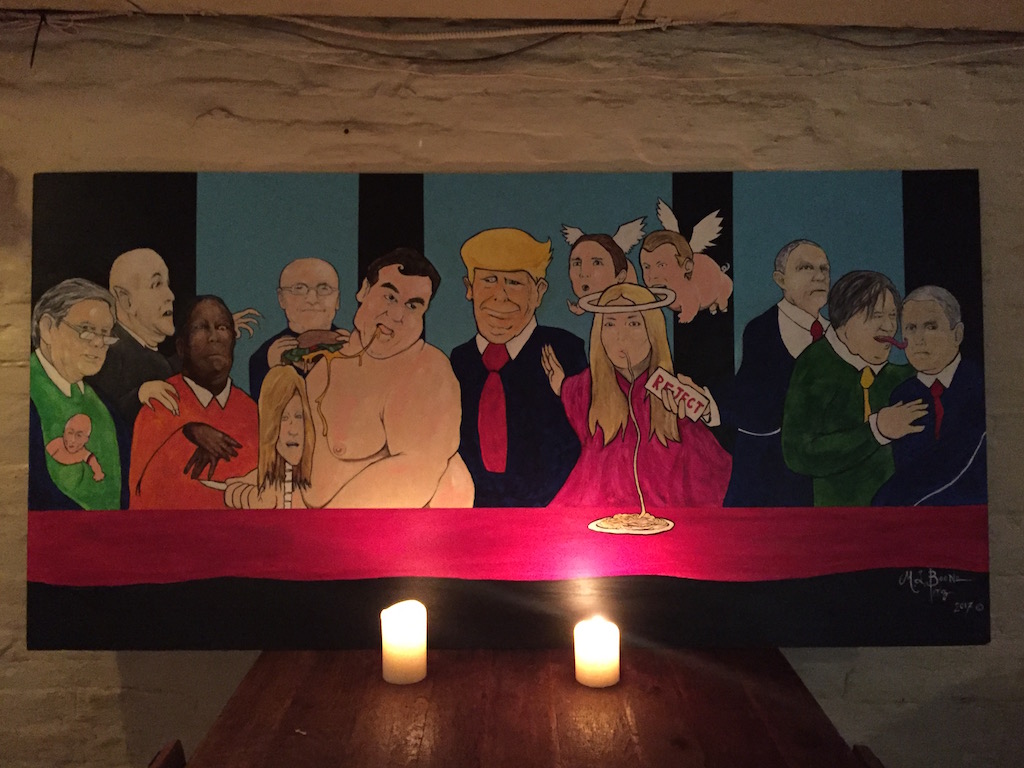 But the pièce de résistance is a Last Supper-esque painting from local artist Michael Boone of Trump and his associates: Secretary of State nominee Rex Tillerson holds a baby Putin in his pocket, Labor Secretary nominee Andrew Puzder feeds a naked Chris Christie a cheeseburger, and Steve Bannon licks Mike Pence's face.
"It's going to be extremely offensive and completely ridiculous," Ingwell says. "Let's say it wasn't a bar. Let's just say it was a place where you could buy chewing gum. I don't think anyone under the age of 17 should be allowed down there."
As for backlash, the bar's staff say they're not all that concerned about it. They will have some extra security this week, but it's more to manage the "Soviet-style" lines they expect out the door.